Mila and Gustav Klimt
Posted on
October 22, 2021
Gustav Klimt is one of my favourite artists. To get the creative juices flowing for this custom made art doll, Mila, I created a small mixed media piece of art from The Kiss! We can always learn so much from the Masters! Mila is inspired by Gustav Klimt's world of gold, geometric shapes and spirals. Her dress is full of gold shapes and patterns. Whilst gold symbolises extravagance, wealth and riches, since it is also cousin to yellow and brown, it also symbolises courage, compassion, illumination, love, passion, magic and wisdom.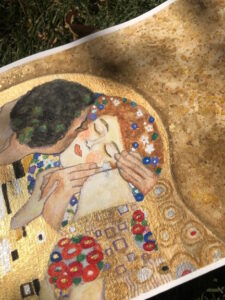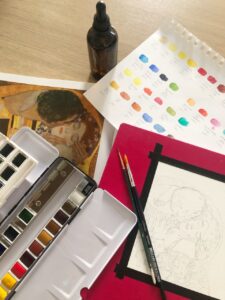 The evil eyes are symbols that date back to almost 3.000 years ago to ancient Greece and Rome! You can be sure that the lucky eye charms on Mila's dress are staring back at the world, warding off evil from all directions, shielding from negative energy and keeping her, and you, safe from harm, but also, attracting good fortune and positivity!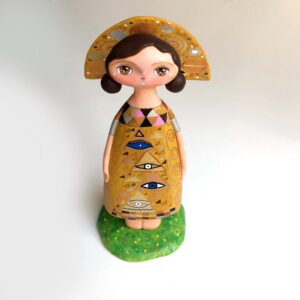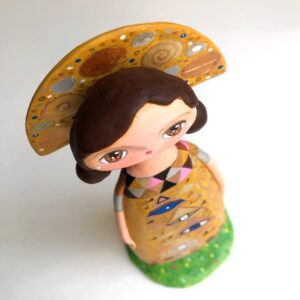 I would be delighted if you check out the reel I created over on Instagram!
Have a lovely weekend!
Filakia, Sophie
P.S. You might like to have a look at this post too, again inspired by Gustav Klimt!
If you enjoyed this post, please consider sharing!