Frida Mexicana
Posted on
October 7, 2022
Hello lovelies, I hope you are well. If you've been following me for a while you know that one of my favourite artists is Frida Kahlo! Well actually, much more than just a favourite artist. Everything about her is an inspiration! When I was recently commissioned to make a Frida inspired art doll to go all the way to New York, you can imagine my excitement! Since New York was going to be her 'home sweet home' I wanted her to reflect that, so Frida Mexicana is inspired by the famous photo of Frida Kahlo, Frida in New York, taken by Nickolas Muray in 1946.
Few artists capture the world's imagination like the iconic Frida Kahlo. She stands as a symbol of perseverance, endurance, vibrancy, fearlessness and endless creativity and for being always tremendously proud of her Mexican heritage! 
Inspiration
In addition to her outfit in the photo I was inspired by some elements from Frida's paintings. She often included anatomical hearts in her paintings to symbolise the pain and anguish she felt during her husband's infidelities.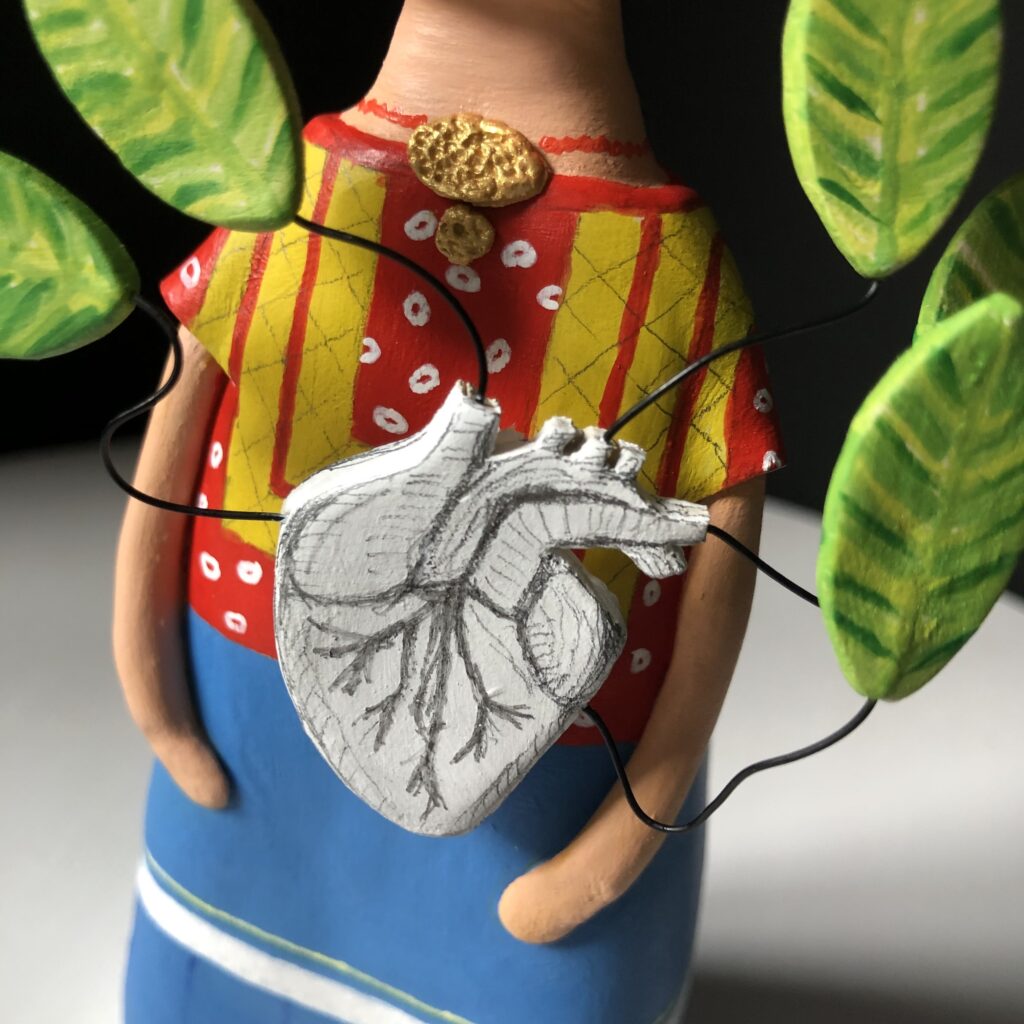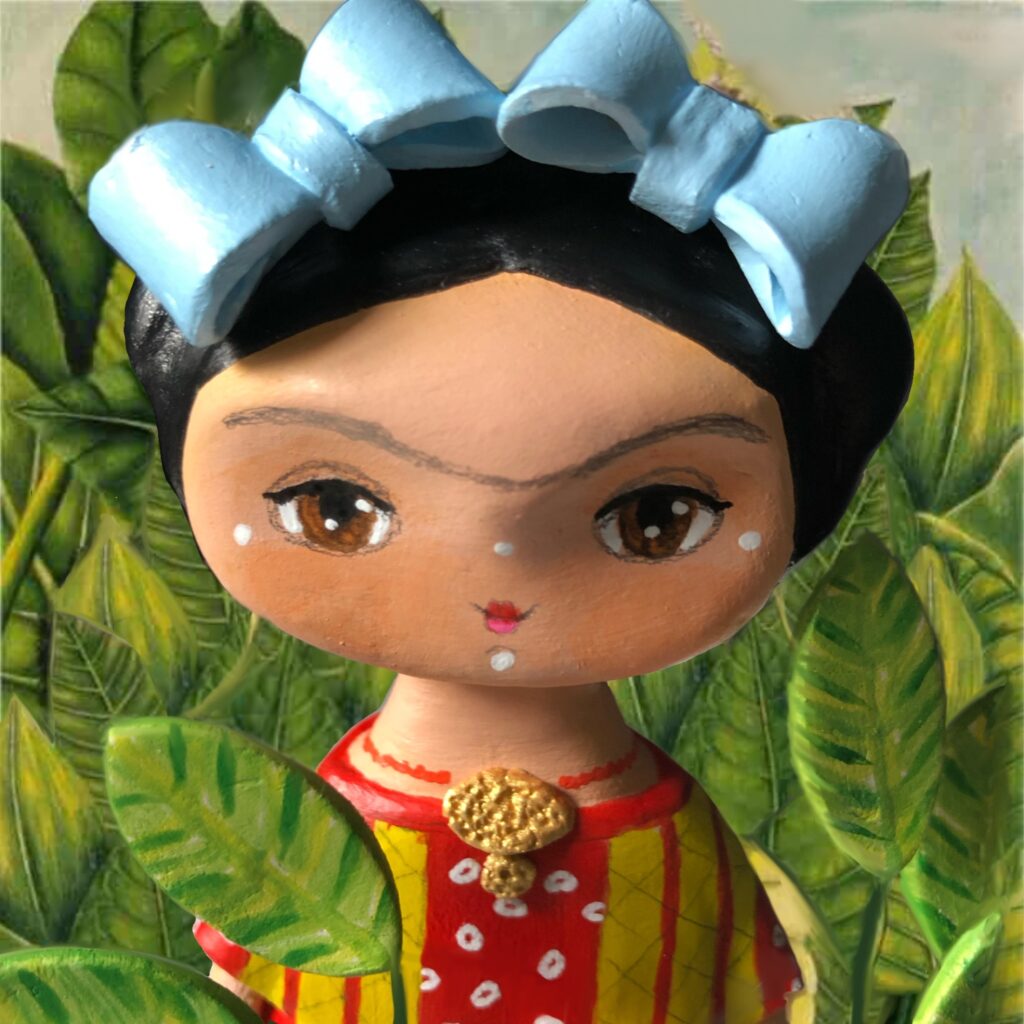 There are leaves growing from her heart. Even though the heart hurts sometimes, it can still grow and even bloom. The leaves are inspired by the flora of Mexico which Frida included in so many of her self portraits. 
"Viva la Vida", Frida wrote on a watermelon in one of her last paintings! Because despite its sorrows and many, many troubles, life is glorious and should be honoured as such! How inspiring from someone who's life was full of difficulties and obstacles.
"

At the end of the day we can endure much more than we think we can.
― Frida Kahlo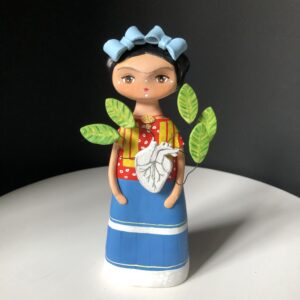 Please take a look at the special
Instagram Reel
I created for Frida Mexicana who has taken up residence in New York, USA!
Filakia, Sophie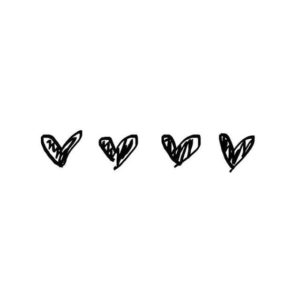 #inspiredby #fridakahlo #frida #fridainspiredart #mexico #newyork #anatomicalheart #cyprus #ooakartdoll #sosophieartdoll #claydoll #claysculpture #loveartandbeyond #customartdoll
If you enjoyed this post, please consider sharing!