Vava and Marc Chagall
Hello everyone! Today is International Museum Day and the A.G.Leventis Gallery here in Cyprus has invited us to join in the celebrations by sharing what we feel about one of the paintings from its collections. How could I resist?! Looking at the selection of paintings we had to choose from, I was so happy to see that my favourite painting of the museum was included, namely, Engaged Couple with Bouquet (Les Fiancés au Bouquet) by Marc Chagall!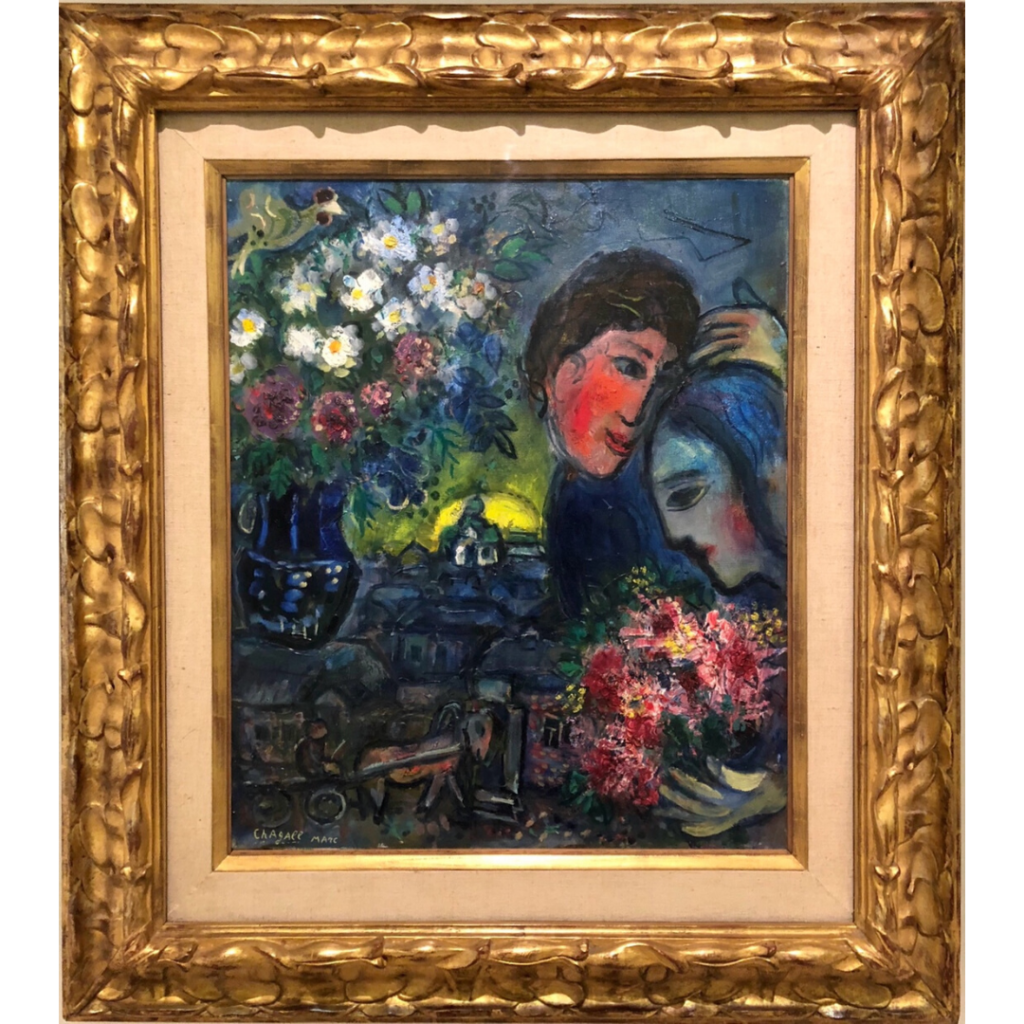 Les Fiancés au Bouquet by Marc Chagall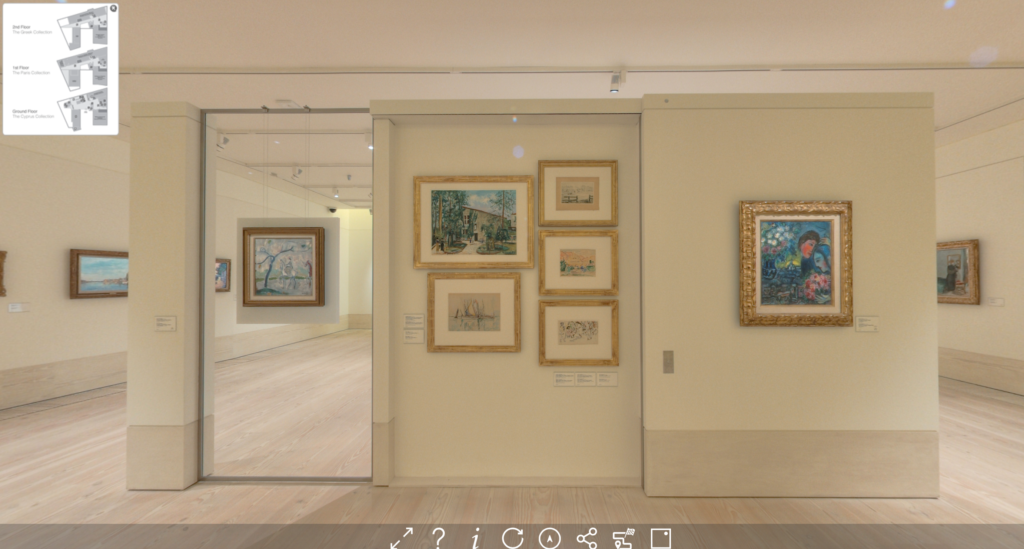 The Les Fiancés au Bouquet by Marc Chagall at the A.G.Leventis Gallery
(a 360º Virtual Tour is available on the Museum's site)
This magical painting draws me in like a magnet. The bright, vivid colours, the flowers, the little village and the church on top of the hill! It must be sunrise because there's a rooster! But what really touches me is how Chagall has so tenderly painted the young man's loving embrace, including just his hand and face. The painting is like a dream where everything is logical but, at the same time, makes no sense!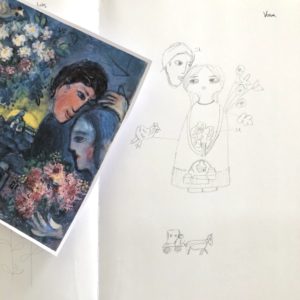 But I'm not very good with words, so to express my admiration for this painting I created an art doll inspired by it! Here is Vava! I enjoyed studying the painting and choosing which elements to include and how! 
I always make a sketch before I start sculpting because it really helps me simplify and visualise the ideas that are in my head. For example, in Vava's case I first chose which elements of the painting I wanted to include and then whether they would be painted on the main body of the doll or added as 3D elements. So I usually start working on the 3D elements first. I loved making the flowers and rooster! And then I started the main doll and positioning the elements. Just because I make a sketch doesn't mean I stick to it! It's a guideline that gives me the confidence to start, but things change when I start creating. And that's the fun of it and, for me, the essence of the creative process.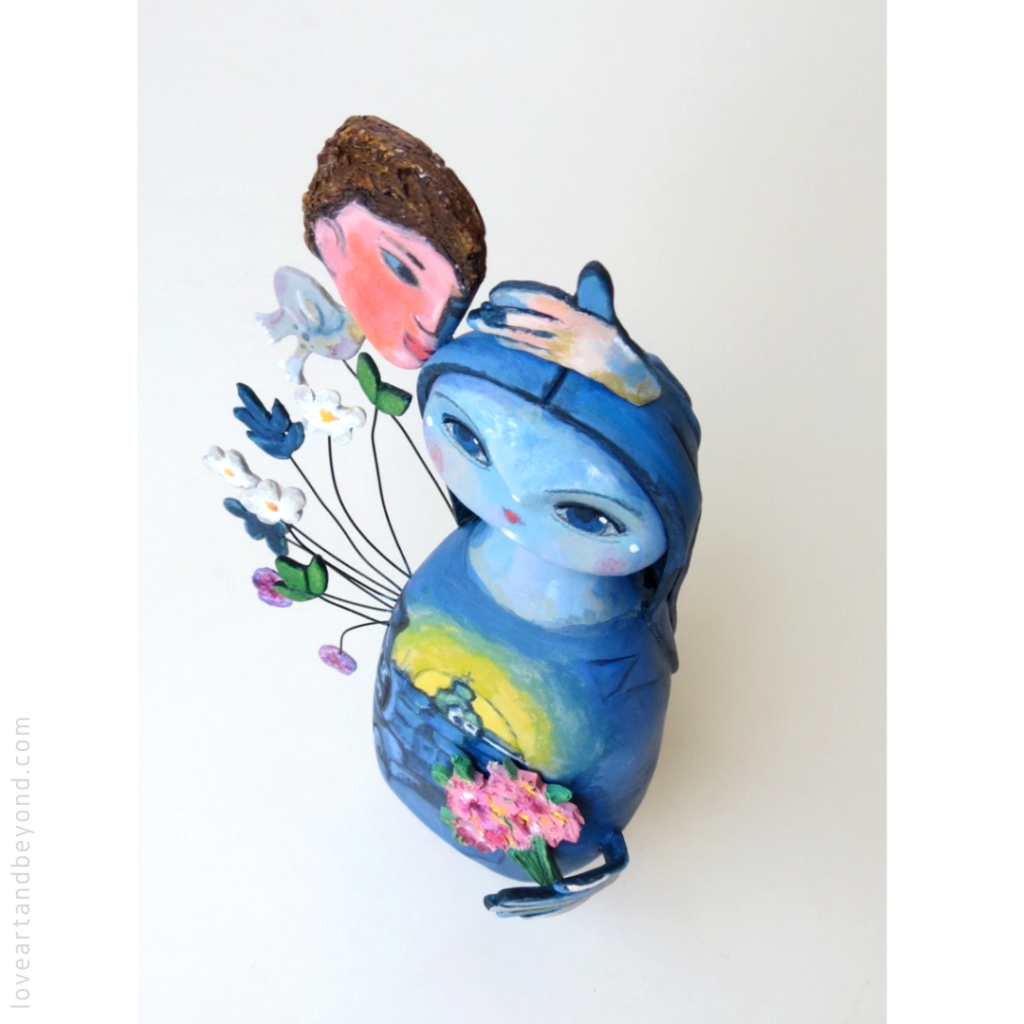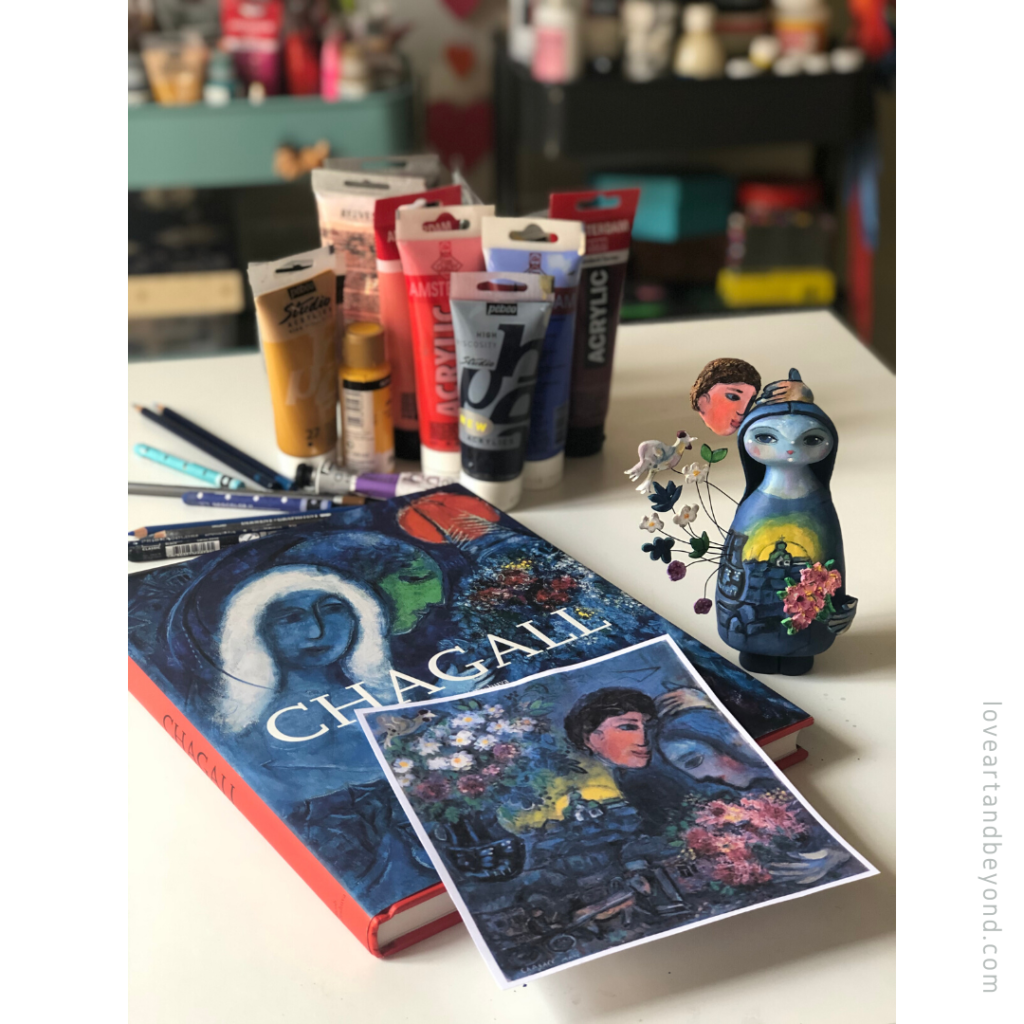 It was so exciting to paint her face blue and try a different style of eyes! I especially enjoyed making the two hands! If you're the observational type and looking for the man and his cart, don't worry, he's on his way…I painted him on the back!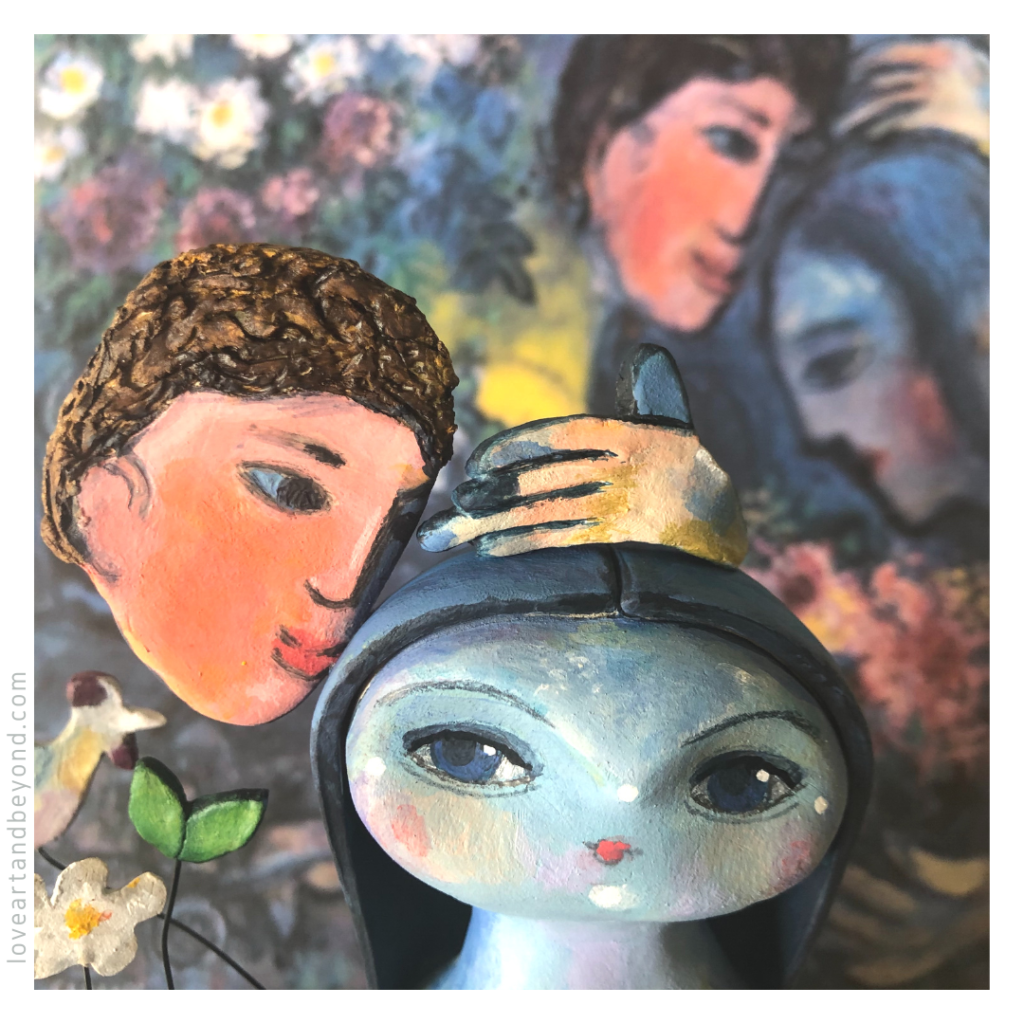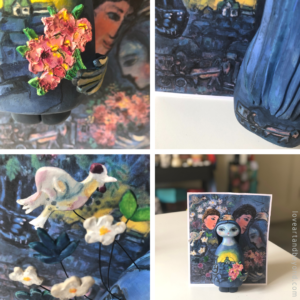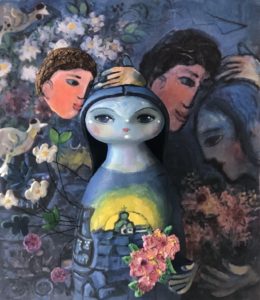 After all that studying, figuring out the colours, trying to get a feel for Chagall's way of painting, I feel I 'know' this work of art in a very different way now, as if I've had a long meaningful conversation with it rather than just a brief hello.
I can't wait to see this painting up close again and I have a feeling that the experience will be more special than ever!
Filakia, Sophie
P.S. I named her Vava after Marc Chagall's second wife Valentina, who was affectionately called Vava! At the Museum of Marc Chagall in Nice there is a plaque on which is written,
"

A Vava ma femme, ma joie et mon allégresse
Marc Chagall
P.P.S. If you liked Vava you might like Fernande too! Check out this post!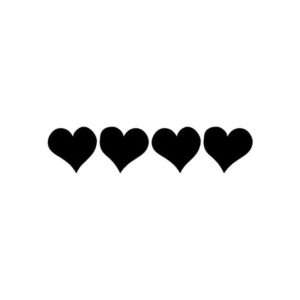 If you enjoyed this post, please consider sharing!
#MuseumForMe @agleventisgallery #aglg #inspiredby #chagall #museum #cyprus #internationalmuseumday #tillwemeetagain #blue