Xany Xenia ❤️
Hello my lovelies! I hope you are all doing OK. I know I haven't posted for a while, at least on my blog. After being super productive during lockdown I guess I just needed a break and some down-time! But today I am excited to introduce Xany Xenia. I was so lucky to share the first part of her creative journey with her owner and lucky recipient of a Love Art and Beyond gift voucher, lovingly gifted by her friends for a very special birthday! I think I can safely say that, not in a million years, would her friends have known what art doll she wanted. In our inspiration/brainstoriming session, here at my studio, we had a wonderful time discussing her ideas for a very special art doll, and so much more.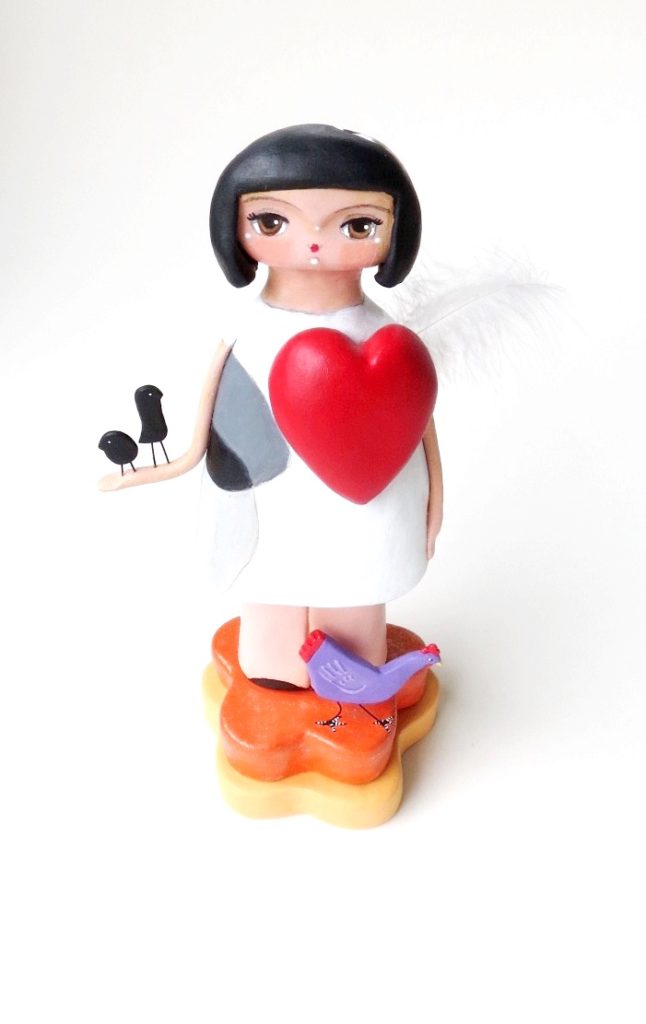 Xany Xenia
We are made up of layers, lots of experiences and lots of feelings. We are both black and white, but also grey. We have a light side and a dark side, and all kinds of light in between! We are many things and so much more. We are complex, intricate and unique. There are so many sides to Xany Xenia and many parts that make up her whole! She likes purple chickens and strawberries, she has the biggest heart and the busiest brain!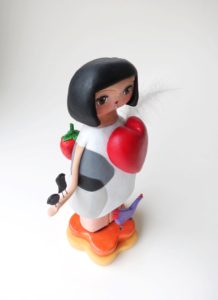 Moments of Happy
Her wish is for us to have pretty thoughts in our heads, well, at least some of the time! And sometimes that can be very difficult when we are bombarded with 'bad' news every day. Can we really ever be happy? Is there such a thing? The insight Xany Xenia wants to share can be summed up perfectly in this excerpt from the book The Half Upon a Time Trilogy: Half Upon a Time; Twice Upon a Time; Once Upon the End by James Riley,
"So what's the point, then, if we can't be happy? Why are we doing any of this?"
"Oh, there's definitely happiness," Jack said, turning his back on the ocean and looking at her. 
"But it's just about moments, not ever-afters."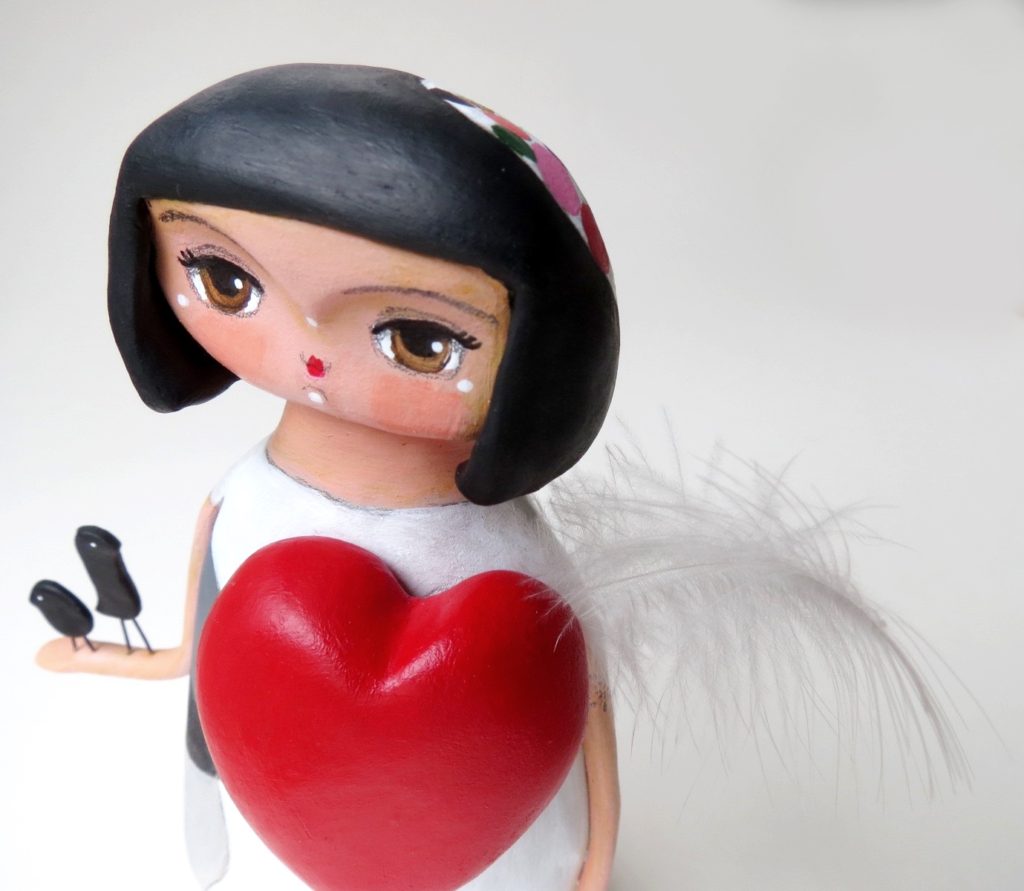 Thank you everyone for giving me many moments of happy with your kind words and support. Every like, comment, share and subscribe is deeply appreciated. And thank you to all of you who have taken a SO SOPHIE art doll Home Sweet Home!
Have a lovely weekend!
Filakia, Sophie
P.S. Have you signed up to my monthly Newsletter? Because if you do you may just be the next lucky subscriber to win a SO SOPHIE mixed media art doll (I will announce the next winner on July 31st 2020)! Good luck to all my lovely subscribers!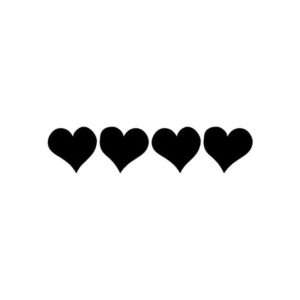 If you enjoyed this post, please consider sharing!