Girl With A Pearl Earring
It all started when I watched Exhibition on Screen's documentary Painting the Modern Garden: Monet to Matisse currently available for free on the Royal Academy of Arts YouTube channel. I absolutely loved it! I was eager to see if they had made more art related documentaries and searched for their account on Instagram! And it was there that I found out about their current challenge!
The Challenge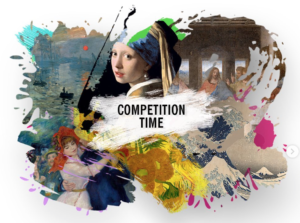 From their Instagram post: exhibitiononscreen Art enthusiasts – we've got a challenge for you! How creative can you get? We're challenging you to recreate one of these famous masterpieces. How you do this is completely up to you, whether you're drawing, taking photographs or creating sunflowers out of pasta! Keep those creative juices flowing, but stay safe and only use what you have in your home.
…
Choose from these six masterpieces: • Sunflowers, Vincent Van Gogh • Dance at Bougival, Pierre-Auguste Renoir • Under the Wave off Kanagawa, Katsushika Hokusai • The Last Supper, Leonardo da Vinci • Impression, Sunrise, Claude Monet • Girl with a Pearl Earring, Vermeer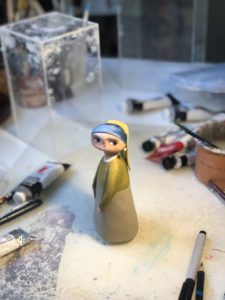 I chose Girl with a Pearl Earring and my obsession with this painting and Johannes Vermeer's work began. It's not that I hadn't seen the painting before, well not in real life, but it is a very popular image, iconic even. But I had never read about it and knew little about the artist. So this was the perfect opportunity, because, before I created my Girl with a Pearl Earring art doll, I needed to know more!
I started by watching the Vermeer: Master of Light documentary which was wonderful and really made me appreciate Vermeer's work. Although, the Girl with a Pearl earring painting was mentioned, lots of his other works were analysed in detail, and I was intrigued! Then, I watched the 2003 movie Girl with a Pearl Earring starring Scarlett Johansson and Colin Firth. I really enjoyed it because it gave the painting a story, even though it is purely fictional. The film is based on the novel by Tracy Chevalier. Set in 17th century Delft, Holland, it was nice to get a glimpse into what Vermeer's life might have been like as an artist, how he mixed his paint and used a camera obscura! The soundtrack is great too.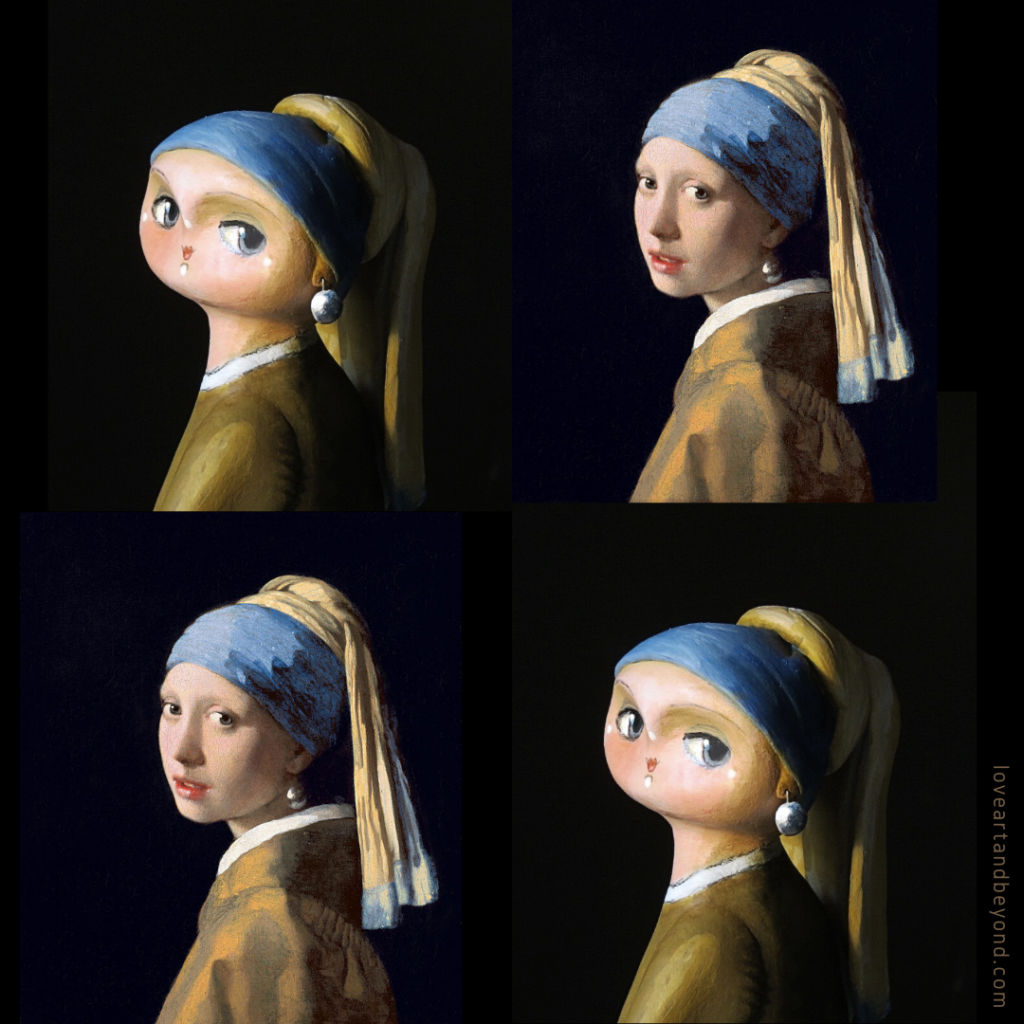 Who's that girl
But the question of who the girl in the painting is, remains unanswered. The fact is, many, if not the majority of art historians, believe that the painting is not in fact a portrait, but a 'tronie'. You may ask, a what? Well, a tronie is a painting of a head/bust and although it may have been based on a living person, it was not intended as a portrait. Tronies were basically studies by the artist. A study for a type of person, for example, a young girl, an old man, a drunkard, a gypsy, a dashing soldier or a young boy making a funny face! Tronies were considered a separate genre in the 17th century and were quite popular.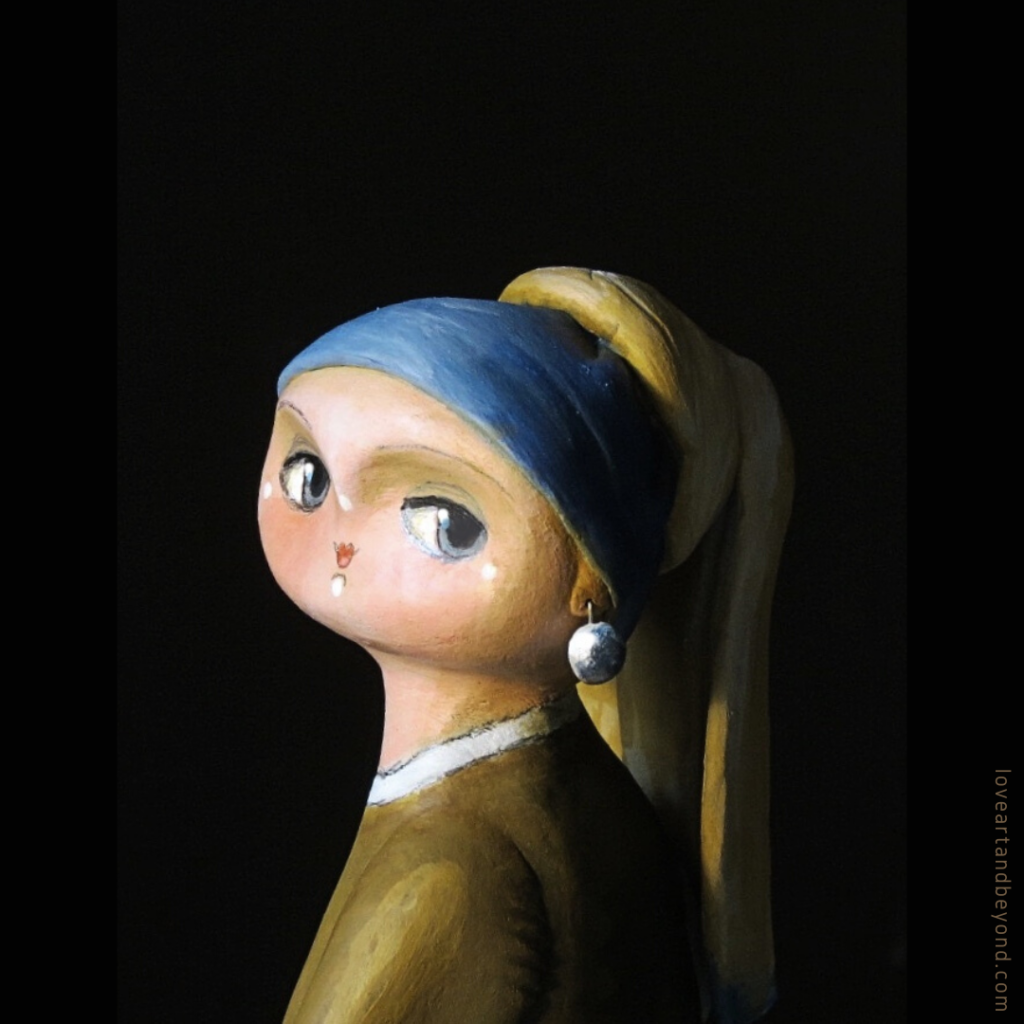 Recent Discoveries
I also visited (virtually, but obviously, on my bucket list to visit physically!) the Museum Mauritshuis in the Netherlands where the painting is safeguarded and exhibited. There, it has been studied scientifically, most recently in 2018-2020 during The Girl in the Spotlight project, using non-invasive state of the art examination techniques. This resulted in some amazing discoveries! For example, in the background, which appears flat and empty, it has been discovered that Vermeer had in fact painted the folds of a green curtain. Isn't it amazing that they can find that out? To be honest, I actually love the dark, plain background. I think it makes the painting contemporary, without placing the girl somewhere specific in time or place!
They also gained insight into his painting process, as well as, the exact colour palette Vermeer used and where the specific pigments came from. For example one of the pigments in the headscarf, natural ultramarine, came from Afghanistan and was made of a semi-precious stone, making it more precious than gold at the time! How cool is that!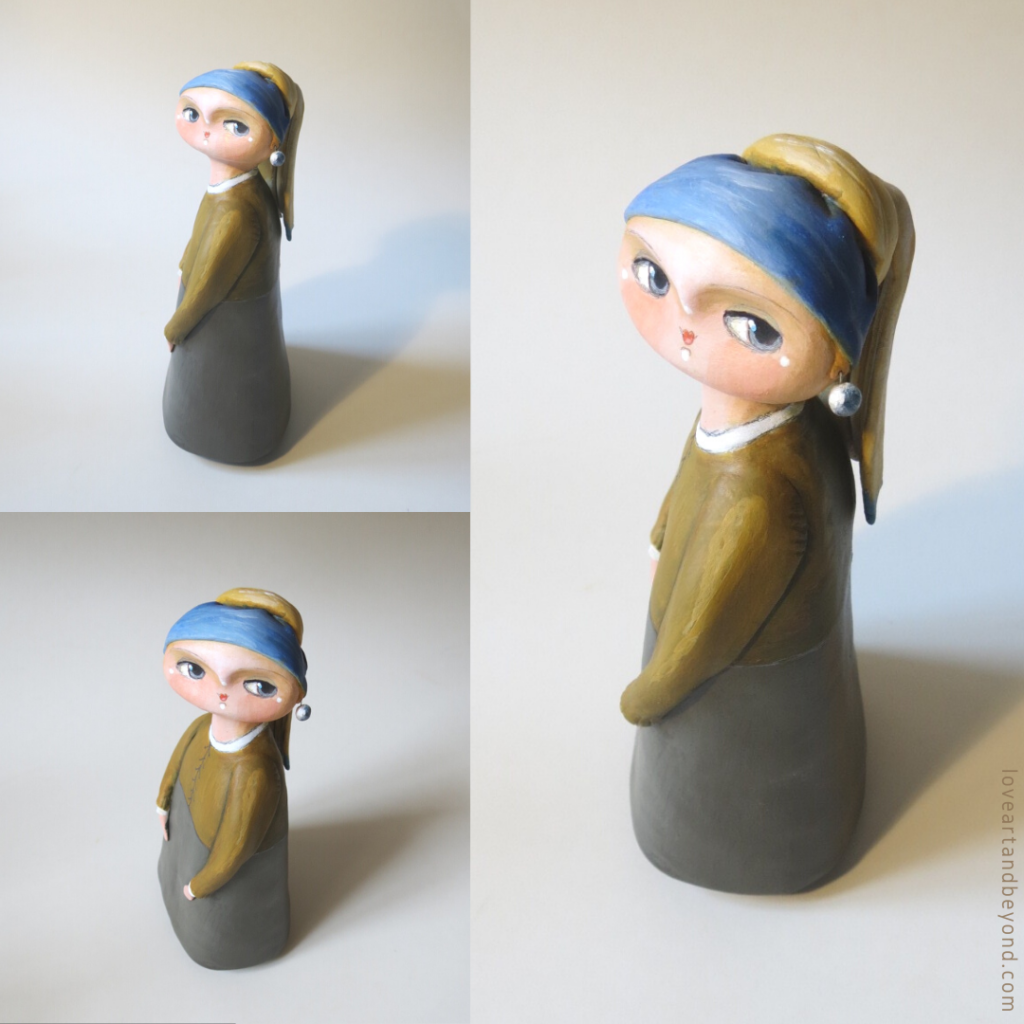 I enjoyed creating this art doll so much. It had its challenges. From the painting we don't know what the front of the outfit looks like, whether it's a dress or shirt and top. The movie helped with this! They must have done a lot of research about what was worn at that time so I got inspiration from there. And getting the head pose and eyes right was obviously very important. All my art dolls so far are forward facing! And, whether it was successful or not would only become evident after her photo shoot! But I think she came out quite well. I love her and all the things she has taught me. My own Girl in the Spotlight! #mymasterpiece
Stay safe.
Filakia, Sophie
P.S. The deadline for the Exhibition on Screen challenge is May 20th 2020! You still have time to enter!
P.P.S. Read this blog post for my last painting inspired art doll!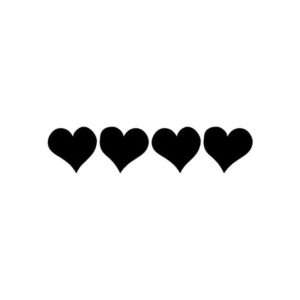 If you enjoyed this post, please consider sharing!