Fernande D'Avignon
Hello my lovelies. I hope you are doing OK under the circumstances. It feels so strange to be posting today. Our world has been turned upside down and I'm finding it difficult to stay inspired and focused. But apart from #stayhome and #staysafe I believe we can all, in our own way, try to spread some positivity. Aside from statistics, numbers and cases, there are many stories that emerge on social media and the news that allow me to be hopeful and a give a sense of us being all in this together. And that gives me comfort. One of many such stories is when this quote was pasted on crates sent to Italy as aid from China, with tens of thousands of face masks:
"

We are waves of the same sea, leaves of the same tree, flowers of the same garden.
– Seneca, ancient Roman philosopher
But Fernande d'Avignon is excited to be introduced. She is inspired by Pablo Picasso's masterpiece Les Demoiselles D'Avignon (1907). According to many art critics and historians, this painting is one of the most important works of art of the 20th century. I can just imagine Picasso painting it in a burst of genius. After all, it does look quite rough and unfinished even. But as we know, looks can be deceiving. And when I did some research, I found out that Picasso made nearly one hundred sketches and studies before he started painting it.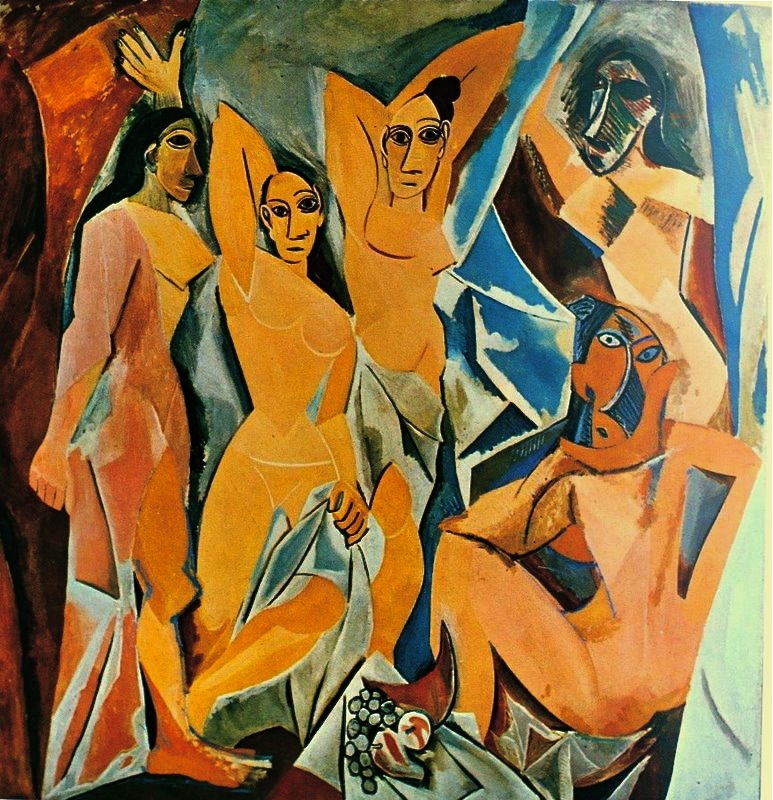 Picasso was an intensely competitive artist and his obsession with the artist Matisse really made him want to surpass him. Les Demoiselles d'Avignon was painted in response to Matisse's Bonheur de Vivre (1906).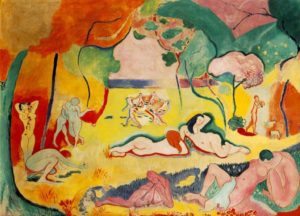 Bonheur de Vivre, Henri Matisse 1906
But Pablo wanted to really amp up the shock value in his Les Demoiselles D'Avignon and he certainly achieved that. When it first went on show publicly in 1916 it was deemed immoral!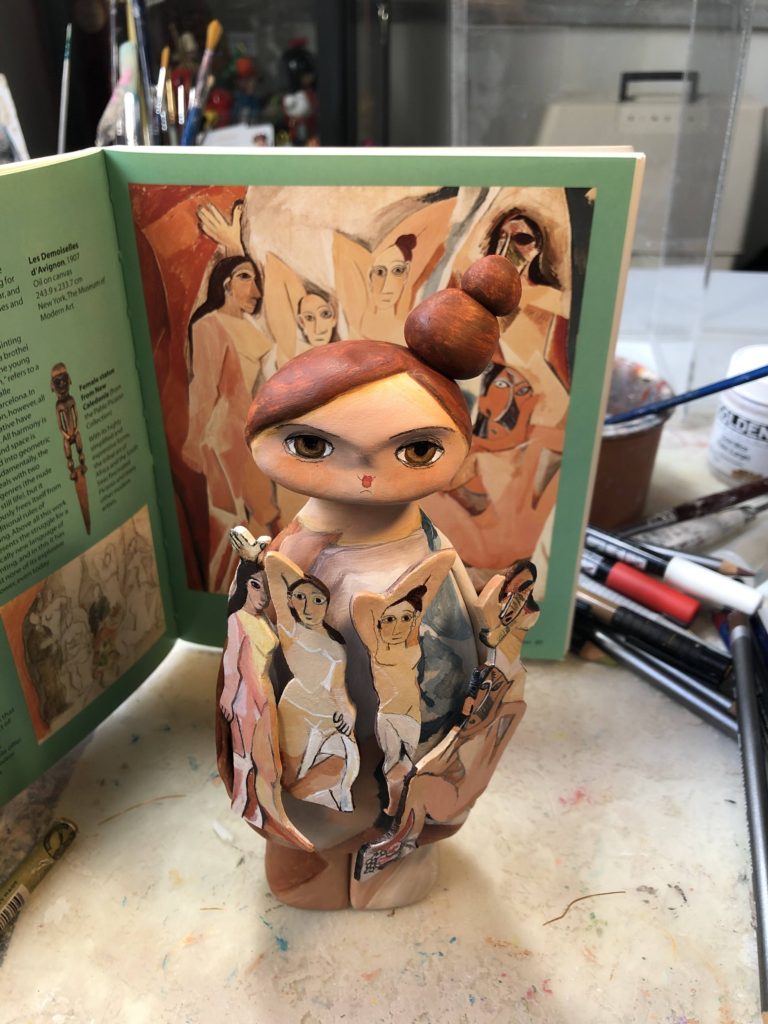 Not only for the subject matter, a group of naked women in a brothel, but also the way he depicted them. Menacing, aggressive, grotesque, provocative, threatening and raw are only some of the words that can be used to describe his portrayal. Straight lines and jagged edges were not usually used to paint female bodies. There was also a bold and even arrogant departure from perspective, depth and the use of shading.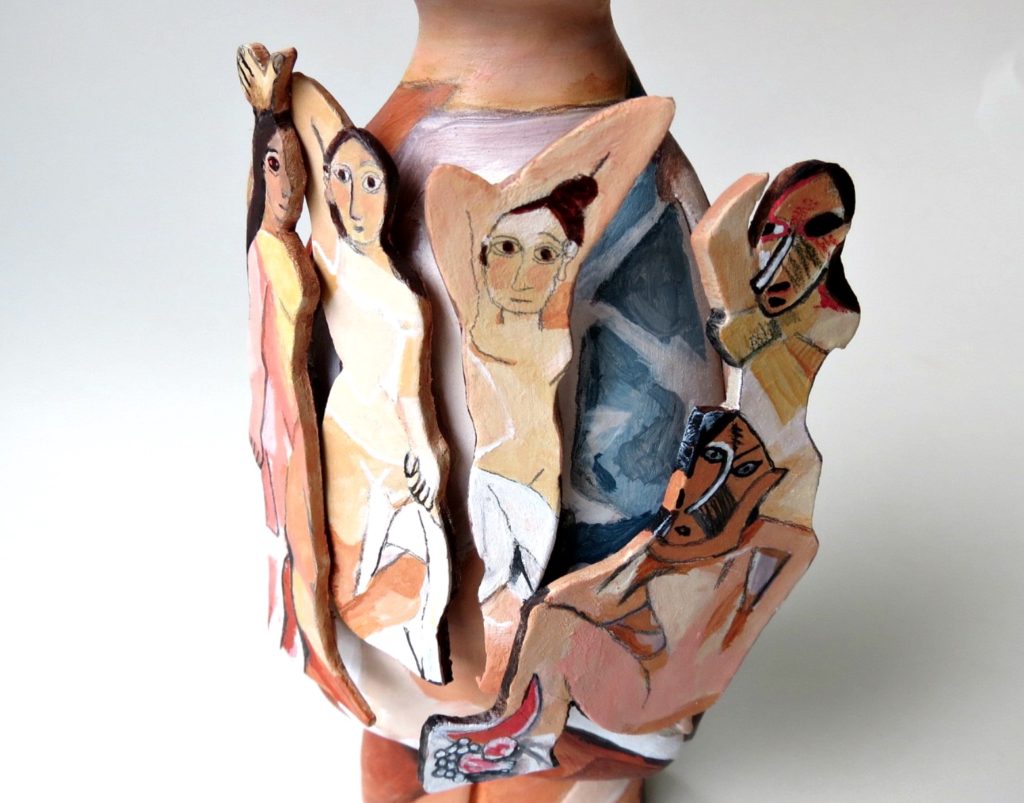 Fernande D'Avignon
When I was commissioned to create an art doll inspired by this painting I quite literally gulped! The subject matter, naked women in a brothel, is not my typical theme for SO SOPHIE art dolls! I also felt strongly that, in the spirit of Picasso who always thought out of the box, I had to too! The most obvious way to go about it was to attempt to paint the painting on her dress.
But I knew it would have to be much more if I was going to get the person whom the gift was intended for excited! Gulp, again. Since the women on the painting are neither before nor behind with Picasso embracing the flatness of the canvas rather than denying it, I decided to lift them off the canvas and place them back in the 3 dimensional plane. I absolutely loved creating her!
Why Fernande? Well, it's the name of Picasso's partner at the time he created this painting, Fernande Olivier. If you would like a brief, but more serious, analysis of the painting this short video from Khan Academy is really interesting!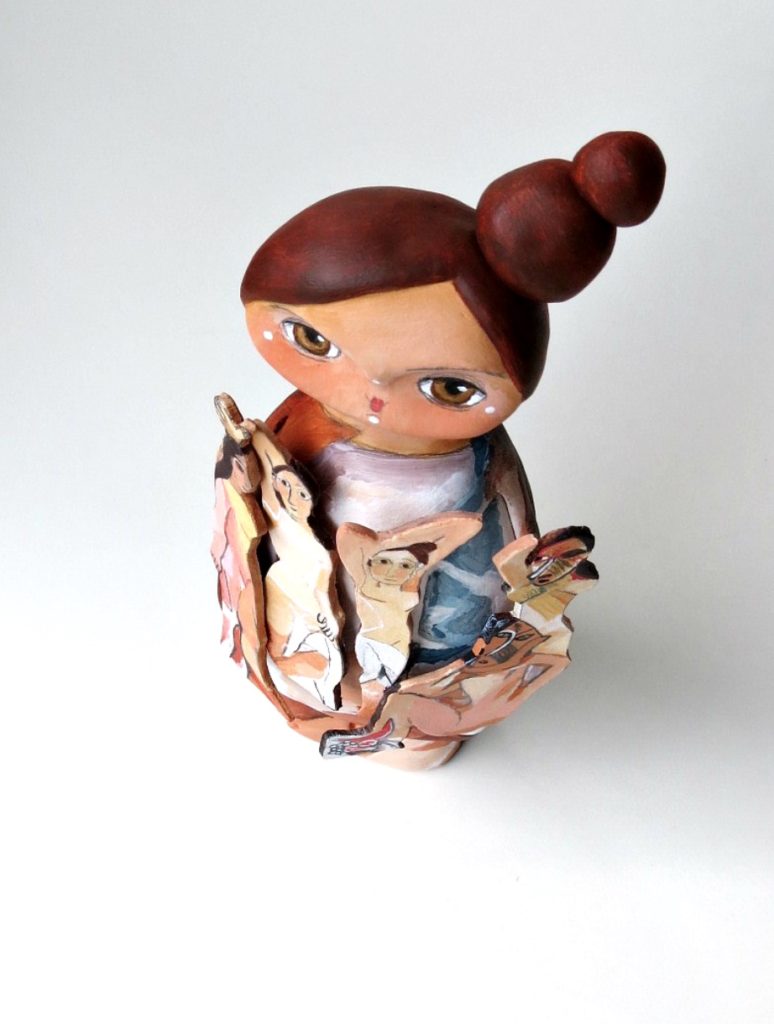 On a different note, last year in March, I created a special art doll for an art exhibition which was auctioned for charity. Her name, Destiny, and her tag line one heart, one world, one destiny. This couldn't be more valid and obvious than it is today!
Till next time my lovelies. Please let's all stay safe and protect ourselves, and each other!
Filakia, Sophie
P.S. This Kurzgesagt – in a nutshell video on YouTube offers an extremely good explanation about the coronavirus.
P.P.S. I am participating in the #marchmeetthemaker instagram challenge. At some point I thought of stopping but then I realised that it is something that commits me to post every day for my art doll creative business. And that makes me feel good. I've also set myself the challenge to make a sketch every day in my journal from a museum/art gallery around the world. I am really enjoying it. Every day I get to visit a museum in any country of the world I choose to! There are some amazing resources online!  I am posting on Instagram if you want to follow me there too! You might even want to join in!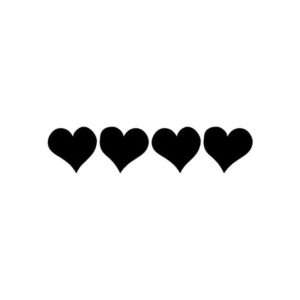 If you enjoyed this post, please consider sharing!