Bridgerton and Penelope Featherington
Posted on
February 3, 2021
Hello lovelies, I have news! I'm not one to start a scandal but Penelope Featherington has been spotted out and about and, wait for it, without a chaperone. Shock, horror, what is to become of her dare I ask?! What will the ton say? And, even more importantly, what will Lady Whistledown have to say? But, between you and me, she's looking adorable, as usual! I present to you my most recent art doll!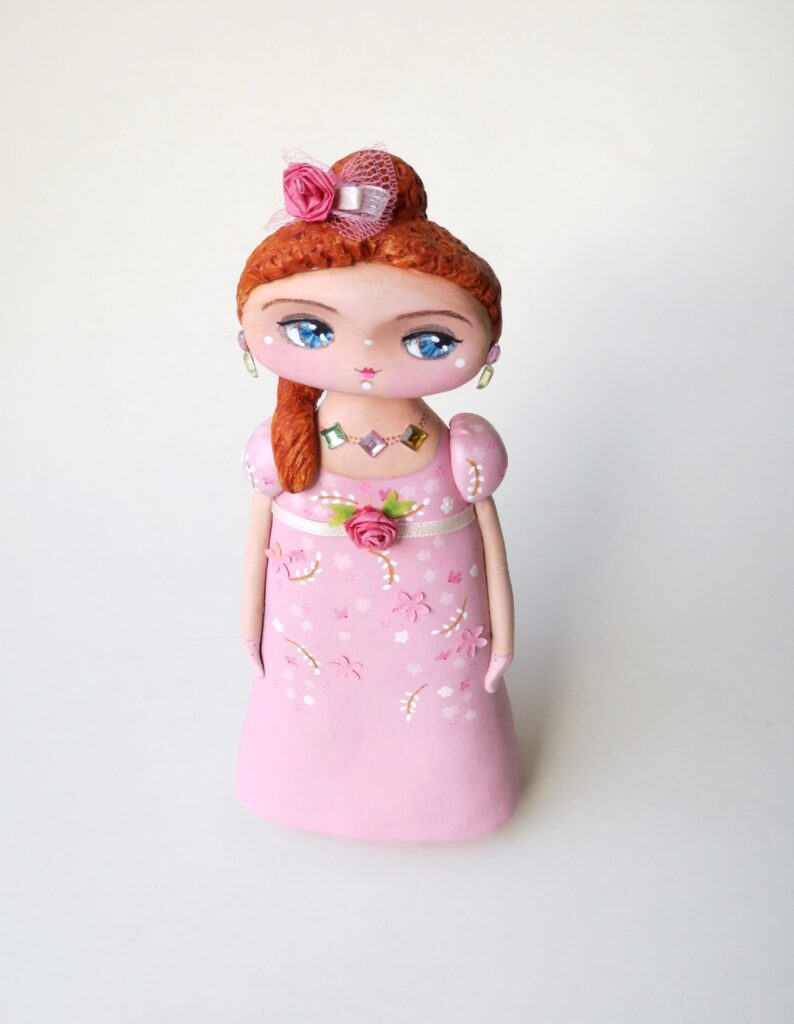 I don't know if you're one of the 82 million people (households) that have watched the series Bridgeton so far. If you're not, you won't know what I'm talking about! Well, I absolutely loved it. I think Fiona Murphy's description sums it up perfectly:
"An extravagant and decadent twist on a period drama, Bridgerton offers an alternative history to the traditional Regency era period drama. Gone are Jane and Lizzie Bennett's (mostly) demure and obedient character arcs, and in their place is scandal, sex and scheming to die for."
Pride and Prejudice is one of my favourite books and I the films and TV series adaptation. But Bridgerton was rather refreshing, exciting and downright scandalous! There are many reasons I enjoyed it so much, here are a few!
Costumes
I loved the costumes! Ellen Mirojnick, an Emmy Award-winning costume designer, stayed true to the traditional outfits of the Regency style, for example, the empire line cut, puffed sleeves and curved neckline. But as far as colour is concerned she also used vivid and bright colours as well as the pale and neutral colours that would have been used in the Regency era. When deciding on which character to create an art doll, Penelope's bright, colourful and adorned with flowers and embroidery dressed were the deciding factor, as well as, her gorgeous curly red hair!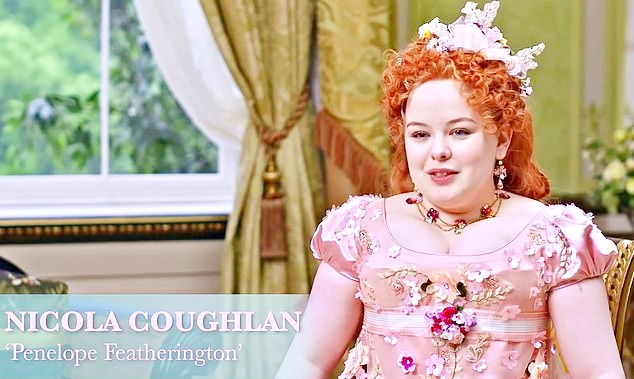 Music
Another detail that kept bringing a smile to my face is the music. The first time we enter a ballroom a violin starts playing a familiar tune, hey, wait a minute isn't that Ariana Grande's 'Thank You, Next'? In fact throughout the series there were modern hiccups to the music you would normally expect including wonderful renditions of 'Wildest Dreams', Billie Eilish's 'Bad guy', Maroon 5's 'Girls Like You' and Shawn Mendes's 'In My Blood'! So cool! Check out the 
official Bridgerton Spotify playlist
; it's become become one of my favourites!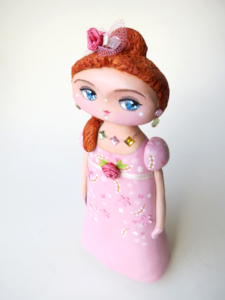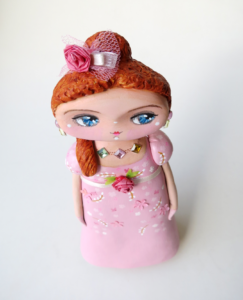 And, lastly, the Duke wasn't bad either!
Filakia, Sophie
#inspiredby #bridgertonnetflix #bridgerton #penelopefeatherington #nicolacoughlan #byellenm #juliaquinn #designingpenelope #ladywhistledown #prettyinpink #bridgertonfanart #costumedesign #characterdoll #artdoll #ooakartdoll #clayartdoll
If you enjoyed this post, please consider sharing!