Doves of Peace
Posted on
January 30, 2021
What can I say? Lady Gaga simply took my breath away with her performance and the beautiful Schiaparelli two piece custom couture gown she wore at the presidential inauguration last week! I loved the attention to detail of her singing into a gold microphone! And I especially loved the oversized gold brooch in the shape of a dove carrying an olive branch! I'm sure you understand, I had no choice but to make this art doll!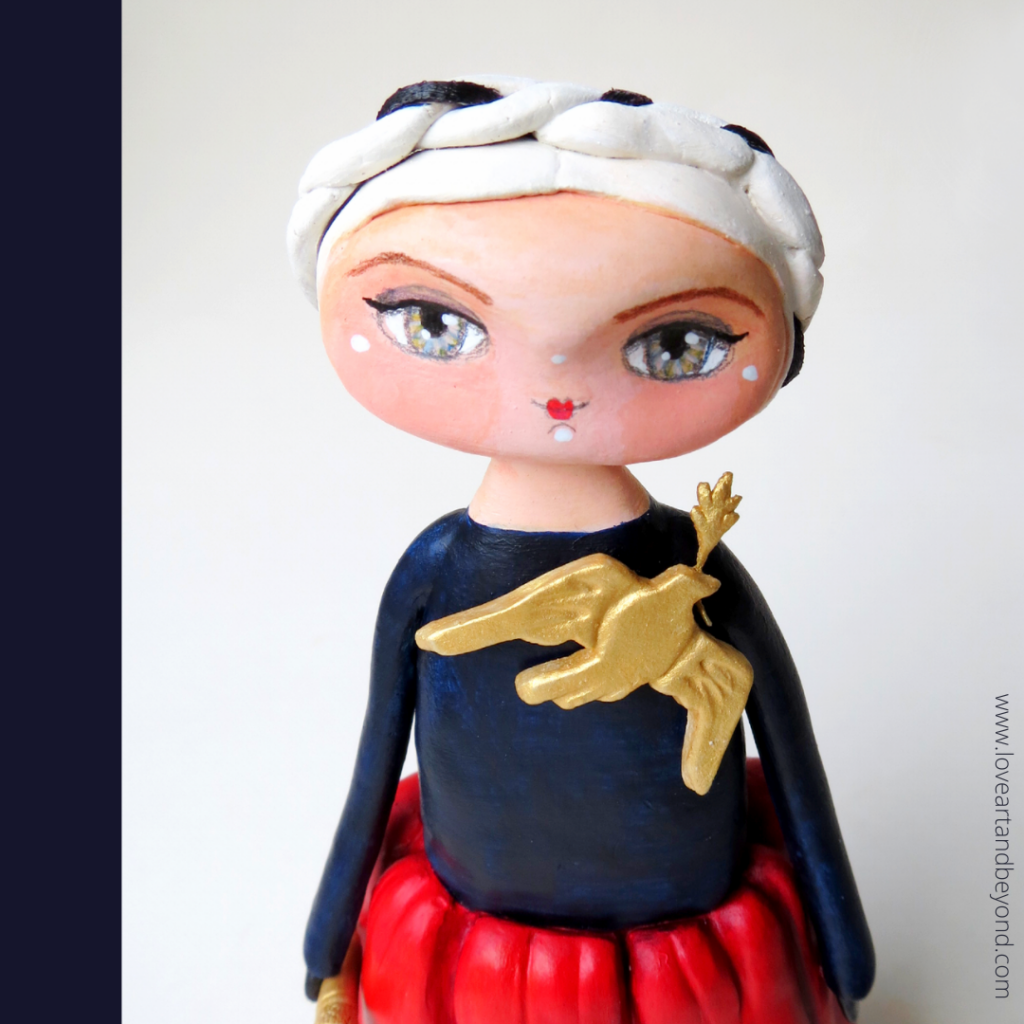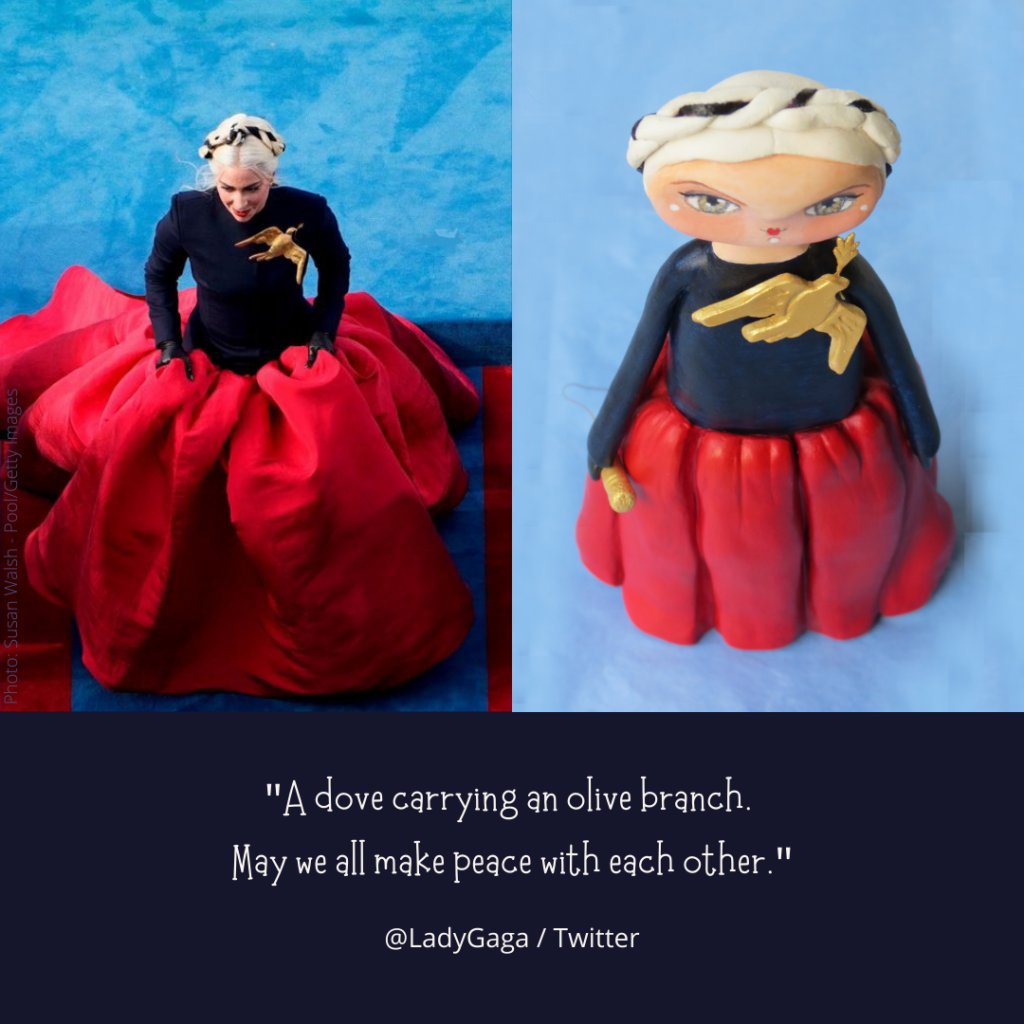 The dove reminded me of the many doves of peace that Pablo Picasso and many other artists created and what an extraordinarily powerful and lasting political symbol it is, one that has been adopted by campaigners for peace, freedom and equality around the world!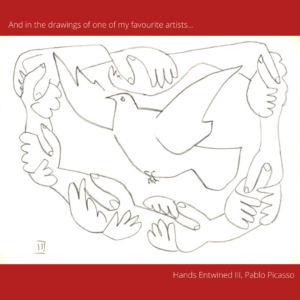 "

A dove carrying an olive branch. May we all make peace with each other.
 @LadyGaga / Twitter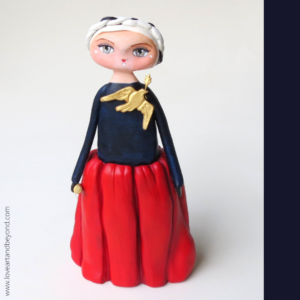 Filakia, Sophie
If you enjoyed this post, please consider sharing!