SO SOPHIE and The Queen's Gambit
Posted on
November 30, 2020
Hello my lovelies! Excited to share something so special for me today! The Queen's Gambit is a Netflix limited series by Scott Frank and Allan Scott based on Walter Tevis's 1983 novel of the same name.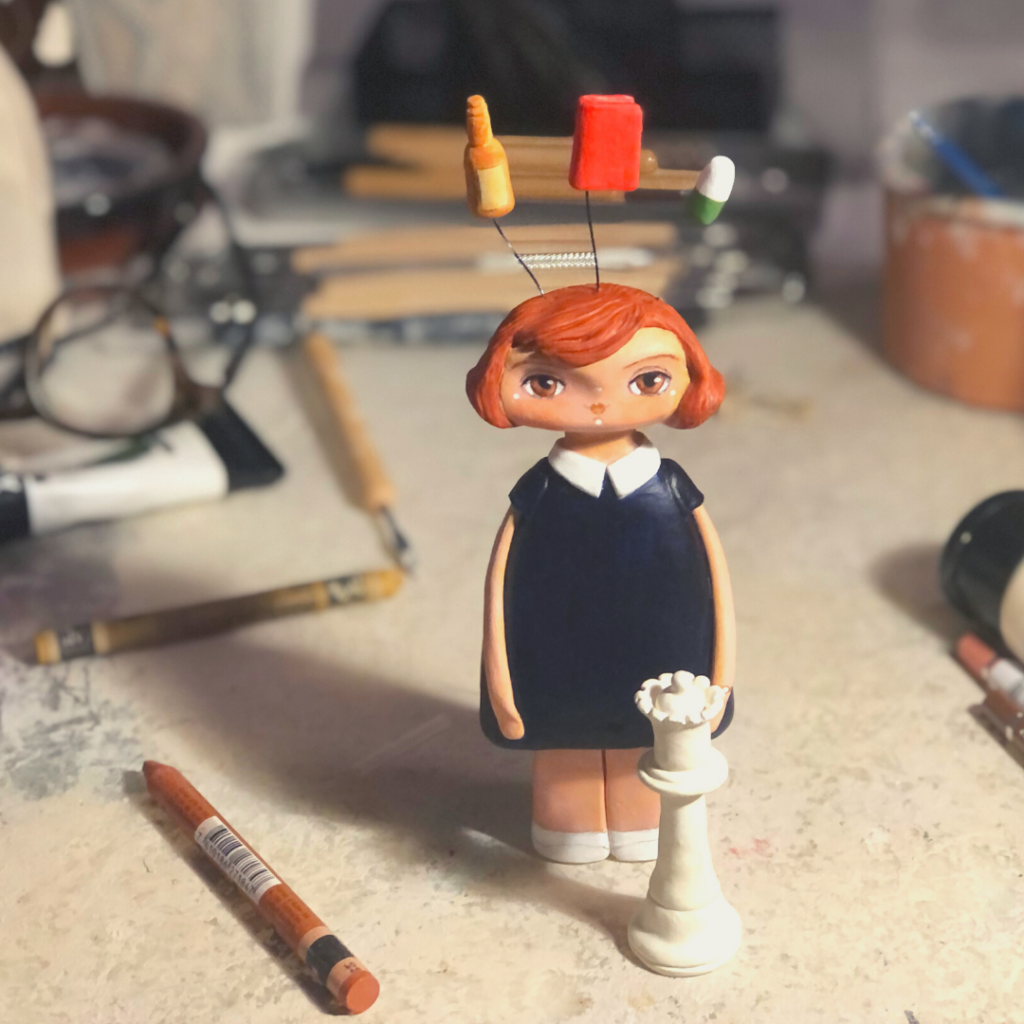 What can I say, I am obsessed! The only downside is that there are only 7 episodes! With only one left for me to watch I am already experiencing withdrawal symptoms! So it was only natural that I created an art doll inspired by the main character, Beth Harmon, brought to life exquisitely by Anya Taylor-Joy. I must also mention the wonderful Isla Johnston who plays young Beth and the adorable Annabeth Kelly who plays five-year-old Beth! Now, I don't want to get into the details so as not to give anything away but basically it is about the coming of age of young Beth and her rise to chess queendom!
The Queen's Gambit is so beautiful to watch. From the acting and the plot, to the cinematography, the music score, the styling and the costumes! And of course the chess! Have I mentioned, I am obsessed?
"

Chess isn't always competitive. Chess can also be beautiful. It was the board I noticed first. It's an entire world of just 64 squares. I feel safe in it. I can control it. I can dominate it. And it's predictable, so if I get hurt, I only have myself to blame.
– Beth Harmon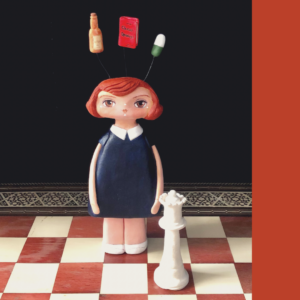 I really enjoyed creating Beth. In the series Beth wears some very stylish and chic outfits. So many to choose from! And I loved creating the queen chess piece. To be honest I am also quite tempted to re-learn chess. And what better time now that we are spending so much time indoors!