SO SOPHIE and The Wizard of Oz
Posted on
December 11, 2020
Hello everyone! I hope you are all well and safe and sane! I have a confession to make. During these prolonged, surreal and uncertain times I been resorting to watching old classic movies that have a very special place in my heart. They are movies I have been watching since my childhood…and that's a looooong time ago! It's for this reason that I find them very comforting. I know exactly what's going to happen, I am sure that there is a 'happily every after' and I can have a good sing-a-long too!
Of course with each one of these special movies I have the urge to create an art doll. It's actually something I have had on my mind for quite a while now and is one of the many ideas I have jotted down in my ideas for new dolls notebook! Today, I am so excited to present the first in my limited edition three part series.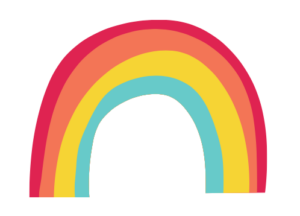 Here is Dorothy and her beloved dog Toto from the 1939 American musical fantasy film The Wizard of Oz starring the wonderful Judy Garland as Dorothy Gale!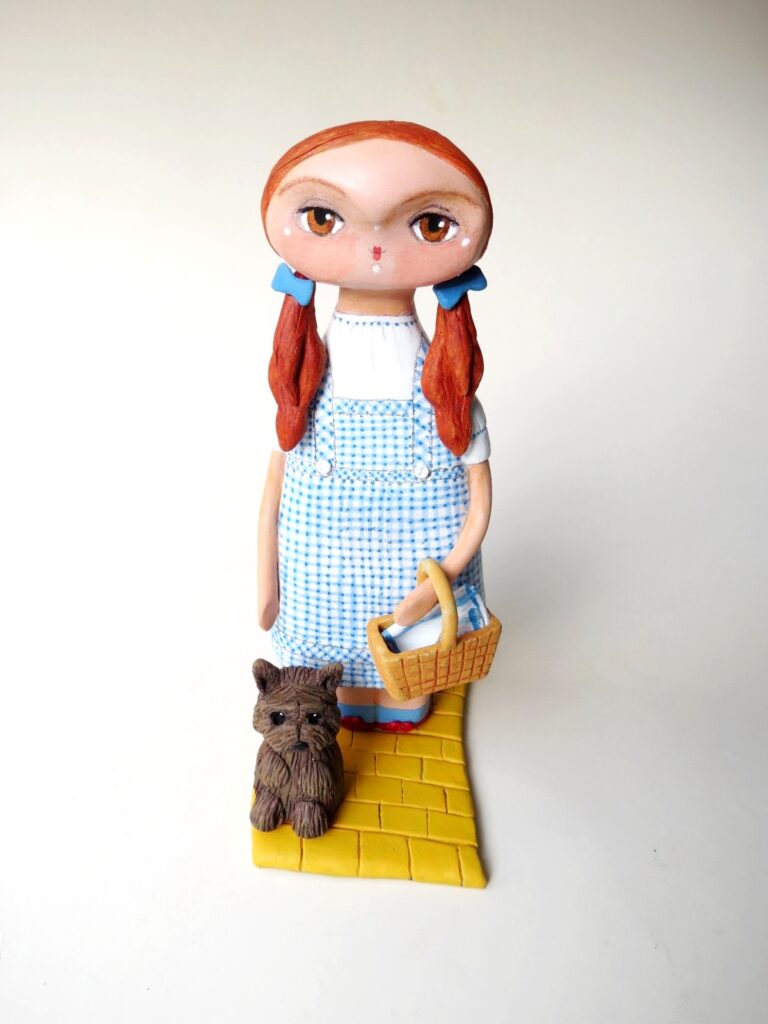 One of my favourite scenes in the movie is when Dorothy's house in Kansas is sent spinning into the air by a tornado and finally lands in Munchkinland in the Land of Oz. When Dorothy steps out of her house the film changes from black and white to full and joyful colour!
Glinda the Good Witch of the North and the Munchkins all welcome Dorothy as a heroine! Why? Well her house landed on the Wicked Witch of the East, and killed her! When the Wicked Witch of the West arrives to claim her sister's ruby slippers Glinda has already placed them on Dorothy's feet to keep her safe and to help her return home to Kansas!
The ruby slippers worn by Judy Garland in the movie are in fact among the most treasured and valuable movie memorabilia in movie history! I remember how much I longed for a pair of shoes just like that! All red and sparkly!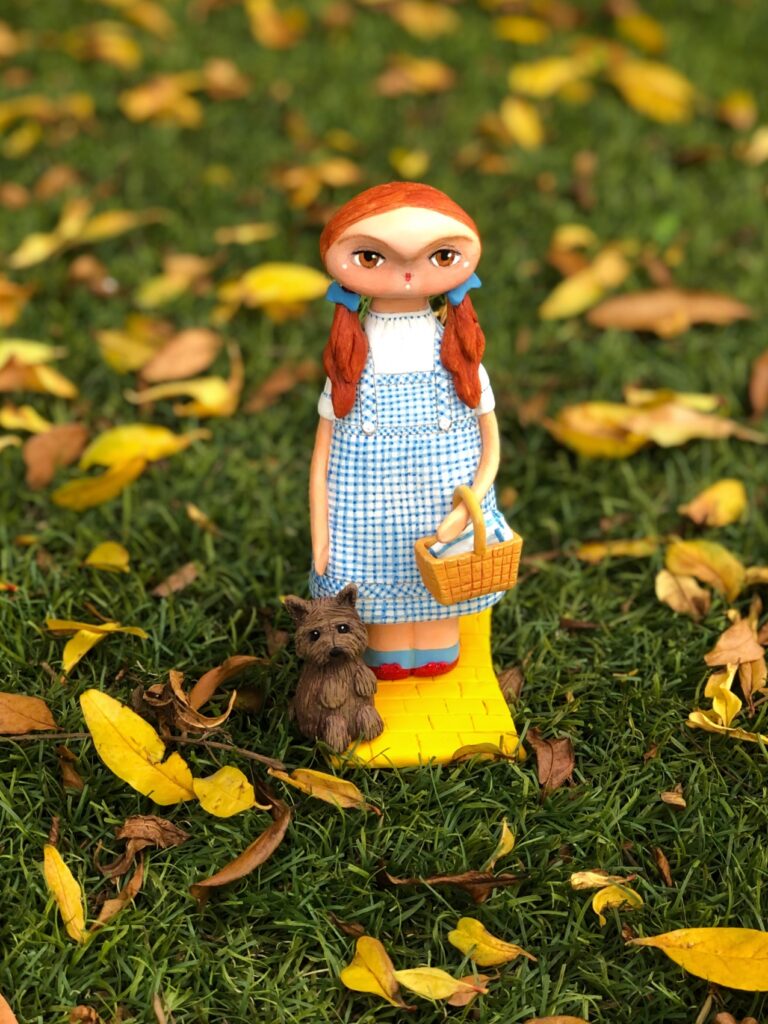 In 1940 the song Over the Rainbow won the Academy Award for best music/original song. The film was also nominated for best picture, best art direction and best effects/special effects and Judy Garland was awarded for her outstanding performance as a screen juvenile (she was 17)!
"

Somewhere over the rainbow, Way up high, There's a land that I heard of, Once in a lullaby. Somewhere over the rainbow, Skies are blue, And the dreams that you dare to dream, Really do come true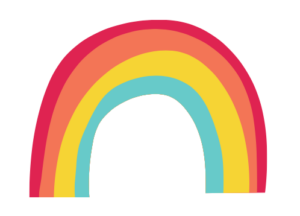 Well, I really hope you like my Dorothy and her Toto and, yes, she is available if you are interested! She would make an awesome and unique gift for someone who loves and appreciates old Hollywood movies!
Filakia, Sophie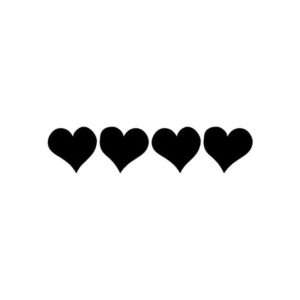 P.S. During my research for this post I came across the movie Judy starring Renée Zellweger, who won the Academy Award for Best Actress 2019 for her performance, and which is about the life of Judy Garland. I watched it last night and, unfortunately, I found out that the reality was far less happy. Well worth watching, Renée is outstanding!
P.P.S. Check out another beloved and wonderful character here!!
#inspiredby #thewizardofoz #dorothygale #characterartdoll #artdoll #sculpture #customartdoll #claydoll #artdolls #rubyslippers #somewhereovertherainbow
If you enjoyed this post, please consider sharing!