Winkie and Trixie
Posted on
December 6, 2019
Hello lovelies and I hope you are all well! Winkie and Trixie are two very special Christmas elves that have been helping me in my studio these past few weeks (on loan from Santa, I have my connections) where we've been very busy creating all my commissions in time for Christmas AND getting ready for something rather special!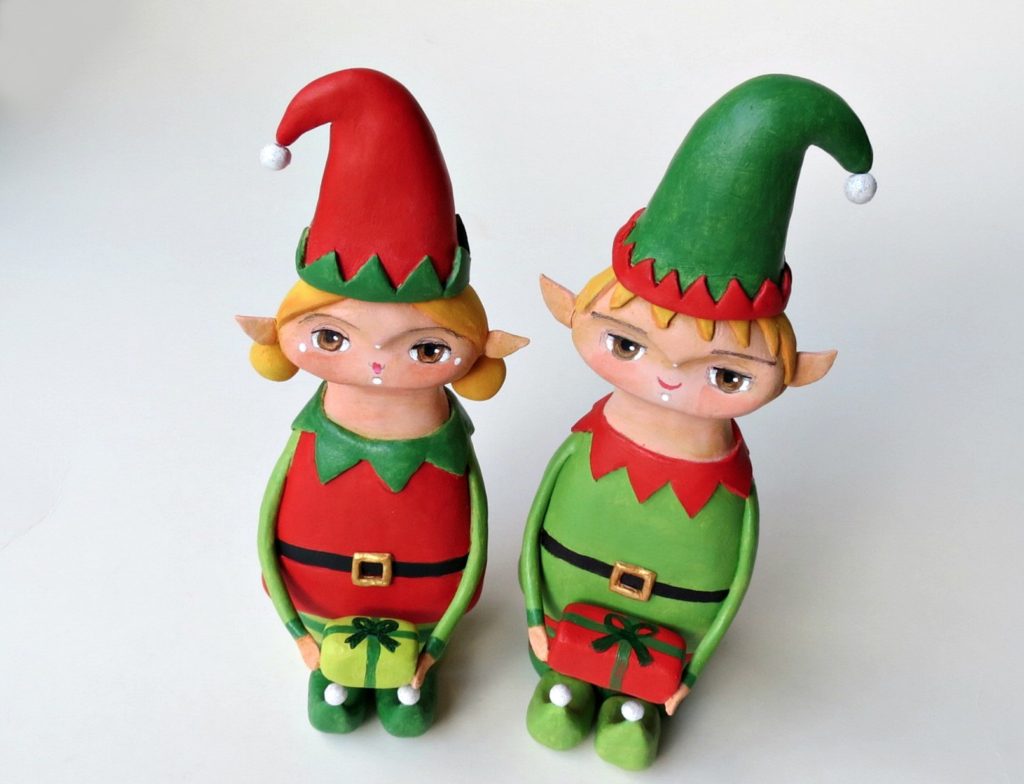 Some of my SO SOPHIE mixed media art dolls and I will be at The Junior School Christmas Bazaar on Saturday 14th December from 11.30am to 3pm here in Nicosia! This is the first time I am participating in a bazaar and I must admit I have mixed feelings. On the one hand I am really excited that I will have so many art dolls on show (around 14) because I usually work on a commission basis and as soon as I finish an art doll it almost immediately goes home sweet home. Although, I'm not really expecting many sales because the price of my art dolls is not your average christmas bazaar offering, I think it's a good opportunity for lots of people to see my work close up. Social media and online content is good but there's no replacing seeing something for real.

But what is really worrying me and stressing me out is that rain is forecast for the day of the bazaar. The organisers have said if it rains it rains so basically I won't go because I obviously can't have my dolls out in the rain! And all this hard work, amidst preparing my Christmas commissions, will have gone to waste! Fingers crossed everything will be OK. I love the rain don't get me wrong and we really don't get enough of it here in Cyprus but could it just skip the Christmas bazaar hours please?! Anyway, I'll keep you posted!
Winkie and Trixie
Back to Winkie and Trixie, who I was lucky to have for a few days and decorate a corner of my living room, before they both went home sweet home! To the same home might I add, so I am so happy they have each other company! They are such an adorable pair!
Trixie, has quite a sweet tooth, probably because she spends a lot of time helping Mrs. Claus in the kitchen. Gingerbread cookies, candy canes, fruit cake, marzipan filled chocolates. And lately she has also discovered melomakarona!
Melomakarona are traditional Greek Christmas syrupy cookies! The are made from flour, sugar, orange zest and fresh juice, cognac, cinnamon, cloves and olive oil. As soon as they are out of the oven they are immersed in a syrup made of honey and sugar for a few seconds. To finish off they are decorated with ground walnuts. Just imagine aromas of orange, honey, cinnamon and cloves… each bite is so deliciously Christmassy! My favourite for sure.

Winkie is proud, nimble and rather cheeky! In fact, you wouldn't believe that he is one of the guardians of the secret location of Santa Claus' village. He loves looking after all the reindeers. You'll often hear him boasting about helping them achieve speeds faster than Christmas tree lights!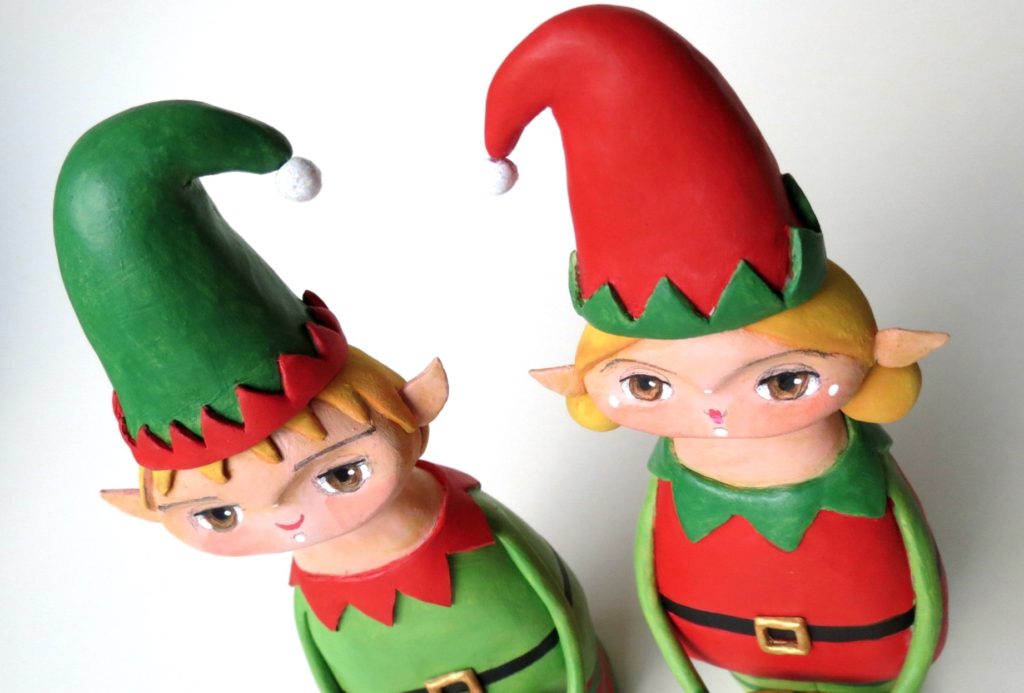 I really loved creating these two mixed media art dolls. I wanted to add their pointy ears which are so characteristic of elves and their pointy shoes. The lovely lady who commissioned a Christmas elf was not sure if she wanted a boy or a girl so I made both so she could choose! But she ended up getting both!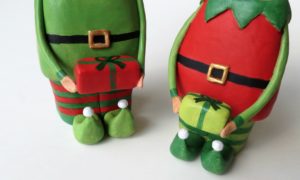 We are full on into the festive season now. It can get hectic and overwhelming. And it's no wonder when we are trying to nail that 'perfect' Christmas. This quote I found helped me to get back to the essence of Christmas:
"

It is Christmas in the heart that puts Christmas in the air.
– W.T. Ellis
Have a wonderful weekend!
Filakia, Sophie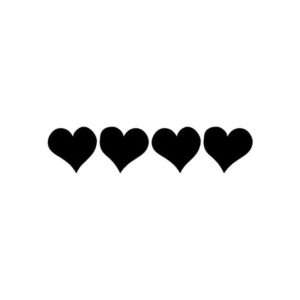 If you enjoyed this post, please consider sharing!