Angelica's Blessing
Posted on
December 24, 2019
Hello my lovelies! I can't believe it's Christmas day tomorrow and soon after that 2020 will be upon us. Sounds so sci-fi doesn't it?And it's not only a new year, it's a new decade. I don't know what it has in store for us, but I hope we realise that it's up to us and that we can all together make it a decade to be proud of. In terms of the environment, in terms of world peace, in terms of human rights. All of us are a decade older and, hopefully, a decade wiser.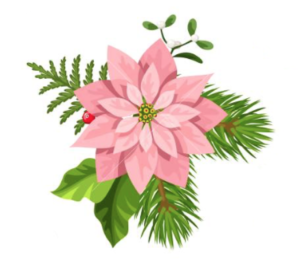 Angelica is a Christmas angel with a special angel wish for you and your loved ones.
May peace be your gift at Christmas and your blessing all year through.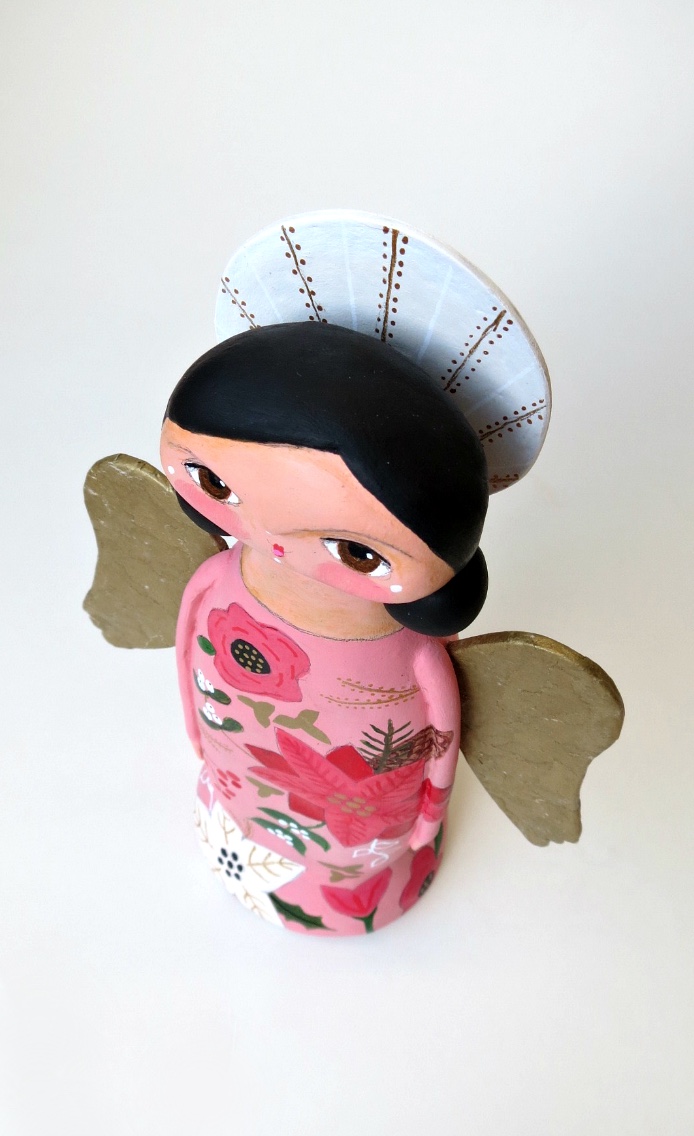 I decorated her dress with beautiful red and white poinsettia flowers and collaged her wings with gold coloured tissue paper. Usually, I have an idea of each art doll's message or story before I begin creating her. Not in Angelica's case. I had a beautiful angel decorated in poinsettias and I had to find a way to combine the two themes in a meaningful way. I couldn't believe it when I stumbled upon an old Mexican legend that goes like this: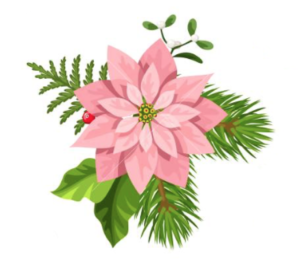 A poor Mexican girl named Pepita had no present to offer baby Jesus at the Christmas Eve service. An angel, seeing how sad she was, appeared before her and reassured her that even the smallest gift would make Jesus happy.
So Pepita, inspired by the angel, picked a handful of weeds from the roadside to make a small bouquet. As she walked through the chapel towards the altar to offer her gift, she felt rather embarrassed, but quickly remembered the angel's message.
And as she knelt down to place her bouquet in front of the nativity scene she felt at peace.
Suddenly, the bouquet of weeds burst into beautiful, bright, red flowers! Everyone in the chapel proclaimed they had witnessed a miracle. From that day on, the bright red flowers were known as the 'Flores de Noche Buena' or 'Flowers of the Holy Night'!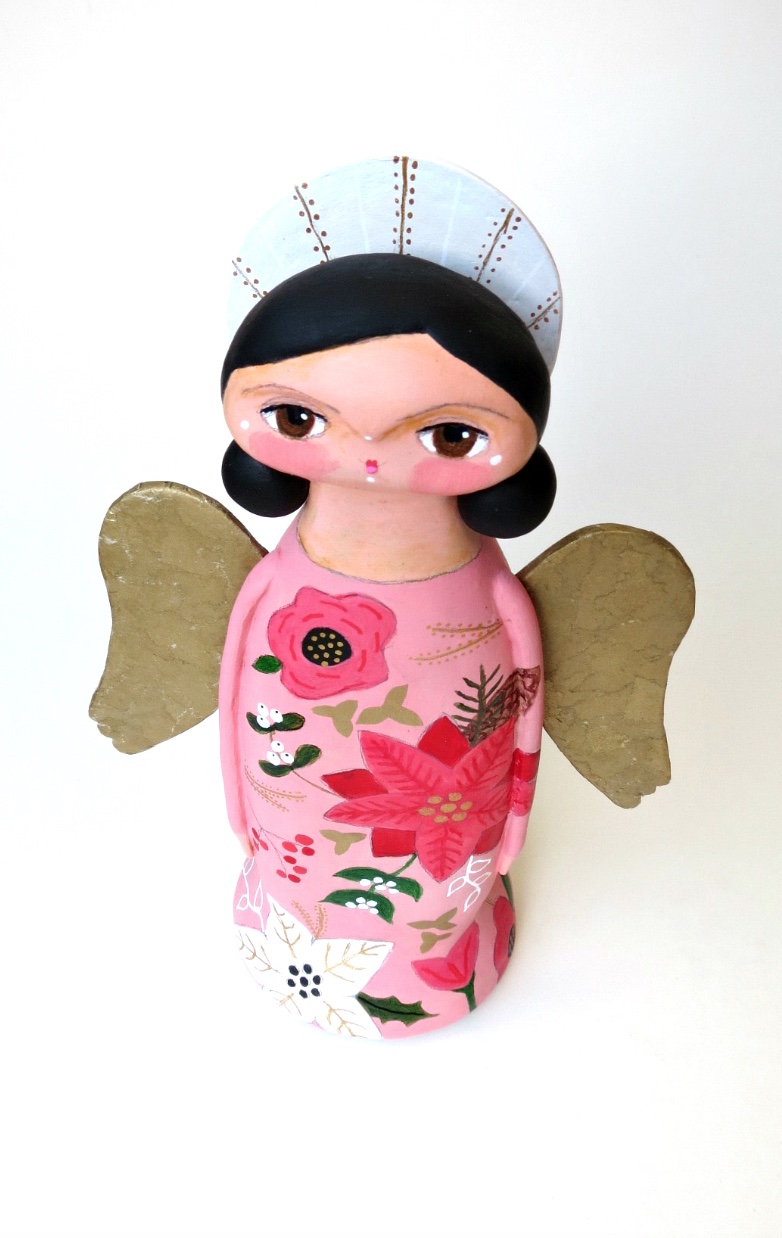 Before I sign off till next year, I would just like to thank you all from the bottom of my heart for all your support throughout the year. I am so grateful for all your lovely comments, words of encouragement and for giving so many of my art dolls a home sweet home!
May your Christmas and New Year be sprinkled with moments to treasure with family and loved ones! Love, peace and joy to everyone! Stay safe and see you next year my lovelies!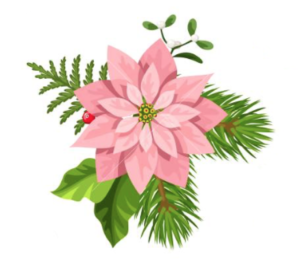 With all my love, Sophie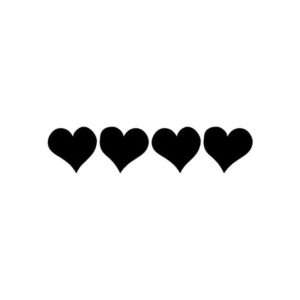 If you enjoyed this post, please consider sharing!