Whimsy Wonderland 2019 is Open for Registration!
Posted on
October 28, 2019
Hello lovelies! Hope you are all well! I have something super exciting to announce to you today! Something I have had the privilege to be working on behind the scenes for some time now and have been bursting to tell you. I am one of the teachers on the amazing Whimsy Wonderland 2019 organised by the wonderful Tam from Willowing Arts! Yay!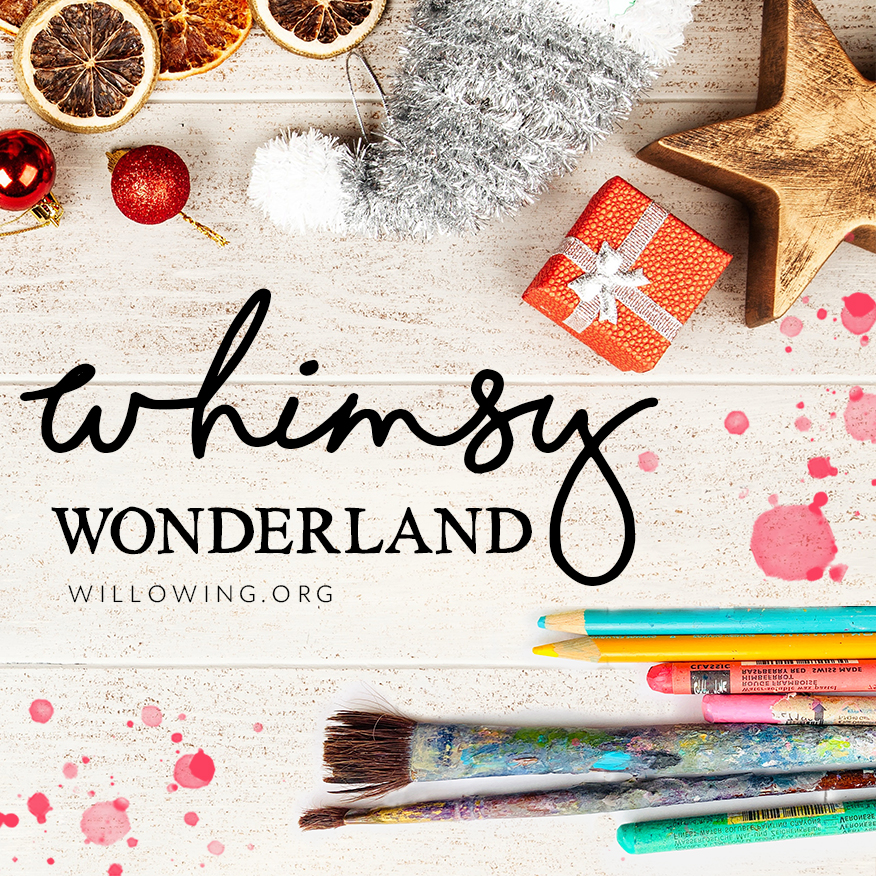 As the holiday months are drawing near (where has the year gone already?) and the days are getting shorter and darker what a lovely time for us to get cozy and creative; creativity is the perfect antidote for any holiday blues! Tam has worked her magic once again and put together a joyful, whimsical, fun and light arts and crafts course especially for the winter months of November and December, namely, Whimsy Wonderland!
I'd be delighted if you come and join us! Registration is open NOW!

Whimsy Wonderland is a mixed media arts and crafts course where myself and 8 other wonderful artists will be joining Tam and sharing whimsical and fun arts and craft lessons created especially for you! Registration is now open AND I have a Special 20% off Early Bird Discount for you! Make sure you use YAYWHIMSY2019 for your special Early Bird Discount Code at the check out! What are you waiting for? CLICK HERE TO JOIN US NOW! Woohoo!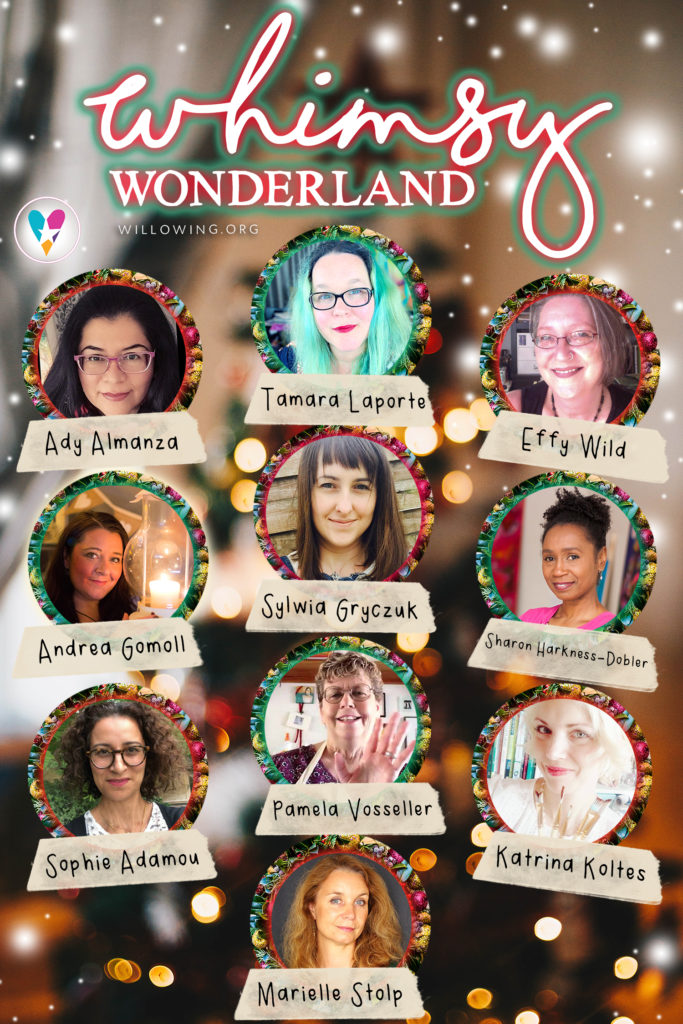 Whimsy Wonderland will run for 5 weeks. The class begins on November 25th 2019 (save the date!) and ends on 29th December 2019. Two magical projects will be posted every week; some projects can be used as ornaments, others can be made to be given as unique Christmas presents or holiday gifts, and others still might simply be projects to bring enjoyment and creative bliss to you! There's a lovely mix of 2d and 3d projects! Click HERE to read the class descriptions of what you'll be creating!


For my lesson we'll be making an adorable Christmas Tree inspired art doll with air dry clay and decorating her till our heart's content with mixed media. Here is a sneak peak of Tinsel, the art doll we'll be creating together step by step! A little Christmas keepsake for you to treasure for years to come. I can't wait and would absolutely love to see you in class!
Find out all the details for this holiday season course (and sign up with the Early Bird price) by clicking HERE.
Filakia, Sophie
P.S. Did I mention that when you join you also get a Virtual Holiday Gift Bag with over 15 extra special gifts like discount codes, printables and even extra classes!

If you have creative friends please consider sharing this post with them! The more of us in class the merrier! You might even want to purchase Whimsy Wonderland as a gift for someone special!