The Glamour of Life in Miniature
Posted on
November 15, 2021
T h e  G l a m o u r  o f  L i f e  i n  M i n i a t u r e ✨ is the title the journalist Alix Norman gave to the feature she wrote about me and my art dolls for the Cyprus Mail. I am so excited to be featured in the on-line Cyprus Mail and the printed Sunday version the Sunday Mail! It's the first time I've been interviewed about my career change and my art dolls and it was quite a proud moment. Alix was super easy to talk to and I want to thank her for her enthusiasm and professionalism. You can read the online version here.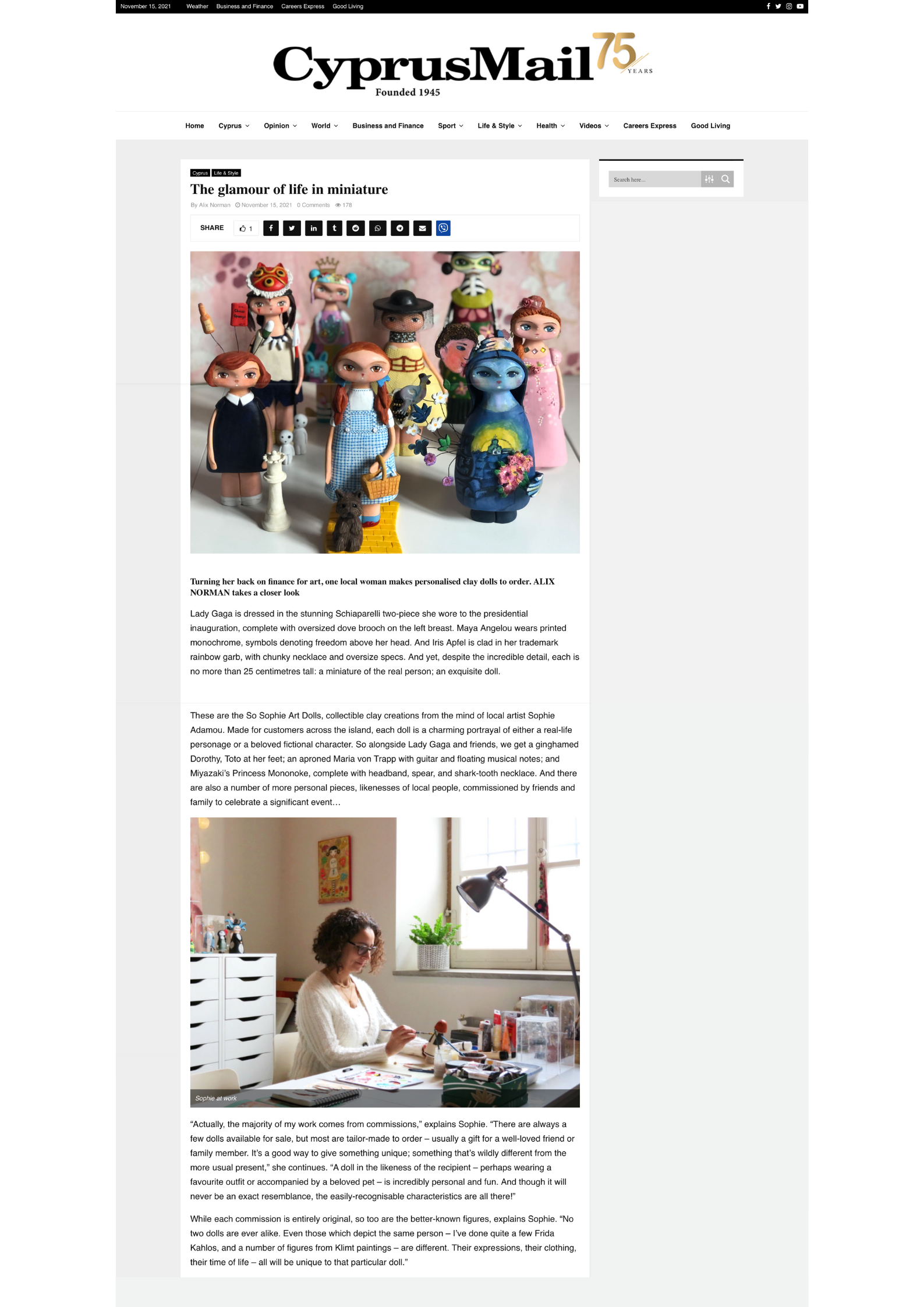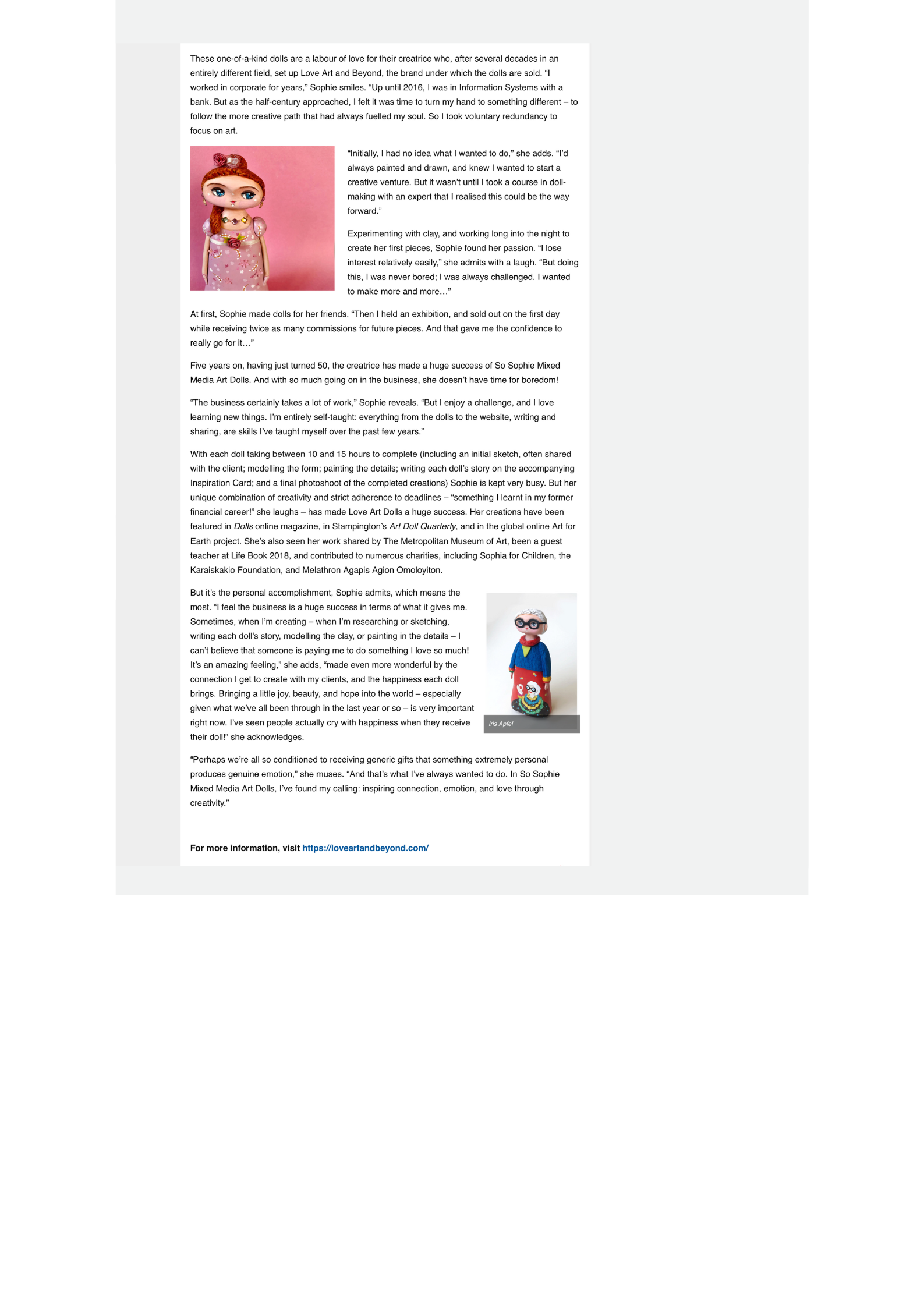 And here are some photos of the printed version!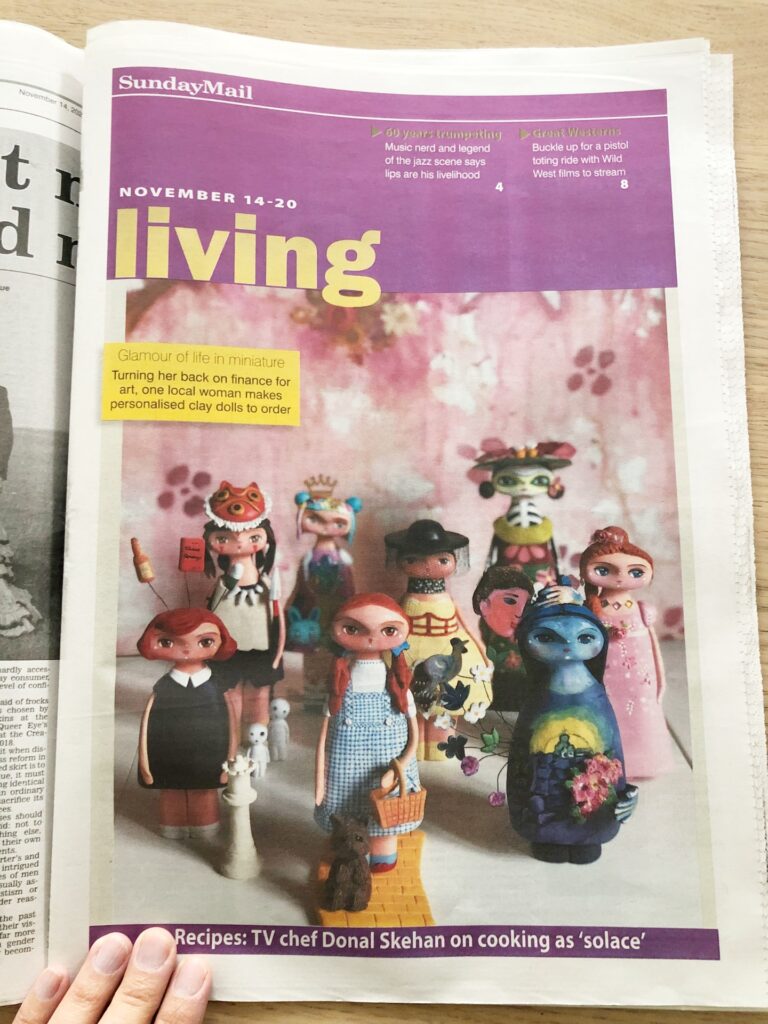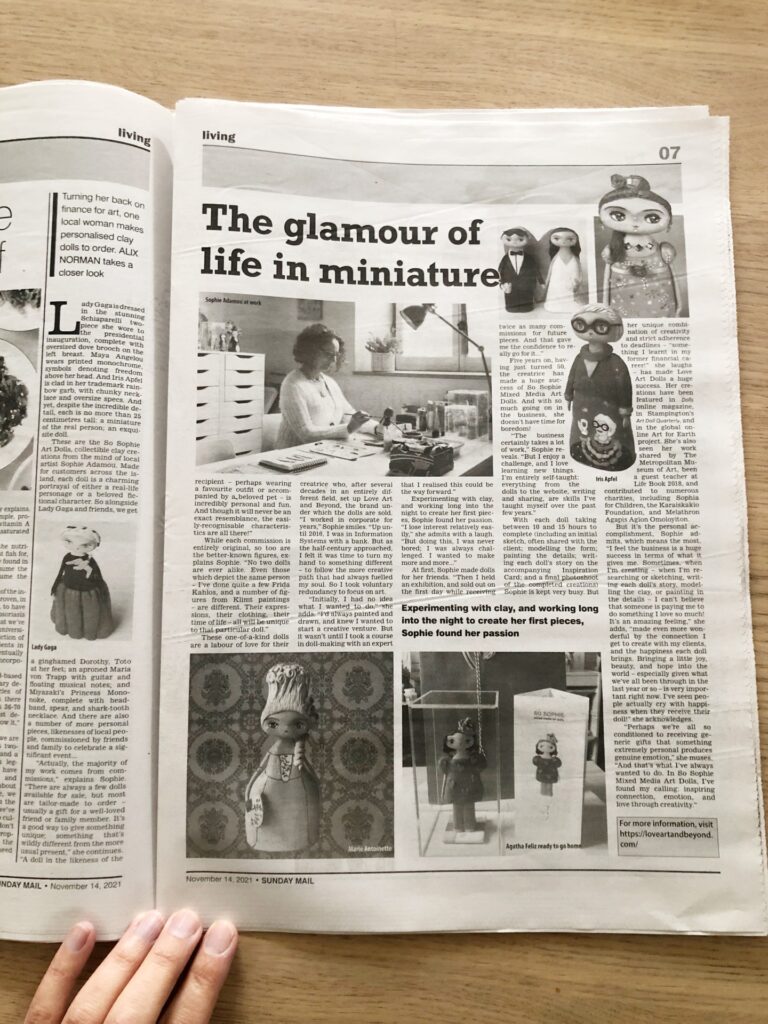 Filakia, Sophie
Please consider sharing if you enjoyed this post!