Merry Christmas!
Posted on
December 25, 2021
M e r r y  C h r i s t m a s ✨ to everyone who is celebrating! Evangelina here is not your traditional angel, indeed she is unconventional and quite temperamental. But nonetheless she is always there to guide and protect us. She brings blessings of infinite abundance and love to you and your loved ones, today and always!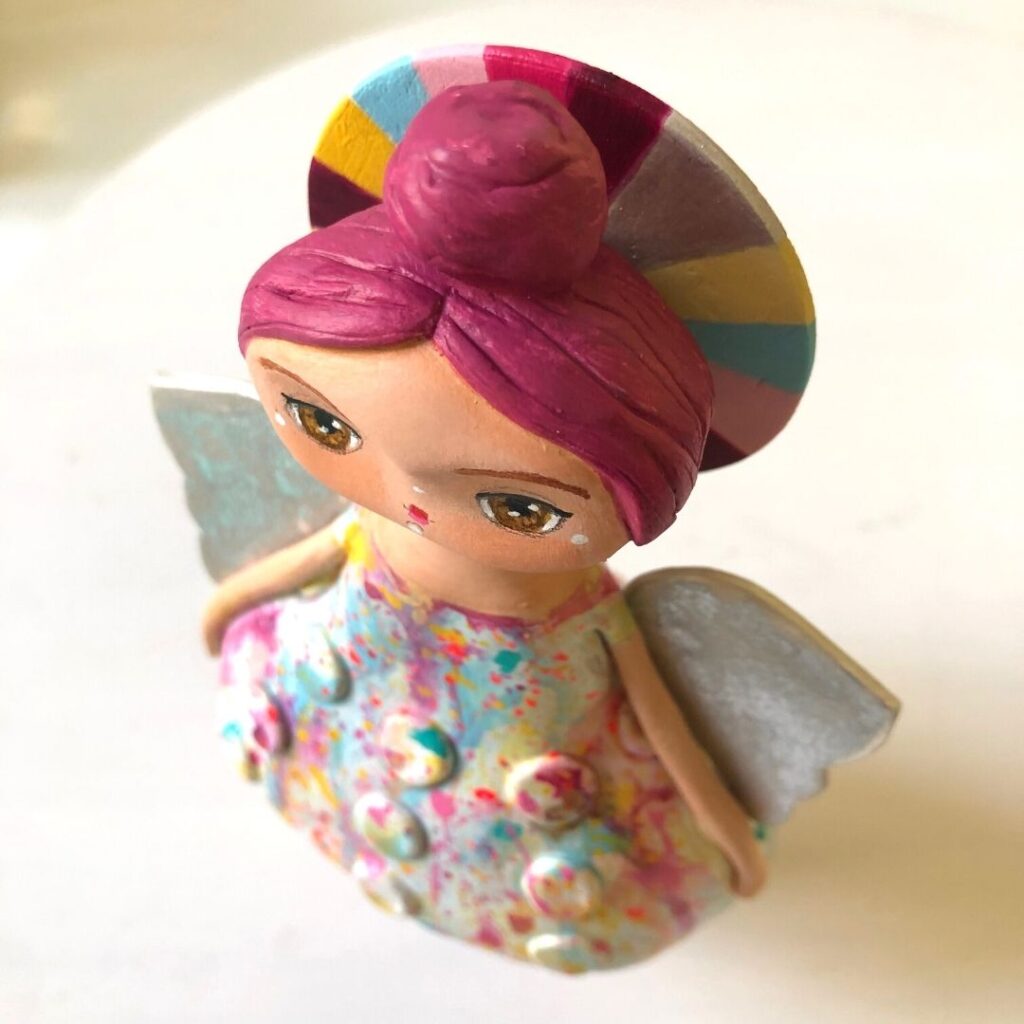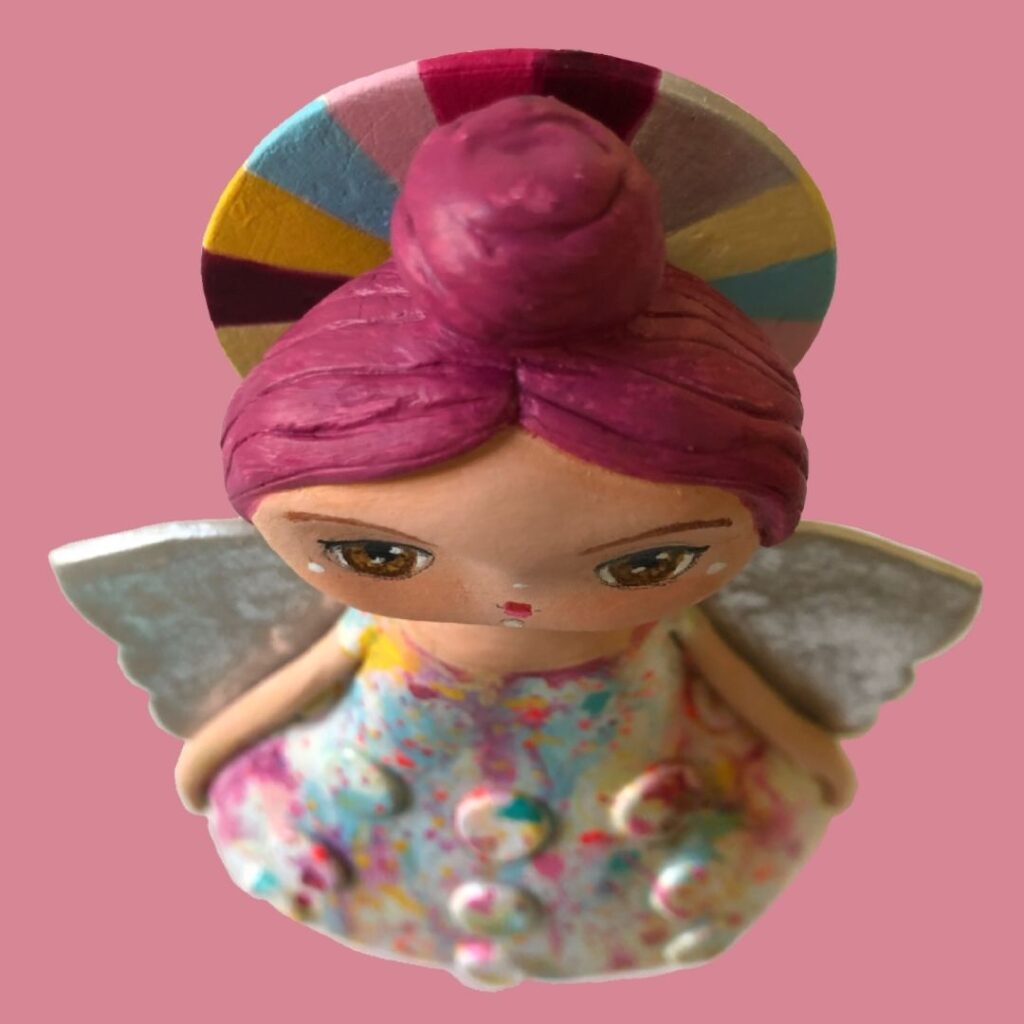 The lovely lady that commissioned this angel asked for a more modern take. To be honest I found that quite challenging and worked on many designs before I started sculpting her. But even when I started I was still rather unsure. Especially when it was time to add colour, I tried several hair and dress patterns but she just didn't click! So in the end I went for a completely abstract and unpredictable pattern which was so much fun to do! And from then on everything just fell into place, her silver angel wings and pie chart halo! I love how she came out and more importantly so did my client! That always makes me so happy!
Before I go, a lovely angel poem I found to add some angel magic to every day of the week!
There's always an Angel
Monday's Angel looks down from above,
Tuesday's Angel will wrap you in love,
Wednesday's Angel is healing and caring,
Thursday's Angel shares the load you are bearing,
Friday's Angel will shoulder your woes,
Saturday's Angel will lift you, when low,
Sunday's Angel will send you affection,
and steer you and point you in your life's direction.
All of your Angels are protective and giving
you reason to cherish the life you are living.
Whenever you need them, whatever the day,
your Angels will be there to show you the way.
– Mary Jac
Filakia, Sophie
If you enjoyed this post, please consider sharing!