Sophie de la Poppy
Happy Sunday lovelies! I hope you are all well! I am super excited today to host another SO SOPHIE birthday surprise! This is Sophie de la Poppy, a milestone birthday gift for a special young lady, inspired by a few of her favourite things, little reminders of home! Poppies and Lefkara lace. 
Sophie de la Poppy wishes Sophie a twenty-onederful birthday and is here to remind all of us to:
Never be afraid to be a poppy in a field of daffodils.
– Michaela DePrince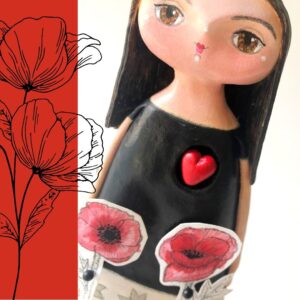 Though You Are Grown
by Cynthia A. Sieving
I remember years ago,
you were so little then.
Sometimes,
I can't help but wish,
that you were small again.
I've cried when you've faced heartaches,
and saw, that as you grew,
nothing broke your Spirit,
instead it strengthened you.
I'm filled with mixed emotions,
as I hold back all the tears
and, with much pride remember,
back so many years.
When I first held you in my arms,
if only I'd have known,
the years would feel like moments,
after you had grown.
You aren't a child,
though in my eyes,
I guess you'll always be,
that baby girl who changed my life,
and means the world to me.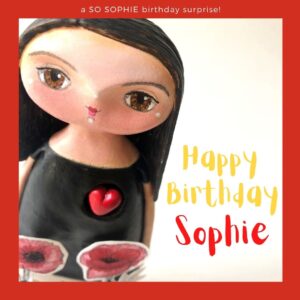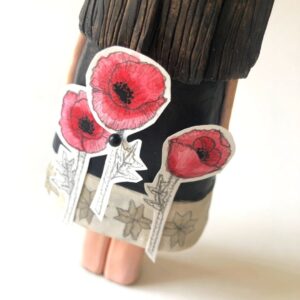 Happy Birthday lovely Sophie and thank you dear Jo for entrusting me to create such a special gift!
Filakia, Sophie
#inspiredby #birthdaysurprise #happybirthday #21stbirthday #poppy #lefkaritika #customartdoll #OOAKartdoll #artdoll #claydoll #sculpture #sosophieartdoll #loveartandbeyond #artistsofinstagram #dollartistsofinstagram
If you enjoyed this post, please consider sharing!