SO SOPHIE Paper Doll Halloween Edition
Posted on
October 26, 2020
Boo! Hello my lovelies! I hope you are all well! It's almost Halloween and since it's rather unlikely that there will be any trick-or-treating this year I thought it would be fun to to create a SO SOPHIE Paper Doll Halloween edition just for you! There's a cute skeleton ensemble, a bat girl and a friendly witch costume waiting for you to dress up your SO SOPHIE paper doll. I simply can't wait to see your paper dolls all dressed up!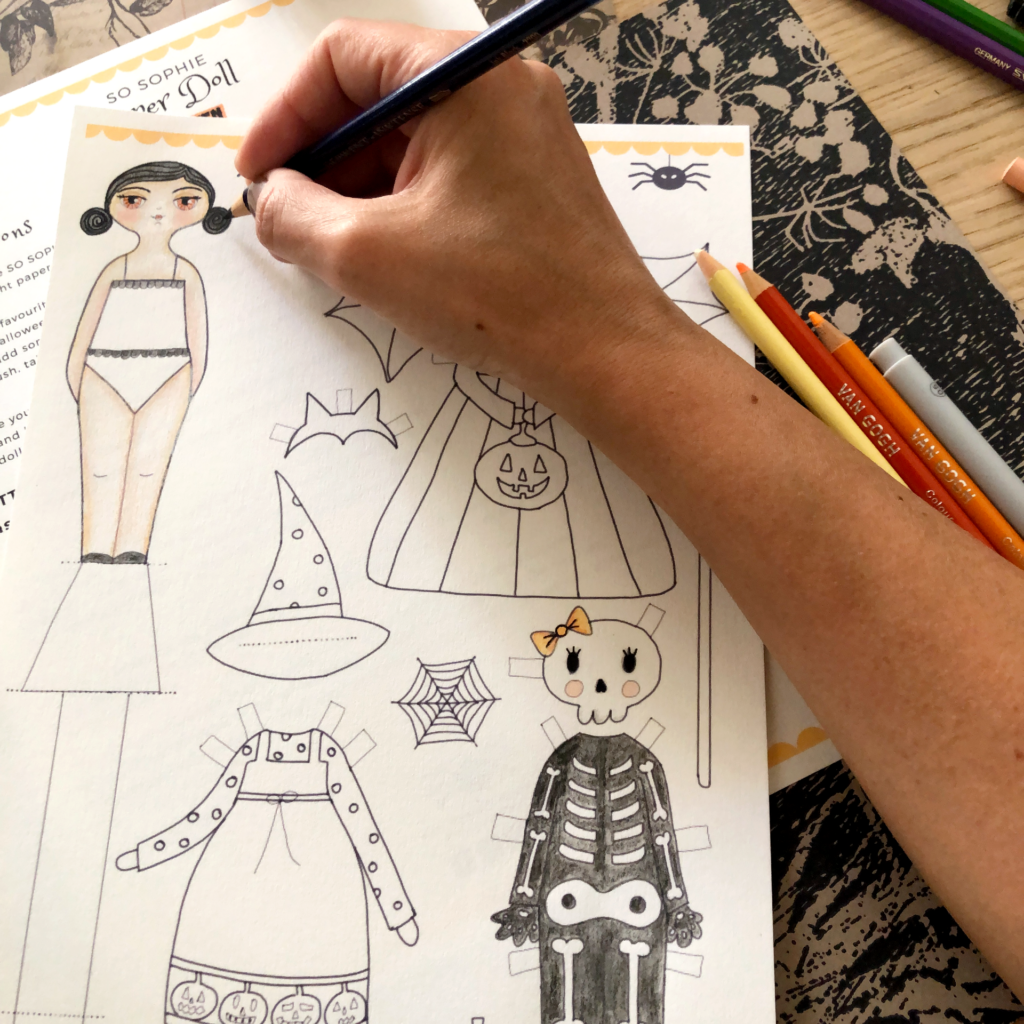 And it's ready and waiting! Just click on the link below!
SO SOPHIE Paper Doll Halloween Edition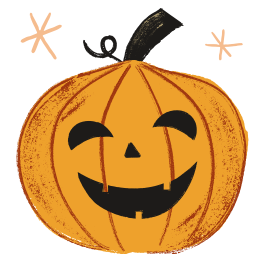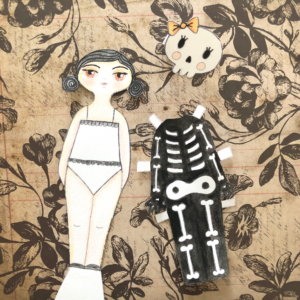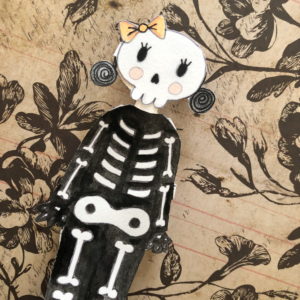 Print the SO SOPHIE Paper Doll Halloween page on A4 paper (preferably on thin card if you have some available at home) and read the instructions carefully, gather your supplies (colour pencils, markers, crayons) and start colouring! But take your time, we're not in a rush. Just enjoy the process. 
I don't know about you but I love to colour in! It reminds me so much when I was a child. So why not join in with your children and use it as an opportunity to spend some more quality time together. In fact, I'm sure your children will have a tip or two about colouring!

I would be delighted if you share your paper dolls on Facebook or Instagram. If you tag me (@sophieadamou for Facebook and @loveartandbeyond on Instagram) and use the hashtag #SOSOPHIEpaperdollclub I will be able to see your dolls and we will all be able to see each other's! Let's show everyone how we can be cute and spooky at the same time!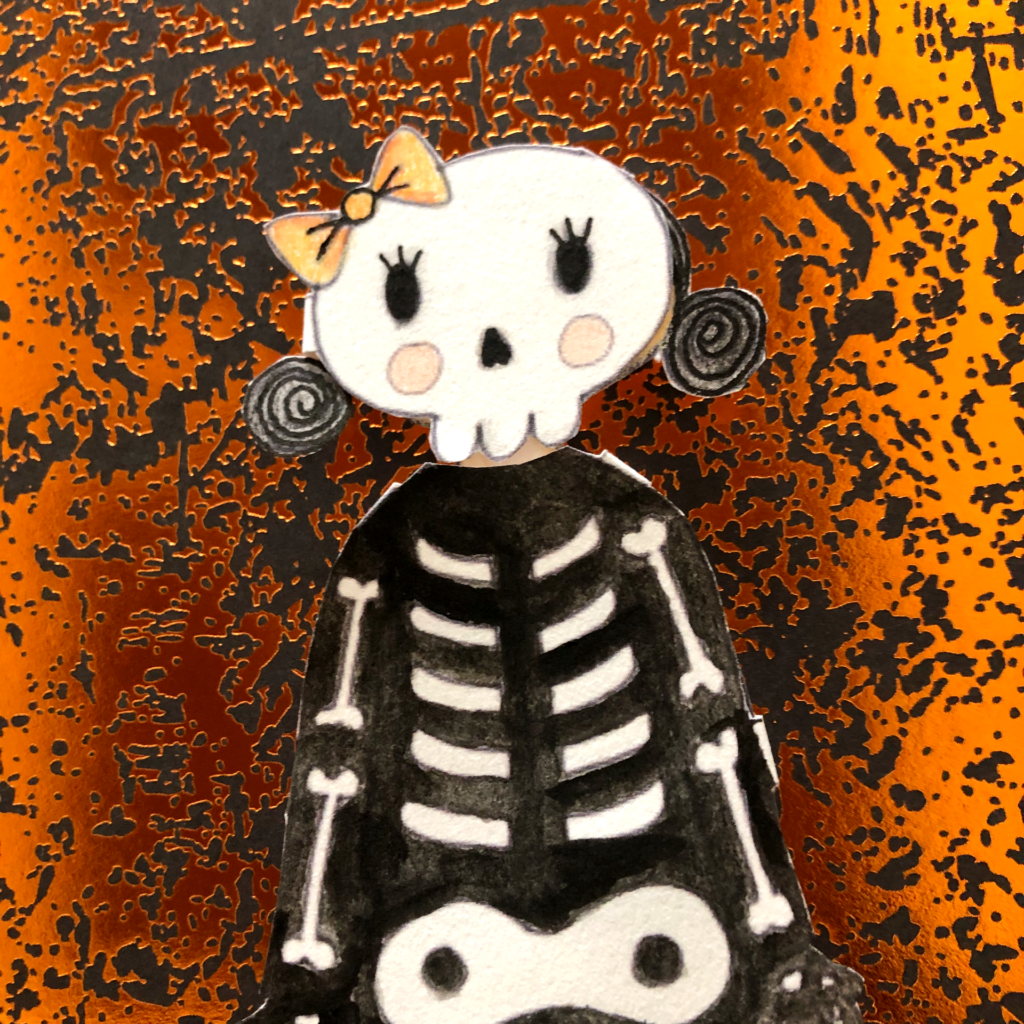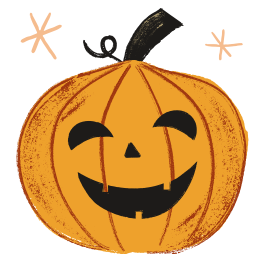 So what are you waiting for, just click on the link below and follow the instructions!
If you dare! Muahahahaha!
SO SOPHIE Paper Doll Halloween Edition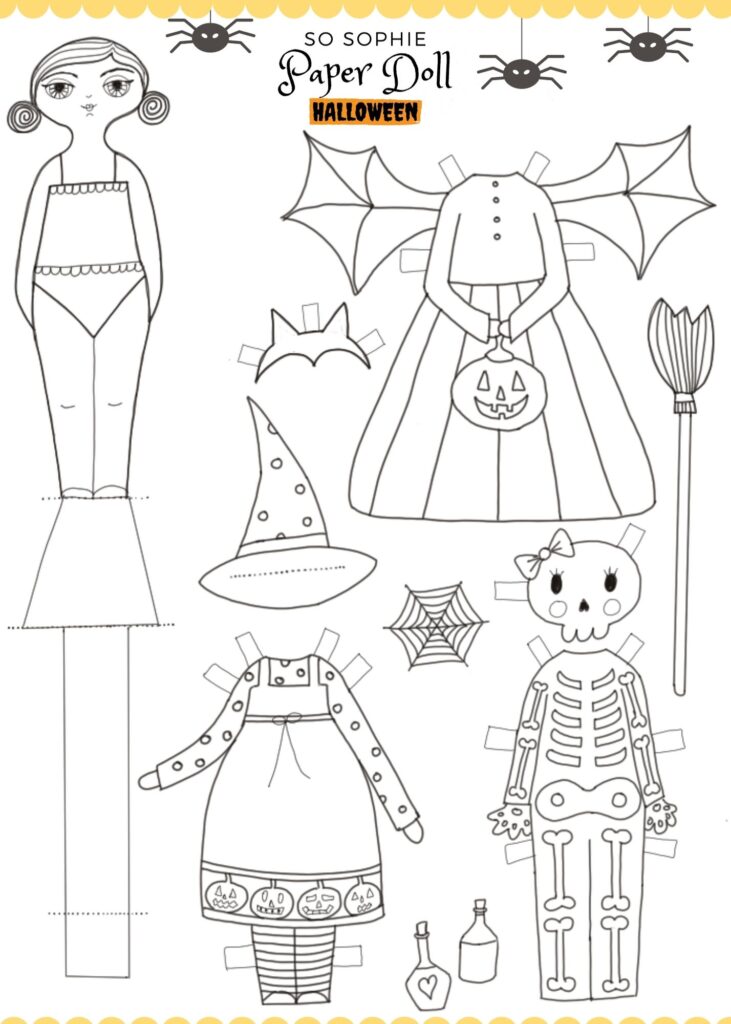 Filakia, Sophie
P.S. Make sure you follow me on Instagram to see how I dress up my paper doll with her other Halloween outfits!
If you know someone who might enjoy this post, please consider sharing!