Marie Antoinette
Posted on
September 3, 2021
Frilly dresses, powdered hair piled up high, frivolous spending and outrageous behaviour! Marie Antoinette has made the news for this for centuries! Yet underneath all of this, if you look hard enough, you will find another side of Marie Antoinette, someone with a tender young heart who was compassionate and kind-hearted with those close to her.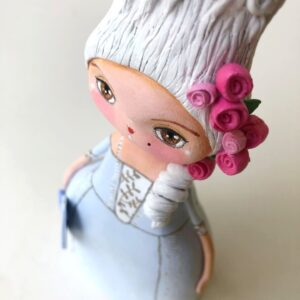 "

Paradoxically, for somebody who became infamous for supposedly being frivolous and overly committed to luxurious excess, she was actually all about dressing down. Together with her seamstress, Marie Antoinette designed a simple 'little white dress'—a garment that shocked people with its casualness because when she wore it, she didn't look like a queen!
– Caroline Weber, author of Queen of Fashion: What Marie Antoinette Wore to the Revolution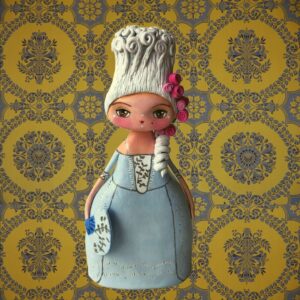 The quote, "Let them eat cake," attributed to Marie-Antoinette, is in fact listed as one of the most famous legendary misquotations!
There are always many sides to a 'story', so let's always be kind!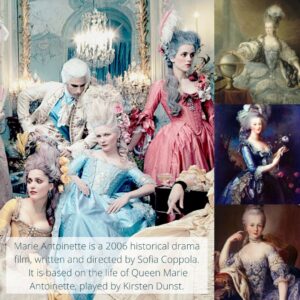 When I was asked to create this art doll I knew I had to see the 2006 film
Marie Antoinette
with Kirsten Dunst again to get inspired. What I loved most about the film, aside from the costumes, of course, were the hints of 'now', for example,
hit songs
or dialogue you might expect to hear today rather than 'then'! These contemporary references are Sofia Copola's (director) way of highlighting that no one ever lives as 'then'. We all live 'now'.
My favourite part of creating her? It has to be the hair! And her beauty spot! And of course editing her photo and placing her in Versailles where she belongs!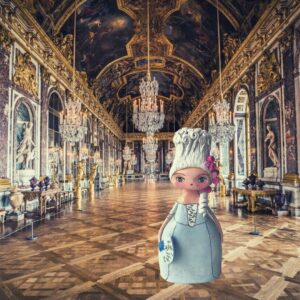 Have a lovely weekend!
Filakia Sophie
#inspiredby #marieantoinette #marieantoinettestyle #marieantoinettemovie #fashionicon #versaillespalace #costume #custommade #artdoll #OOAKartdoll #bekind #claydoll #loveartandbeyond #sosophieartdoll #cyprusart #cyprusartist
If you enjoyed this post, please consider sharing!