Anna Klimt
Posted on
January 25, 2022
Hello my lovelies! I hope you are all well. I know, it has been a while since I last posted. But today, I want to introduce one of my most recent art doll commissions, Anna Klimt. Anna is inspired by Gustav Klimt's painting The Three Ages of Woman (1905), an allegorical painting that symbolises the passage of time by depicting the strength and vulnerability of womanhood.
The young, sleeping mother with fair skin and rosy cheeks appears serene and blissful holding her innocent infant babe with tenderness and intimacy. This is often the part of the painting that is offered as prints. The young and beautiful part! Yet, a little separate and disjointed from the young mother and her babe is an older woman. Looking the other way she is hiding her face, almost as if ashamed. Maybe her body does look tired and aged but that is simply evidence of experiences gained, struggles and triumphs, losses and loves, a life well-lived.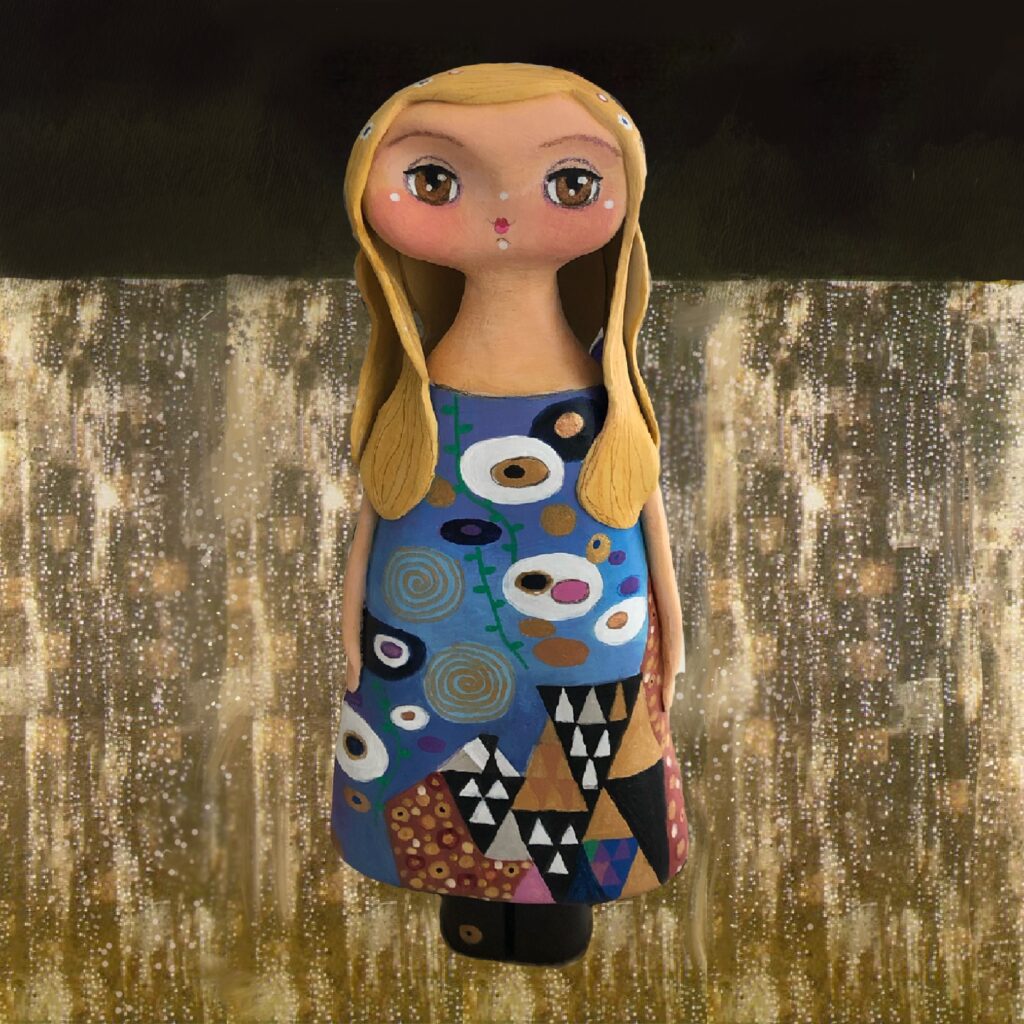 Anna, named after Gustav Klimt's mother, shares one of her favourite quotes with us:
"

For age is opportunity no less than youth itself, though in another dress. And as the evening twilight fades away, The sky is filled with stars, invisible by day.
-Henry Wadsworth Longfellow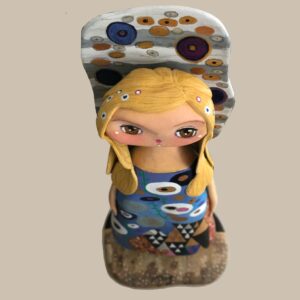 Blessed be all the years that we live on this earth, each one welcome. Each one beautiful because it is part of our journey and our life's course. Be kind, and you will always be beautiful.
P.P.S. If you love Anna please check out
Mila
, also inspired by Gustav Klimt's art.
#inspiredby #klimt #gustavklimt #artdoll #OOAKartdoll #sculpture #youngandbeautiful
If you enjoyed this post, please consider sharing!