Happy Lipstick Day!
Happy Lipstick Day everyone! Here is Natasa Kireina! One of her favourite times of the day is when she is in her dressing gown and putting on her make-up. It has in fact become a ritual for her and a way of claiming some 'me-time'. By applying her makeup mindfully, this daily practice has become a way to focus and quiet her mind from the million and one thoughts that fill it, even if it is for just 10 minutes. You might even go so far as to say that she's meditating without even realising it.
"

Pour yourself a drink, put on some lipstick, and pull yourself together.
 –Elizabeth Taylor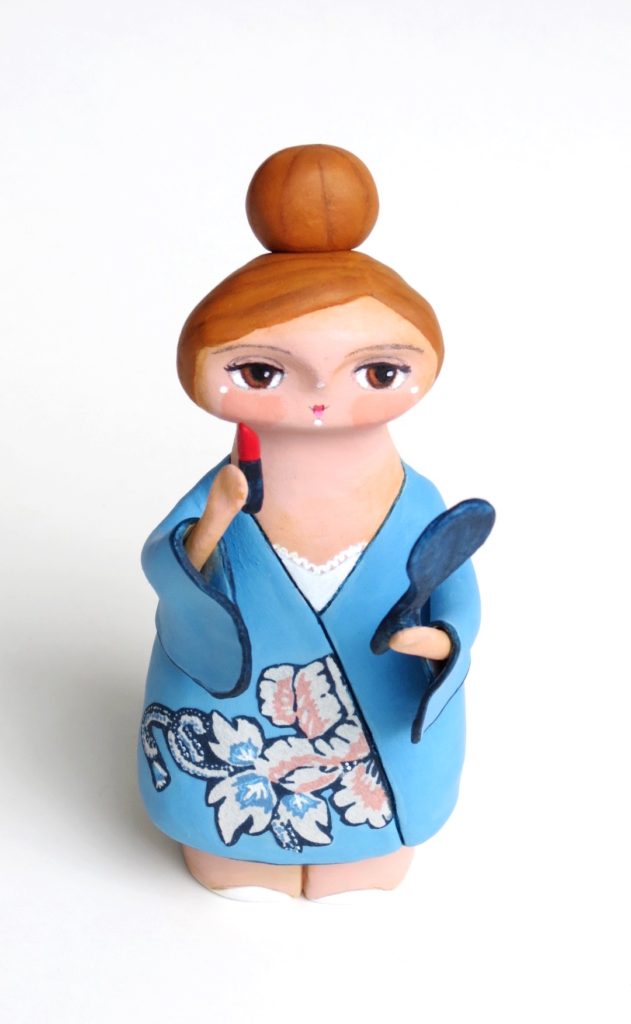 The final touch is always lipstick! It's like when she puts her lipstick on she is ready to face the day with confidence and style!
Lipstick is of course nothing new. In ancient Egypt Cleopatra was well known for her love of makeup, a look that is deemed as iconic today, with the defined eye and the red lipstick! Lipstick in ancient times had a more paint like consistency made typically by blending ochre, a natural clay earth pigment, with animal fat or vegetable oil! To get her perfect shade of red, Cleopatra was known to add some crushed beetles into the mix! Some of these lipstick concoctions were highly toxic since they were often mixed with dyes extracted from iodine and bromine mannite, and could lead to seizures, psychosis and even death! It's highly likely that the phrase 'kiss of death' derives from.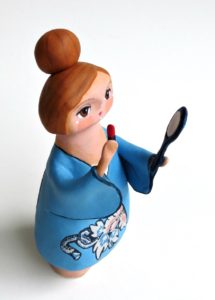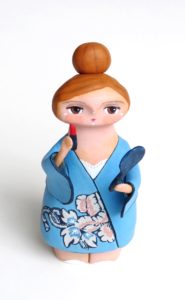 I found some interesting facts about this little stick of colour and it seems to be responsible for quite a few controversies!
💄In 1770 it was banned by the British Parliament calling it a devilish attempt to trick men into marriage! Some people even associated with witchcraft! 
💄Queen Victoria considered makeup hugely impolite!
💄Suffragettes wore red lipstick to shock men during the women's campaign for the vote and it consequently became a symbol of freedom! In the 1970s, on the other hand, feminists protested by not wearing lipstick!
💄And believe or not, Winston Churchill believed that lipstick was such a morale booster that he refused to limit its production during WWII when so many other cosmetics were being rationed!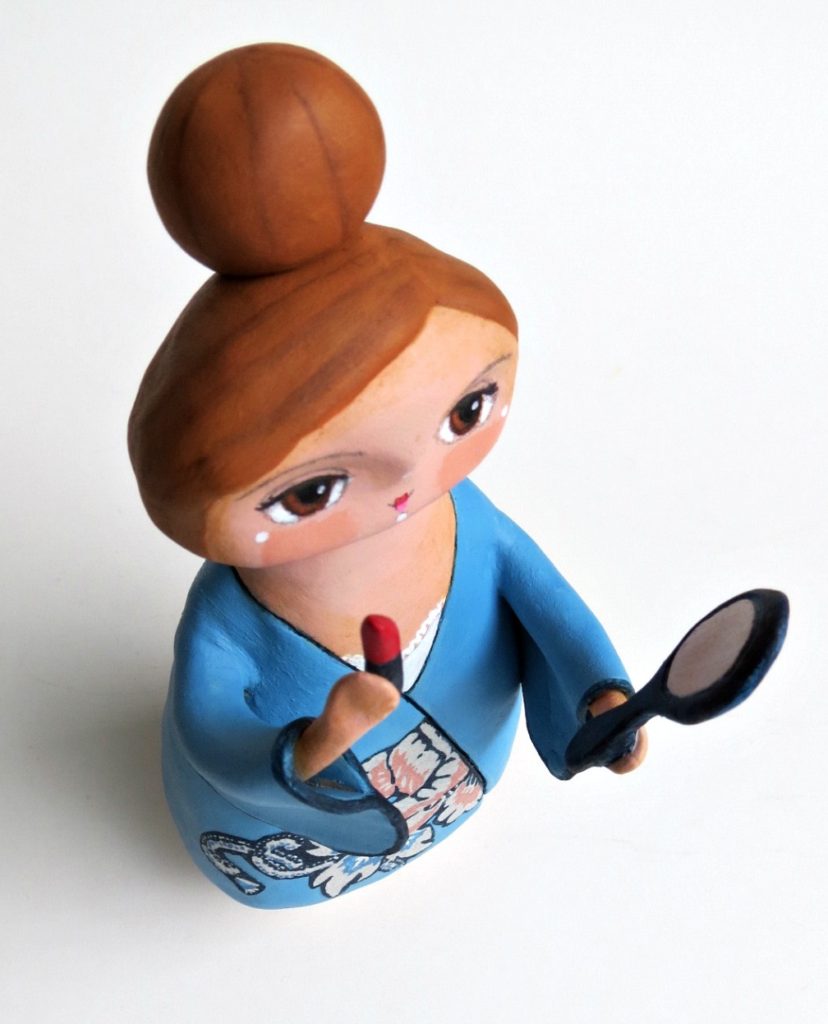 "

For some, a lipstick is just a lipstick. But for others, it's a source of strength, creativity, and expression.
– Lydia Pang
Well, I'm off to put on some lipstick then. I rarely do, but today has to be the day right?! Join me and remember that lipstick may catch someone's attention but it's your smile that will win them over!
Filakia, Sophie
P.S. And why Kireina? Kireina means beautiful in Japanese! So Natasa Beautiful, inside and out! Natasa Kireina, a little gift from a special lady to herself to add some whimsy to her dressing table!
#lipstickday #makeup #beauty #lipstick #makeupartist #smile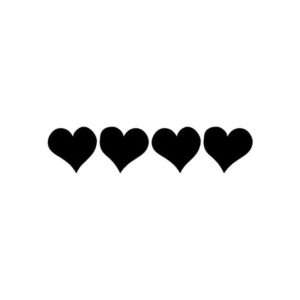 If you enjoyed this post, please consider sharing!