Faye the Garden Fairy
Posted on
November 8, 2018
Hello everyone! I hope you are all well. I am happy to say that the weather here in Cyprus has finally cooled down and we have even had a spot of rain. Everything in the garden seems to be greener and happier. It's as if the plants are sighing with relief … that's when the garden is at its best and I like to look out for fairies!
Now lovely Faye is a very special garden fairy. She shows up like a rainbow during a storm and brings acts of kindness on her magical wings and, sometimes, a bit of cheeky mischief too!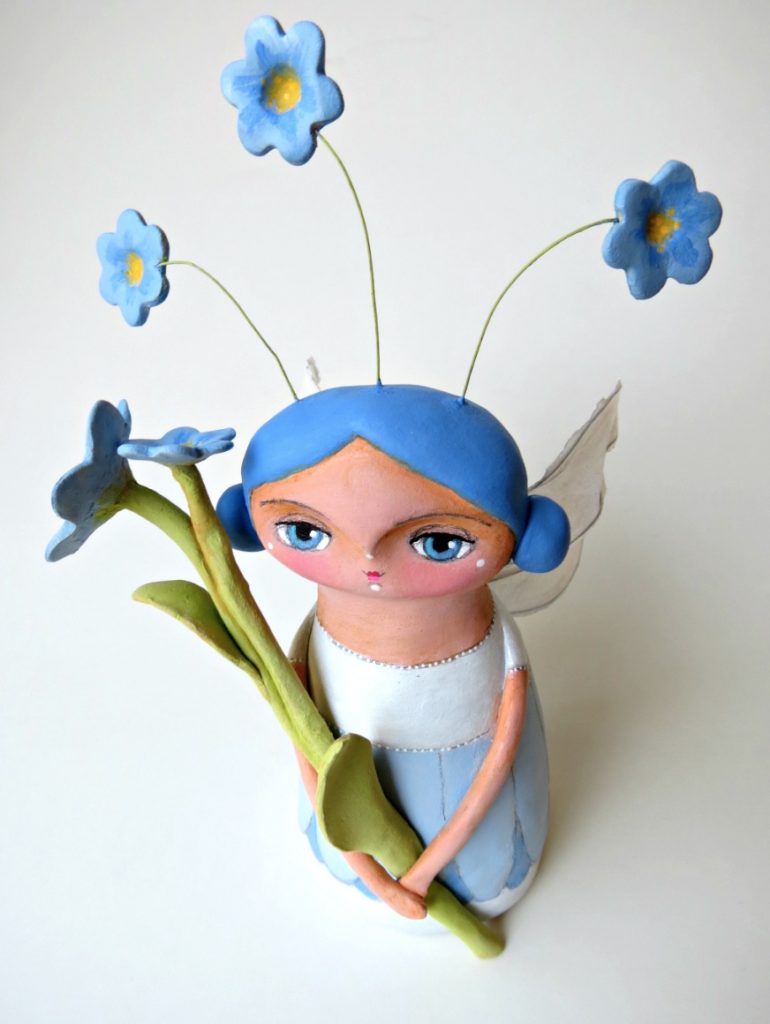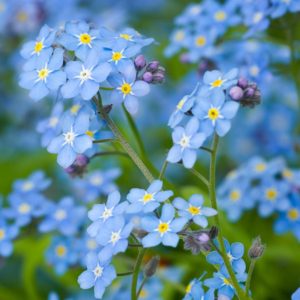 She delights in finding forget-me-nots, her favourite flower. She loves the blues and purples and the dash of yellow and white. Just as the flowers' fragrance fills the surroundings when the sun goes down, making the evenings and nights all the more lovely and magical, Faye too loves to sprinkle her fairy dust everywhere, letting us know she was there …
While making Faye I remembered all the fairies I have come to know as a child who loved fairy tales. The first that came to mind was, of course, the Fairy Godmother from Cinderella. I loved, well actually still do love, the way she comes to save the day and with a tap of her wand transforms a pumpkin into a carriage, mice into horses, gives Cinderella a full make-over and then sends her off to the ball!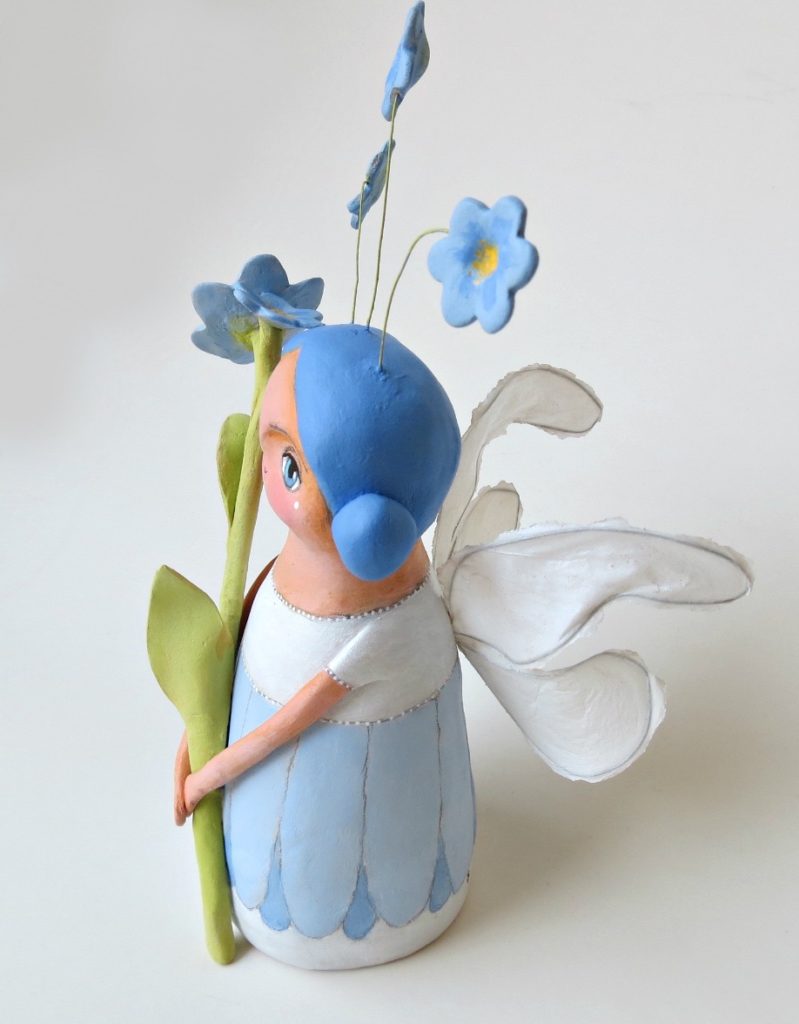 Then there's the Blue Fairy from Pinocchio who grants him his wish to become a real boy. And then naughty, little Tinker Bell from Peter Pan. And who doesn't remember the Wicked Fairy in Sleeping Beauty or the most expensive one of all, the Tooth Fairy.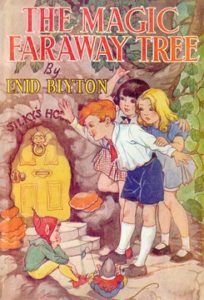 But my personal favourite has to be Silky from the Faraway Tree. If you grew up reading Enid Blyton story books then I am sure you'll be as excited as I am when you recall this special little fairy. Oh how I remember reading about the 3 children who had many adventures in the Enchanted Wood and the Faraway Tree; a tree inhabited by many curious characters like Moonface and Dame Washalot! And all the different lands they got to visit right at the top of that magic tree. I remember how Silky the fairy was the children's friend and always helped them get out of trouble.
I loved making Faye. To make her fairy wings I used a technique I learnt from Kelly Rae Robert's book Taking Flight which involved using wire, tissue paper and gel medium. I also added some glitter to the  wings for an extra bit of sparkle and used a pearlescent white paint on her dress to add some shimmer.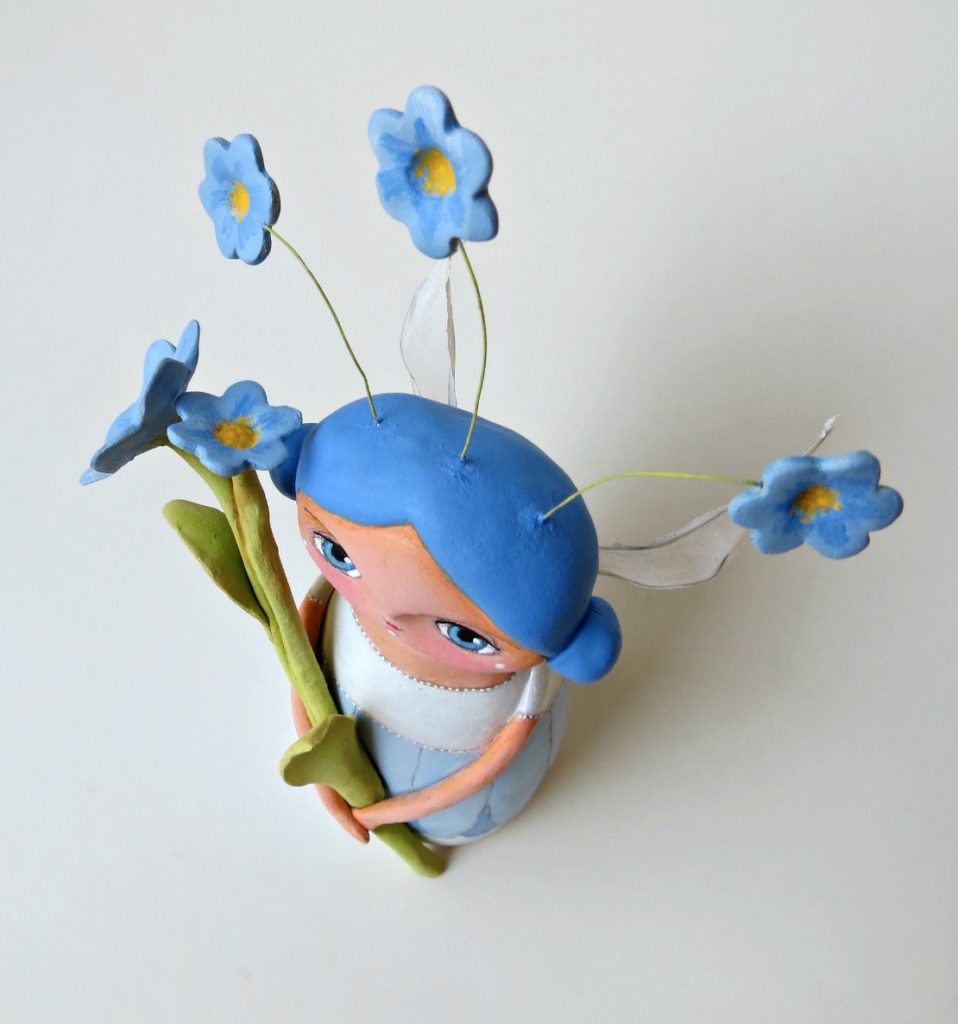 "

To me in my childhood, elves and fairies of all sorts were very real things, and my dolls were as really children as I was myself a child.
– Annie Besant
I still am a child at heart!
Filakia, Sophie