A SO SOPHIE Birthday Surprise
Hello lovelies! I hope you are all well! Today I am super excited as I have the honour to host a SO SOPHIE birthday surprise! Iro, inspired by the art of the amazing Yayoi Kusama, is a birthday gift from one friend to another! We thought it might be nice to present her today digitally, on her birthday, at least until the time comes for the two friends to meet again in person! True friends might not be there twenty-four seven, but when they unite it's like they've never been apart!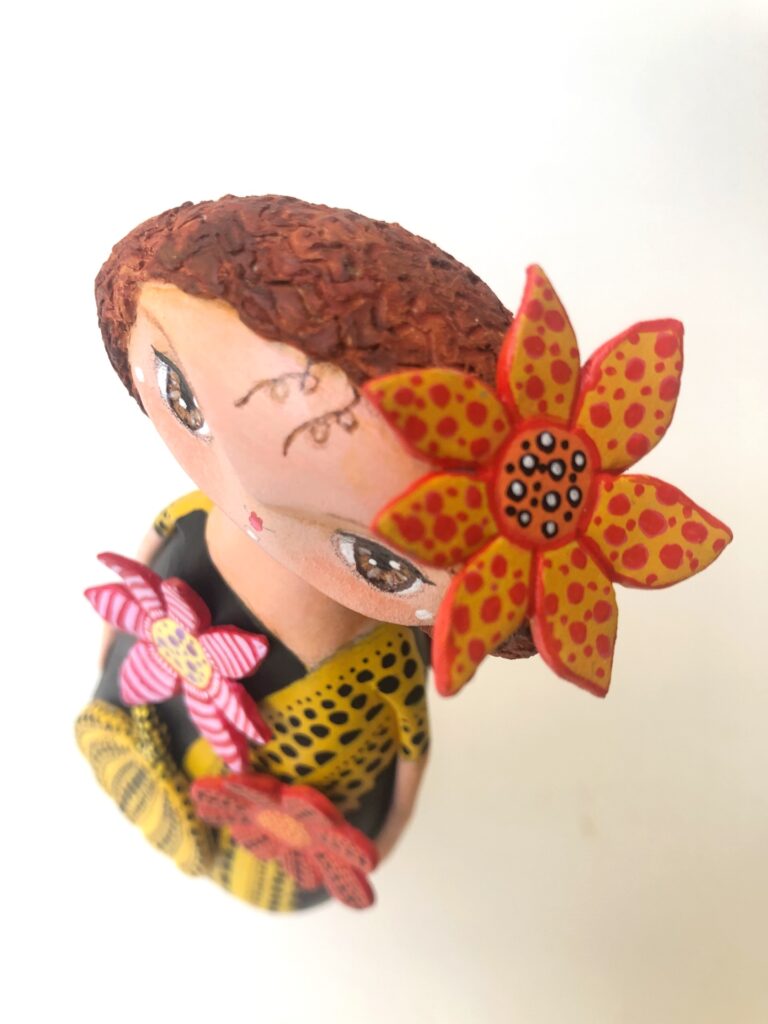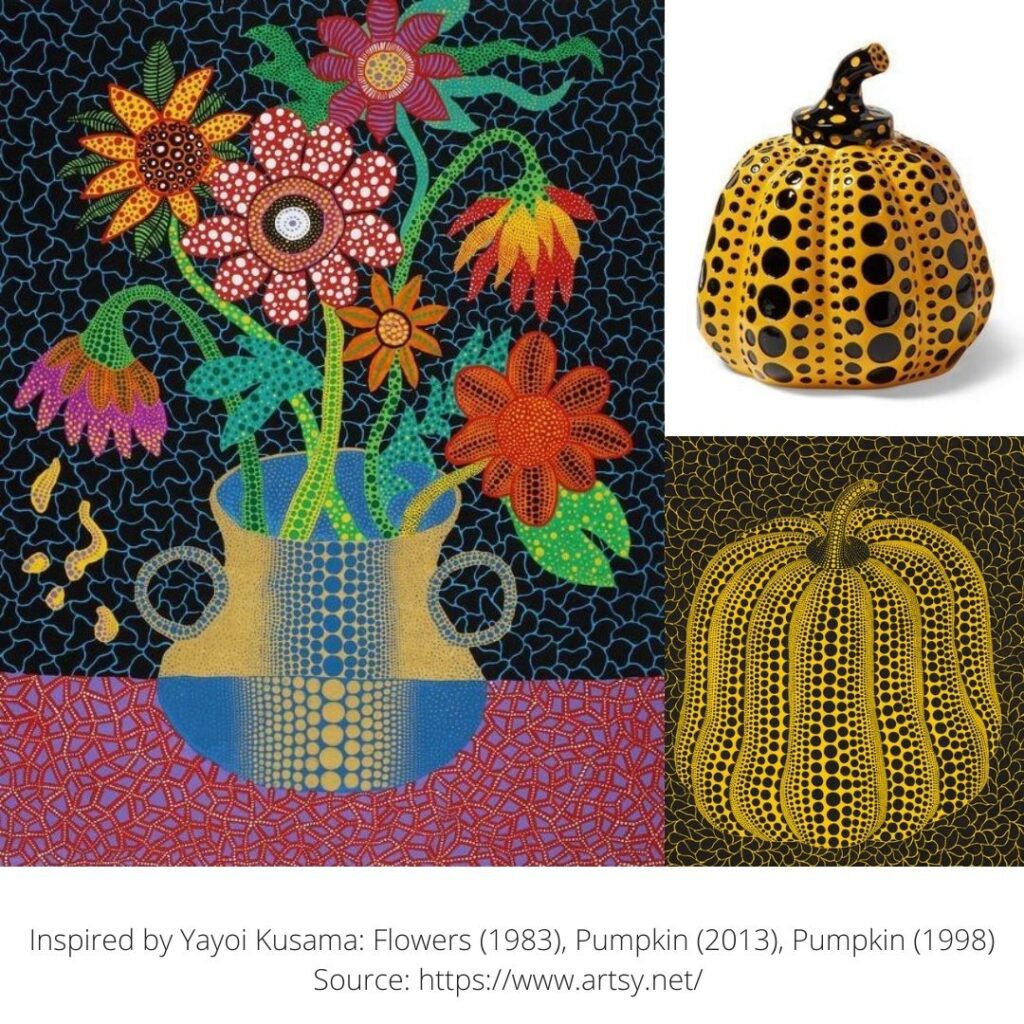 Inspired by Kusama's magical world of dots, flowers and pumpkins, Iro is infused with love and symbolism. The pumpkin is a representation of our lives as a whole, where each pumpkin seed is an opportunity available to us in this life. And even though this past year has been challenging and bizarre, to say the least, it is still literally filled with blessings waiting to be granted. Seeds of hope.
But it is the pumpkin vine that symbolises friendship and connection. The pumpkin receives water and nutrients from the ground through the vine, and is a connection to the earth from which it grows.
Similar to the pumpkin, we gain our social and spiritual 'nutrients' through the 'vine' of friendship. Making connections with other people is how we grow as individuals and find deeper meaning in our lives. We are a social species and without strong connections to others we begin to shrivel up and lose our connection to the world we live in.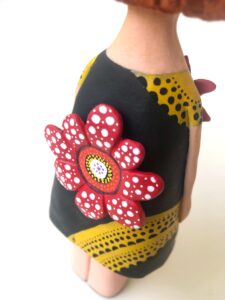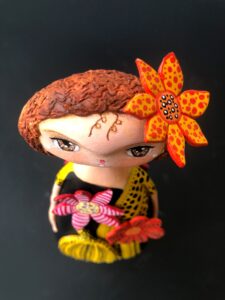 "

Friendships are the family we make – not the one we inherit. I've always been someone to whom friendship, elective affinities, is as important as family.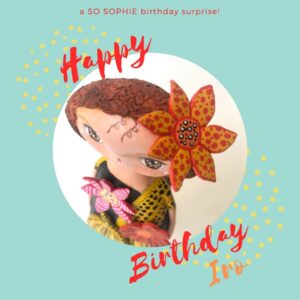 So Happy Birthday lovely Iro and thank you dear Frosso for entrusting me with such a special gift!
Filakia, Sophie
P.S. You might also enjoy this Yayoi Kusama inspired art doll too!
If you enjoyed this post, please consider sharing!