Little Dolls of Art and Takashi Murakami
Posted on
February 7, 2020
Hello lovelies! Hope you are all well! Today I bring to you Emika! The cue given to me for this art doll?A housewarming gift for a modern home. And that it would be nice for her to be inspired by the work of a contemporary artist. What immediately came to mind was a colourful art doll with flowers, since flowers or plants are often given as a housewarming gift AND I had just the artist in mind! Someone who has been on my wish list to add to my little dolls of art series for a long time: Takashi Murakami.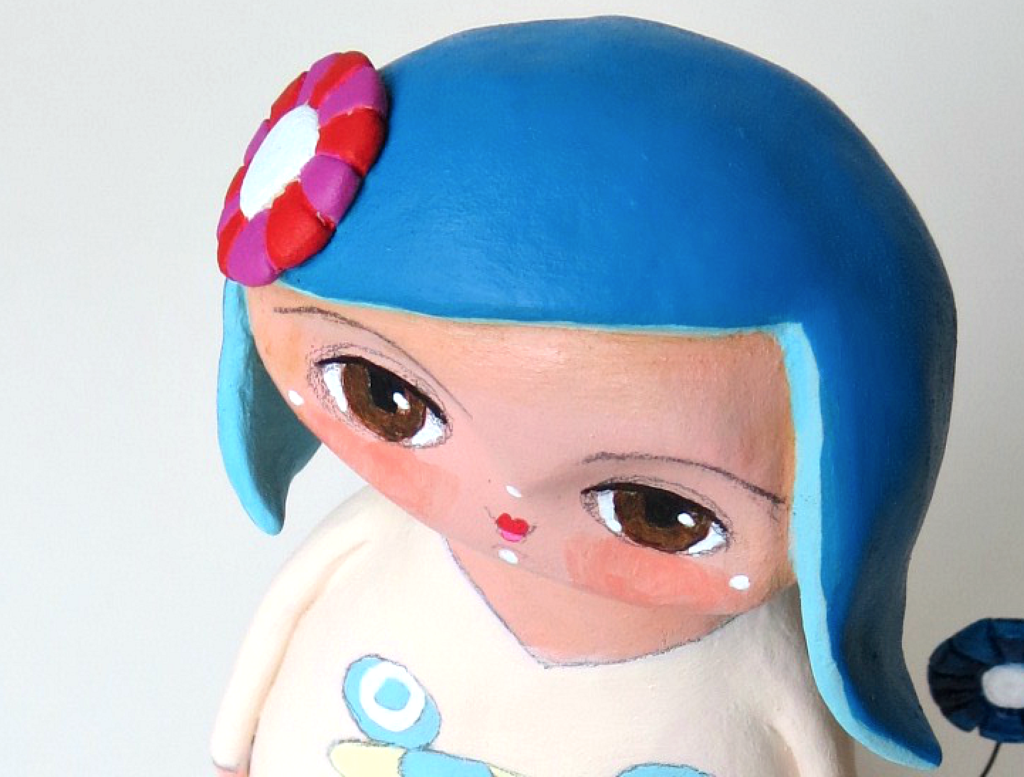 Takashi Murakami is a Japanese contemporary artist, born February 1 1962. His work incorporates bold and vibrant colours, shapes and imagery inspired by pop culture, he is often referred to as 'the Warhol of Japan', but also traditional Japanese art. What he is most famous for, however, is blurring the lines between fine art, like painting and sculpture, and commercial art, like animation, fashion and merchandise.
"(Murakami) built up a unique interpretation of Pop Art (that) belonged to him and his socio-cultural background of Japan. In the mid-1990s, he emerged to the international Artworld through integrating his paintings and sculptures with Japanese popular culture elements extracted from anime and manga, creating images and figures of exaggerated pop culture characters that genuinely reflects Japanese 'otaku' spirit, and 'questions' the future of Japanese popular culture."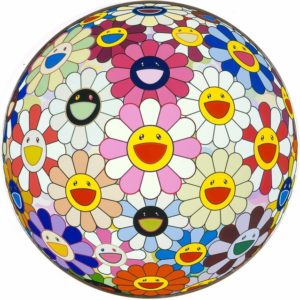 His instantly recognisable, iconic style has led to many famous collaborations, for example, Takashi Murakami x Louis Vuitton, Takashi Murakami x Google, Takashi Murakami con Pharrell Williams x Art Basel, Takashi Murakami x Vans. One of his latest collaborations is with music artist Billy Eilish and the creation of her animated video clip for  'you should see me wearing a crown'. They even appeared together at the AdobeMAX 2019 conference as keynote speakers to discuss their unlikely creative collaboration!
At first glance his art is all about vibrant, manga inspired playful images. And a lot of recurring motifs like smiling flowers and mushrooms and anime type characters. But, when you look closer at some of the details, you might spot a mutated eyeball or spikey fangs or skulls. So there's a darker and more sinister side to his art too. But we won't get into that now! Actually, the linked video clip demonstrates it perfectly!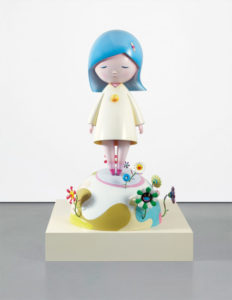 Jellyfish Eyes – Saki (2004) (133.4 x 77.5 x 98.7 cm that's big!)
Emika embodies the happy, whimsical and quirky side of his art! She's here to brighten your day and bring a smile to your face! I really had fun creating her. I love her two toned hair and the flowers of course. Obviously, Murakami's sculptures are huge in comparison! So I also enjoyed making her base which helped give her a tiny bit of additional height! Emika or 咲雅 is a Japanese name meaning bloom (咲) and grace (雅)!
"

Wherever life plants you, bloom with grace!
That is a beautiful quote that really inspires me to keep positive. Every single one of us is struggling with a battle of some sort. We might chose to share it, we might not. All we can do is do the best we can and try not to use what's 'going on' as an excuse. We can be more respectful and gentle with others when we realise that they have their own battles too! So whatever life plants us, let's bloom with grace!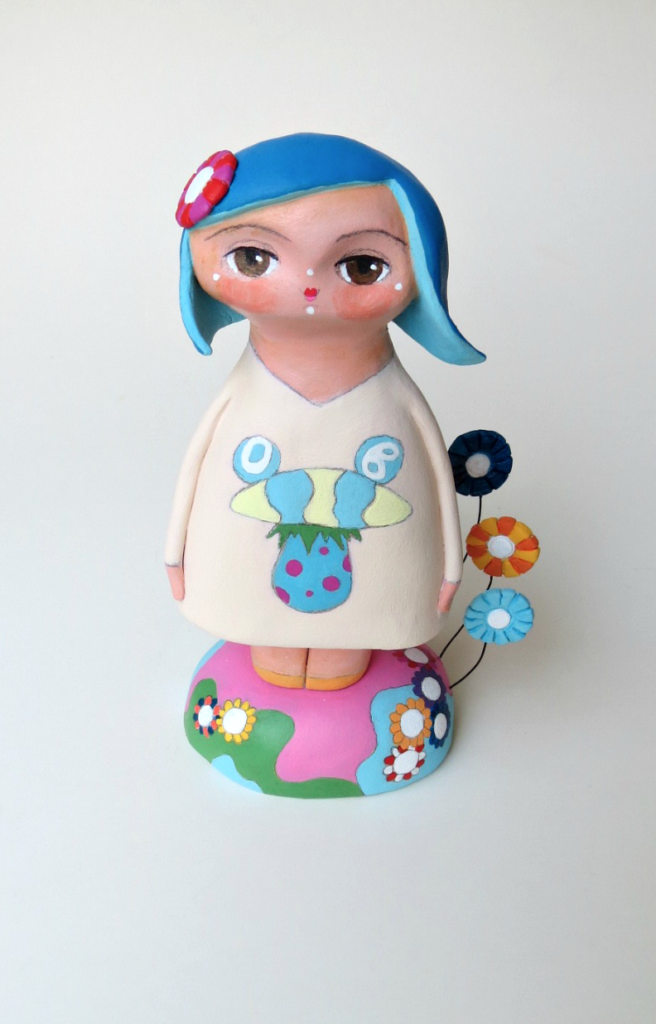 Have a wonderful weekend!
Filakia, Sophie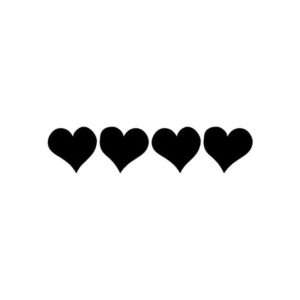 If you enjoyed this post, please consider sharing!