Well Shiver Me Timbers
I am so excited to tell you that one of my art dolls, namely Pietra, has been published in Stampington & Company's Art Doll Quarterly publication! Whoopee!! Art Doll Quarterly is a full-color, 128-page publication available internationally and dedicated to art dolls made from cloth, clay, wood, wire and mixed media. Every issue is full of informative articles and tutorials, creative challenges, doll artist profiles and a large gallery of art dolls. Stampington & Company has the largest number of art and crafting titles in the industry. It's such an honour to be featured alongside so many talented and amazing doll artists from around the world and I am super proud, to say the least.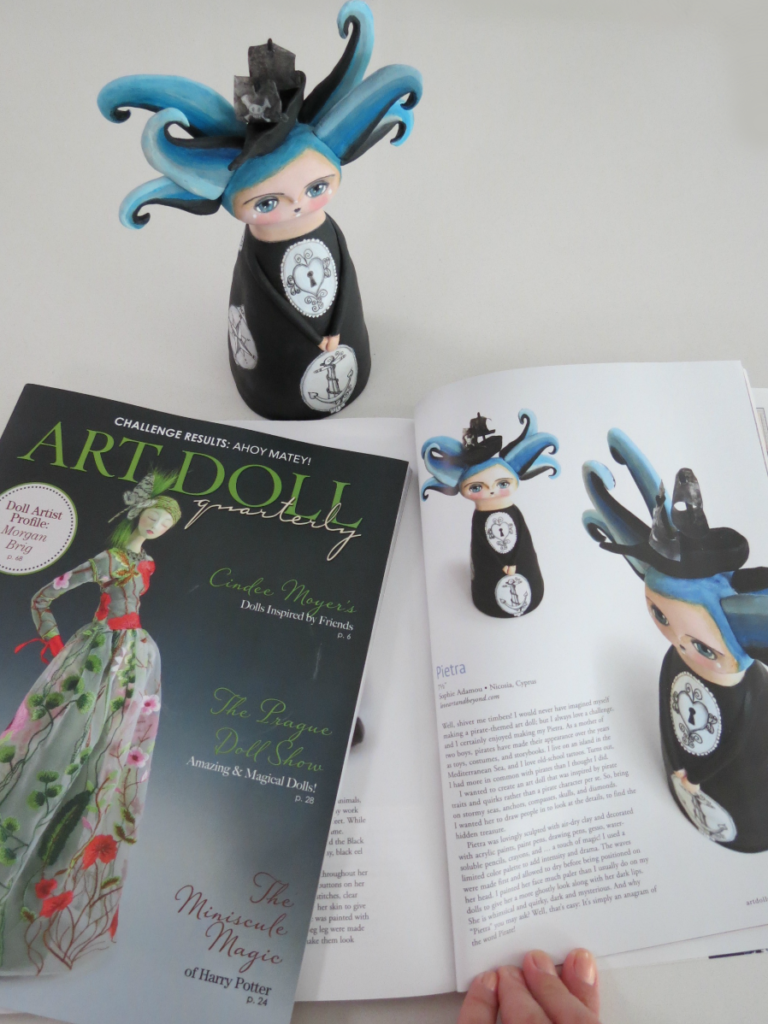 After subscribing and receiving many issues of Art Doll Quarterly and admiring the work of so many doll artists I decided to pluck up the courage and take part in one of the publication's challenges. The challenge I chose was called Ahoy Matey where inspiration needed to be drawn from the world of pirates!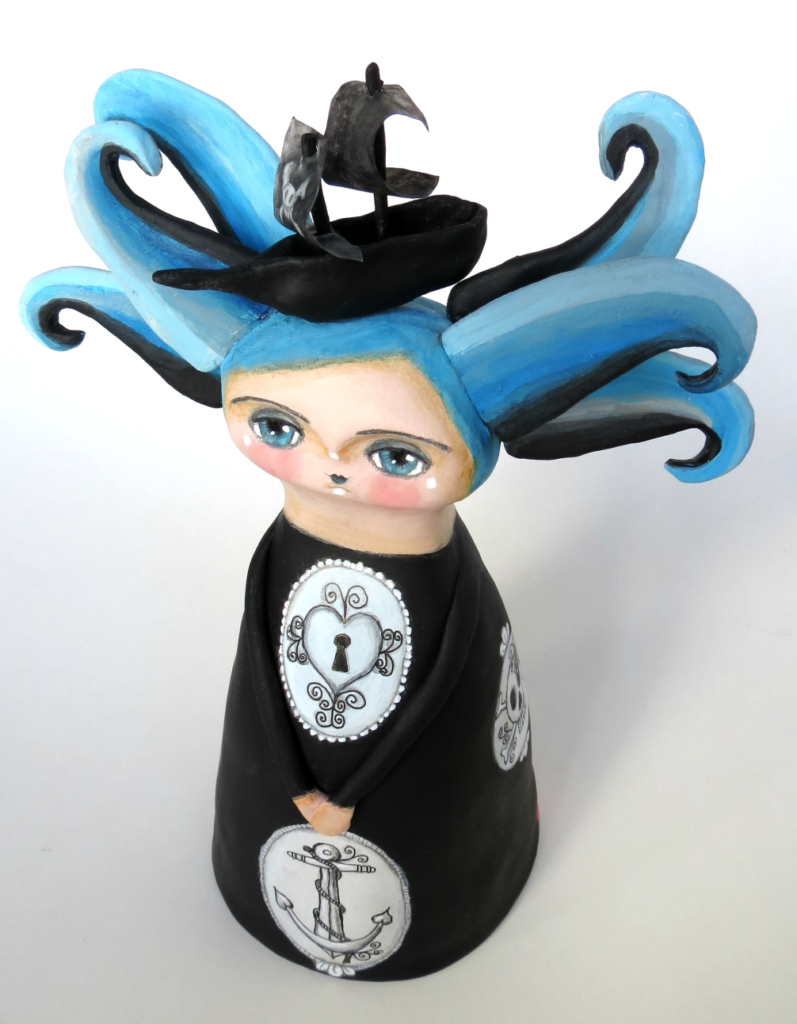 As a mother of 2 boys, pirates have made their appearances over the years as toys, costumes and storybooks. And I live on an island in the Mediterranean sea! And I love old school tattoos! Turns out, I have more in common with pirates than I thought I did.

I decided to create an art doll that was inspired by pirate traits and quirks rather than a pirate character per se. So, bring on stormy seas, anchors, compasses, skulls and diamonds. I wanted her to draw people in and look at the details, to find the hidden treasure.
Pietra was lovingly sculpted with air dry clay and decorated with acrylic paints, paint pens, drawing pens, gesso, water-soluble pencils and crayons and…a touch of magic! I used a  limited colour palate to add intensity and drama. The waves were made first and allowed to dry before being positioned on her head. I painted her face much paler than I usually do to give her a more ghostly look. And dark lips.  Whimsical and quirky, dark and mysterious.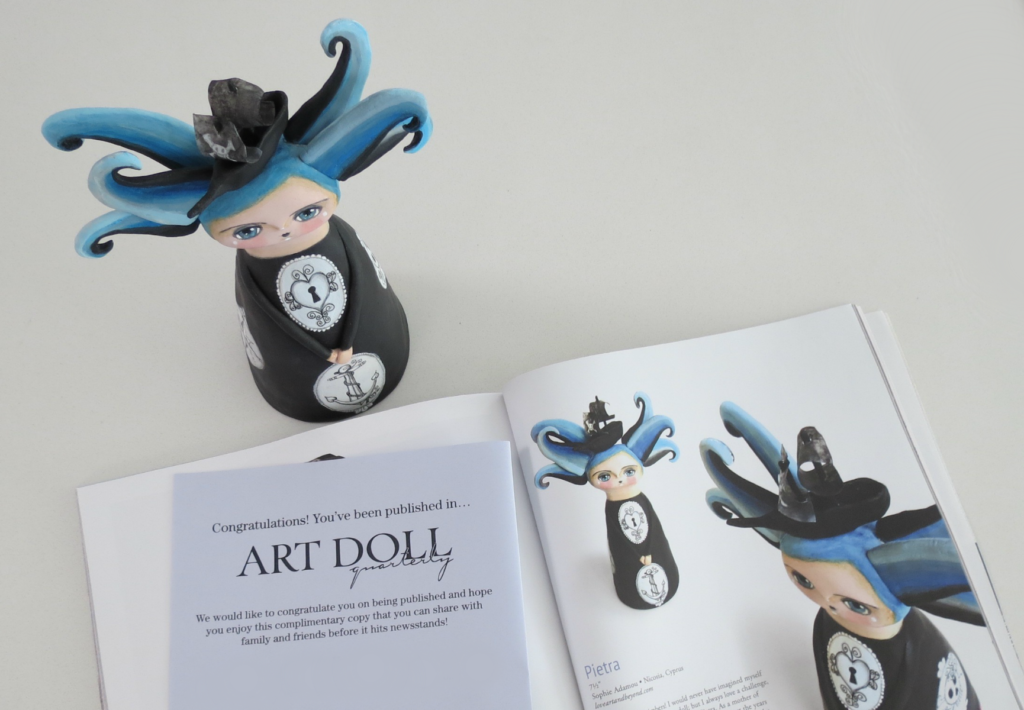 And why Pietra you may ask? Well, that's easy, it's simply an anagram of the word Pirate!
Thank you so much Stampington & Company!
Filakia, Sophie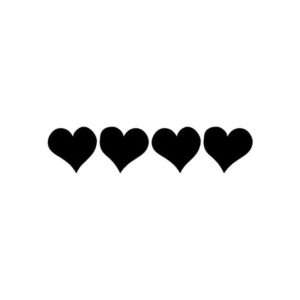 SaveSave
SaveSave
SaveSave
SaveSave
SaveSave
SaveSave
SaveSave
SaveSave
SaveSave
SaveSave
SaveSave
SaveSave
SaveSave
SaveSave
SaveSave
SaveSave
SaveSave
SaveSave
SaveSave
SaveSave