Umbels, Spurs and Peduncles
After being cooped up at home for so long, Turita desperately wanted to find something to study and observe on a daily basis, to keep her preoccupied. So, when she noticed that our Hoya had a bud for the first time, Turita proclaimed herself a botanist! I bought this plant from a garden centre almost a year ago. I discovered it in a corner with lots of random, unhappy plants that actually looked kind of abandoned! But I recognised it as a Hoya and immediately saved it (at the time I was obsessed with watching YouTube videos about indoor plants)! After bringing it home I gave it a good wash and searched Google to identify it exactly. I had just rescued a Hoya carnosa 'Krinkle 8'!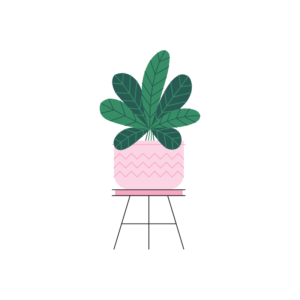 But what are hoya plants, you may be asking. Well according to wikipedia
"Hoya is a genus of 200–300 species of tropical plants in the family Apocynaceae (Dogbane). Most are native to several countries of Asia such as China, India, Thailand, Malaysia, Vietnam, and Indonesia, There is a great diversity of species in the Philippines, and species in Polynesia, New Guinea, and Australia.
Common names for this genus are waxplant, waxvine, waxflower or simply hoya. This genus was named by botanist Robert Brown, in honour of his friend, botanist Thomas Hoy."
To see more Hoyas and find out more, I highly recommend you head on over to my favourite plant gal, Summer Rayne Oakes, and her ultimate hoya care guide or her Hoya Home Tour!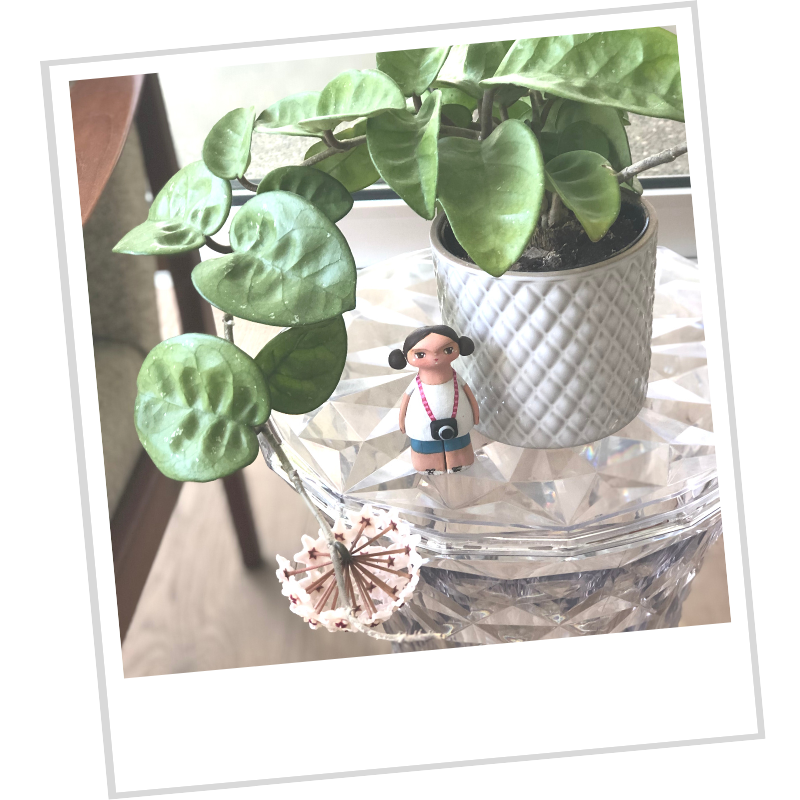 This specific type of Hoya carnosa has quite unusual leaves since they have 8 dimples or crinkles, hence, the name. It has woody stems. But the flower is, what can I say, a work of art! The flower clusters are delightful, I, we have never seen anything like it! A globe of star-shaped, very light pink blossoms with red violet centres and a subtle sweet scent.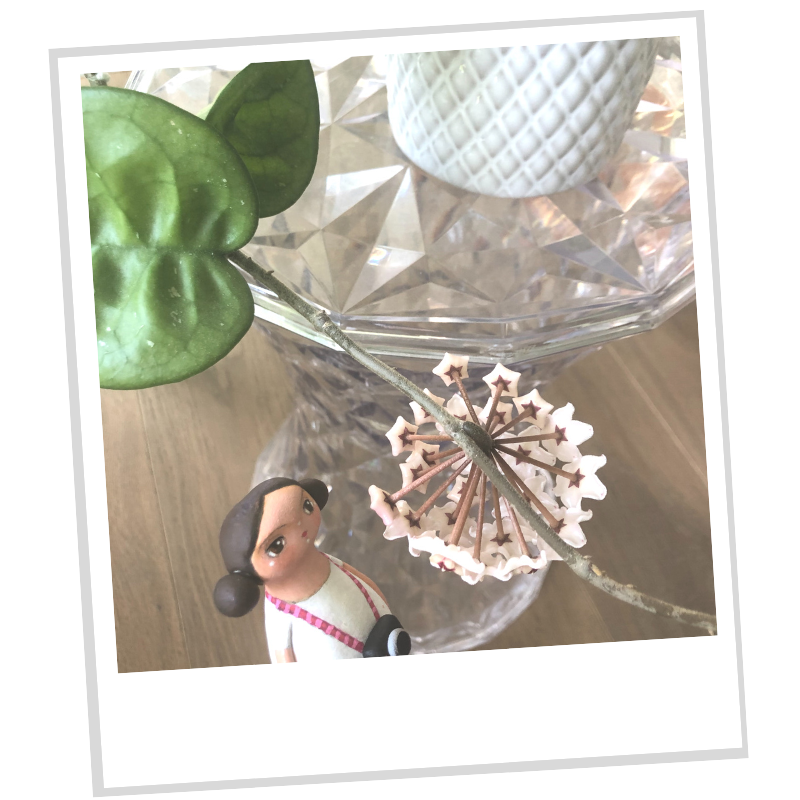 Look at these amazing photos Turita took to show the bud's development!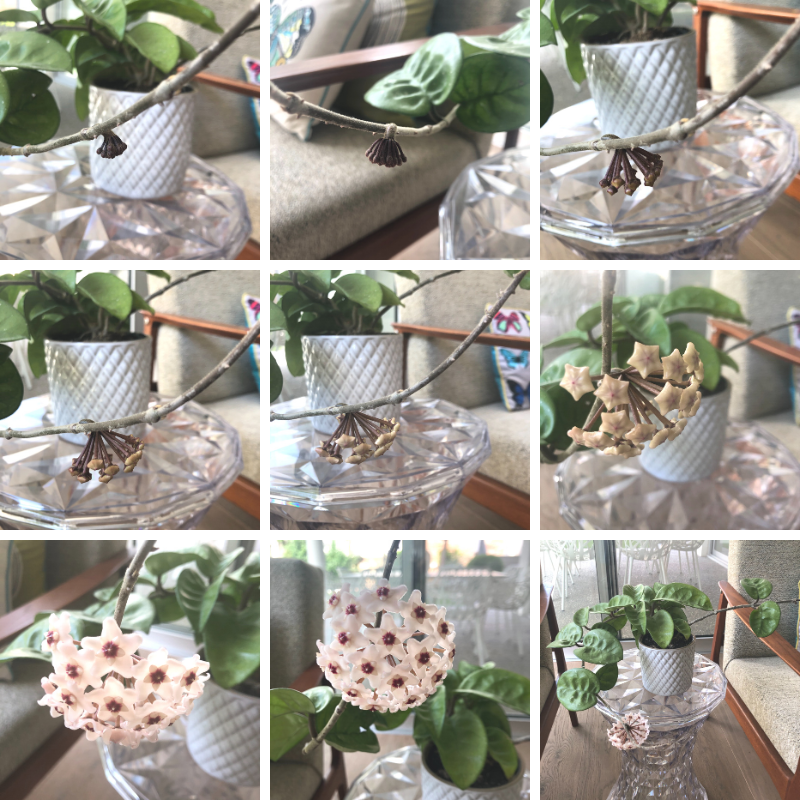 And a closeup! Just breathtaking!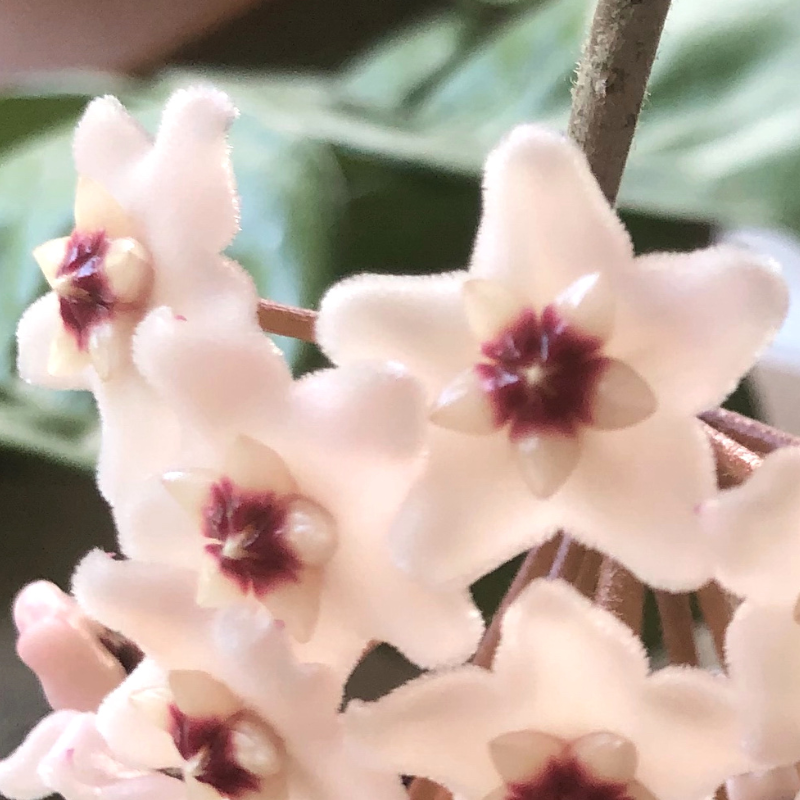 "

Just living is not enough... one must have sunshine, freedom, and a little flower.
Hans Christian Andersen
The waiting in anticipation of the opening of the flowers was almost as exciting, if not more so, than the opening itself! It's a wondrous thing that these tiny blossoms helped myself and Turita get through April!
Stay safe!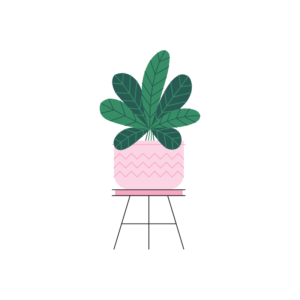 Filakia, Sophie
P.S. Check out more posts featuring Turita here and here!
P.P.S. Turita wanted to clarify that, in botany, an umbel is an inflorescence that consists of a number of short flower stalks which spread from a common point, imagine the ribs of an open umbrella! The word umbel was in fact coined from the Latin umbella "parasol, sunshade" for botanical vocabulary in the 1590s! The peduncle is the flower stalk and the spur is the tip of the peduncle where the flower is borne!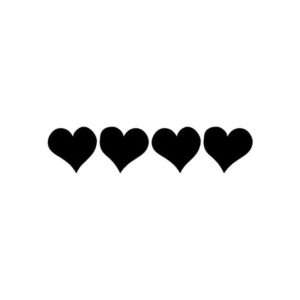 If you enjoyed this post, please consider sharing!