SO SOPHIE Paper Doll Club
Hello my lovelies! I hope you and your families are safe and well and that you are trying to stay positive and creative as you can under these unprecedented circumstances. Yesterday was my first time out in 10 days, a trip to the supermarket. En route, everything seemed brighter, greener, prettier. The wild flowers were blooming everywhere, the acacia trees too, and the sky was full of spectacular clouds. And then, after my 'swift, precise and surgical like' shopping, it was back home for the next stretch!
Now, if you're anything like me you're constantly looking for creative things to keep busy at home after you've cleaned, made sure kids are doing their online lessons and homework, cooked, cleaned again, etc, etc. I find that it's a way to keep my mind from wandering off to kingdoms of doom! And when I go to bed each night I feel that I have achieved something creative for that day.
One of the things I find really easy and super relaxing, other than creating my art dolls, is the simple activity of colouring. The benefits of colouring for adults have been in the recent years been highly advocated! This article is a really interesting to read!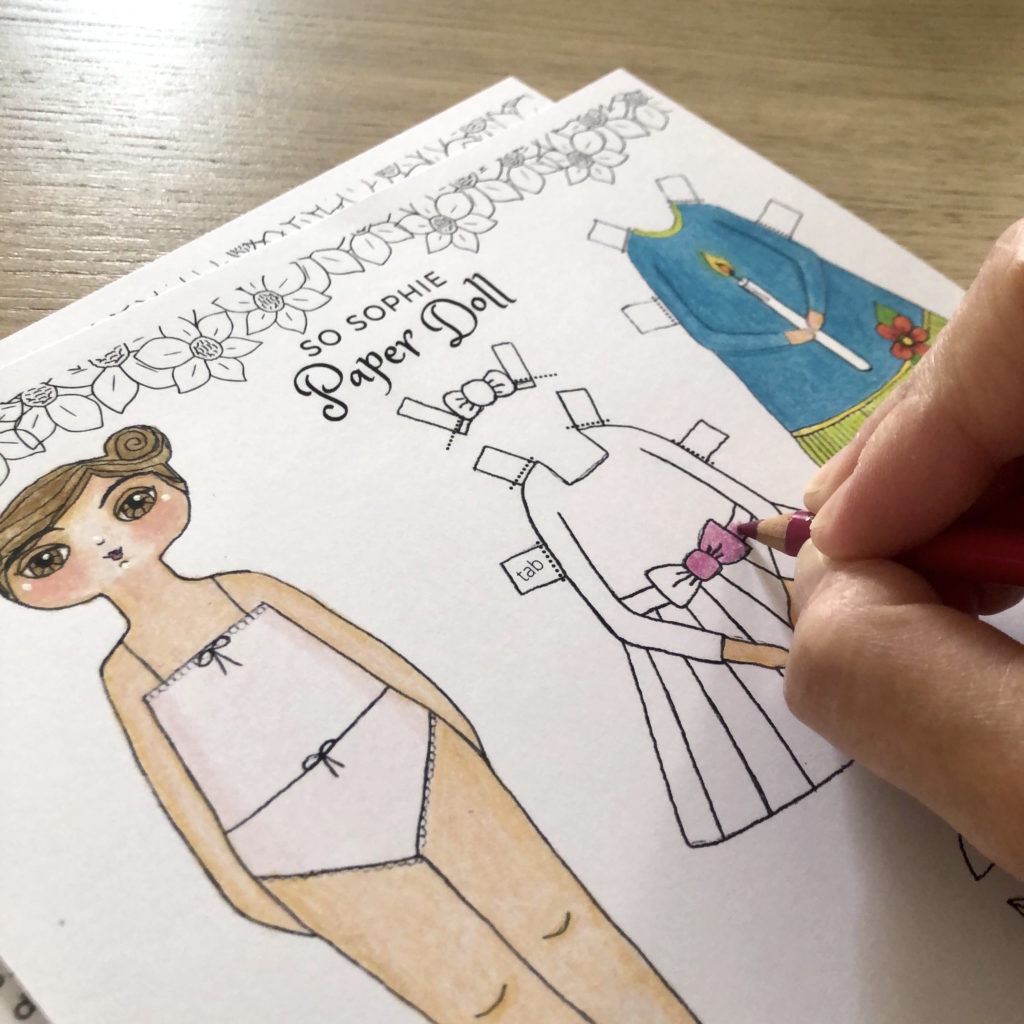 So, the other day while colouring in one of the pages of a colouring book my sister-in-law gifted me for Christmas a couple of years ago, it suddenly came to me that I would love to design a colouring page for you guys. And, of course, being a doll artist, how cool to create a paper doll colouring page! I can't tell you how much fun I had designing, colouring, cutting, writing the instructions, taking photos. It kept me busy for hours! And that's a good thing! 
And it's ready and waiting! Just click on the link below!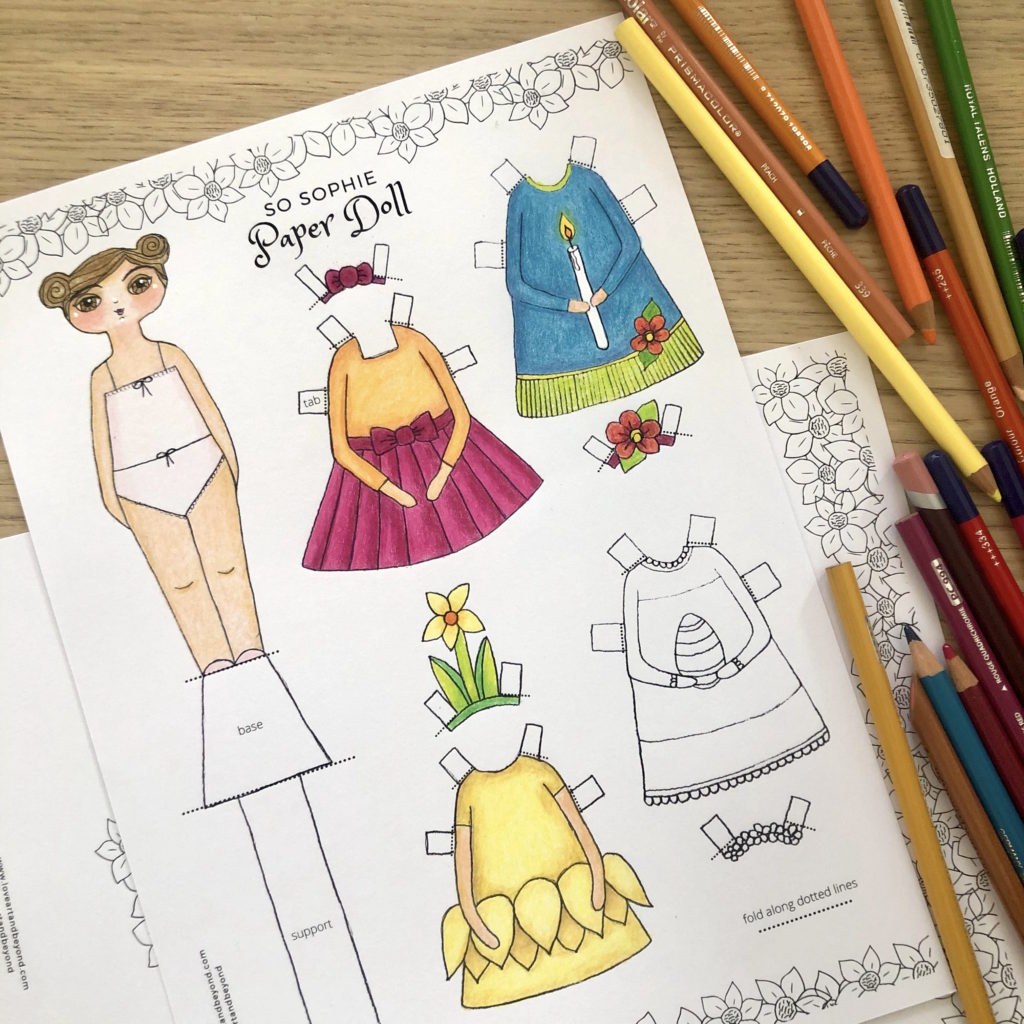 So, once you've printed the SO SOPHIE Paper Doll page on A4 paper (preferably on thin card if you have some available at home) and read the instructions carefully, gather your supplies (colour pencils, markers, crayons) and start colouring! But take your time, we're not in a rush. Just enjoy the process. 
It's such a fun activity for you but, obviously, one that you can share with your children. Another way to spend an hour or two away from the screen and take part in the same activity! And between you and me, I'm sure your kids will have some tips and advice to give you about colouring, whether you want it or not! 
I also thought it would be super cool to create an online SO SOPHIE Paper Doll Club. To join, all you need to do is give your doll(s) a name, take a photo and share on Facebook or Instagram. If you tag me (@sophieadamou for Facebook and @loveartandbeyond on Instagram) and use the hashtag #SOSOPHIEpaperdollclub I will be able to see your dolls and we will all be able to see each other's!
Please feel free to share with your friends! I hope you will join me! And who knows, I might turn one of them into a SO SOPHIE art doll!
Here is Patience in one of her outfits! I even used a box to keep her other outfits safe! Instead you could decorate an envelope and use that as her wardrobe! Maybe I'll design some more outfits!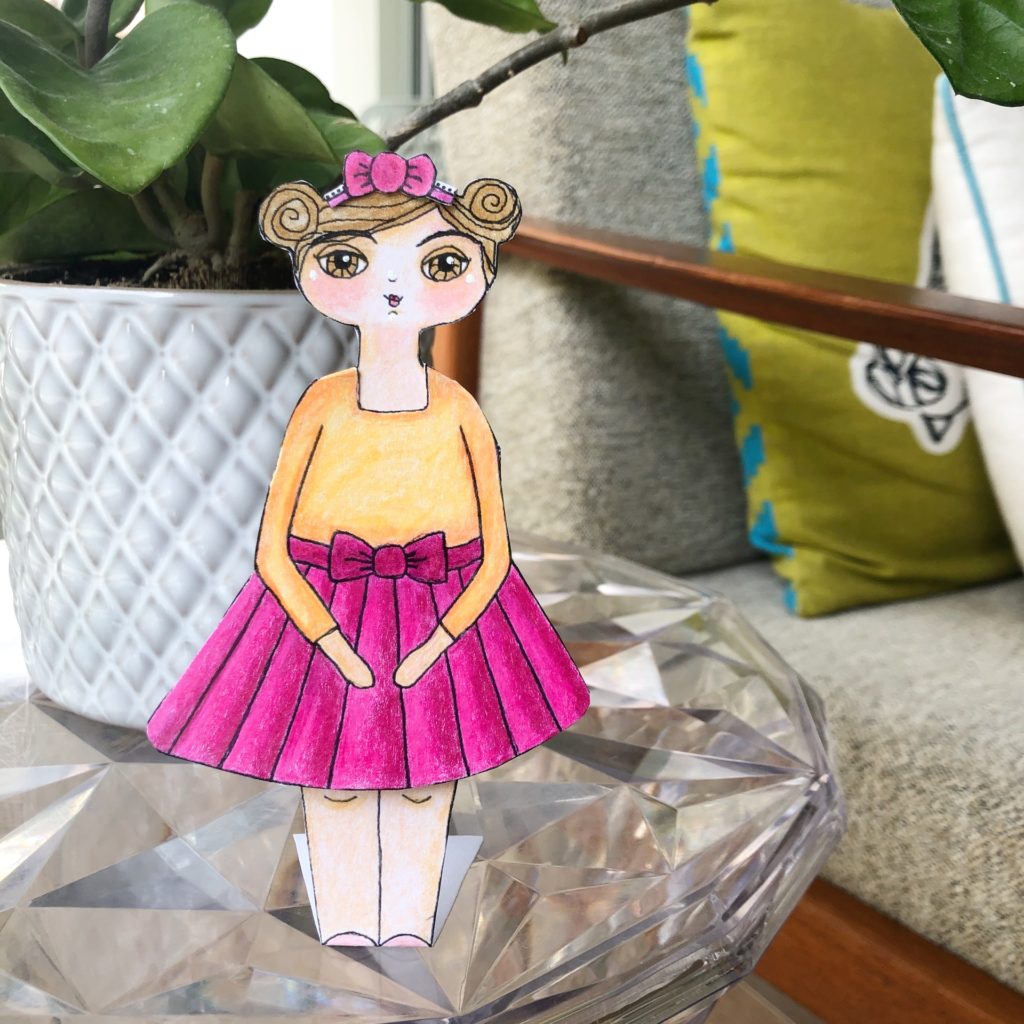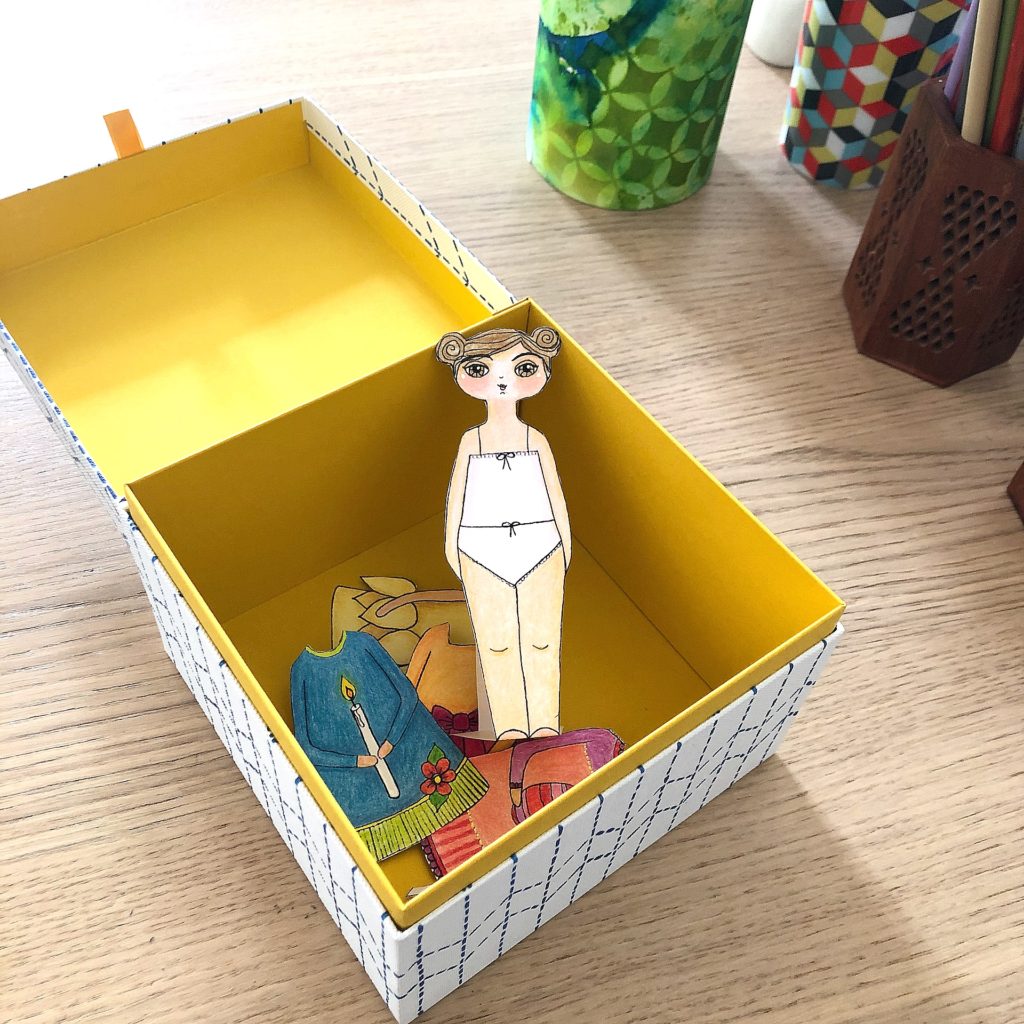 So what are you waiting for, just click on the link below and follow the instructions!
Filakia, Sophie

If you enjoyed this post, please consider sharing!