Meow!
I was recently asked to create a special SO SOPHIE art doll for a new beauty studio! I really wanted to make something to bring good luck, for the special owners and their lovely customers both. Oh yes, here was a great opportunity for me to be inspired by the Japanese lucky charm maneki-neko or beckoning cat as it is translated literally from Japanese! And so here is Nekokitoulla and her lucky cat Kita!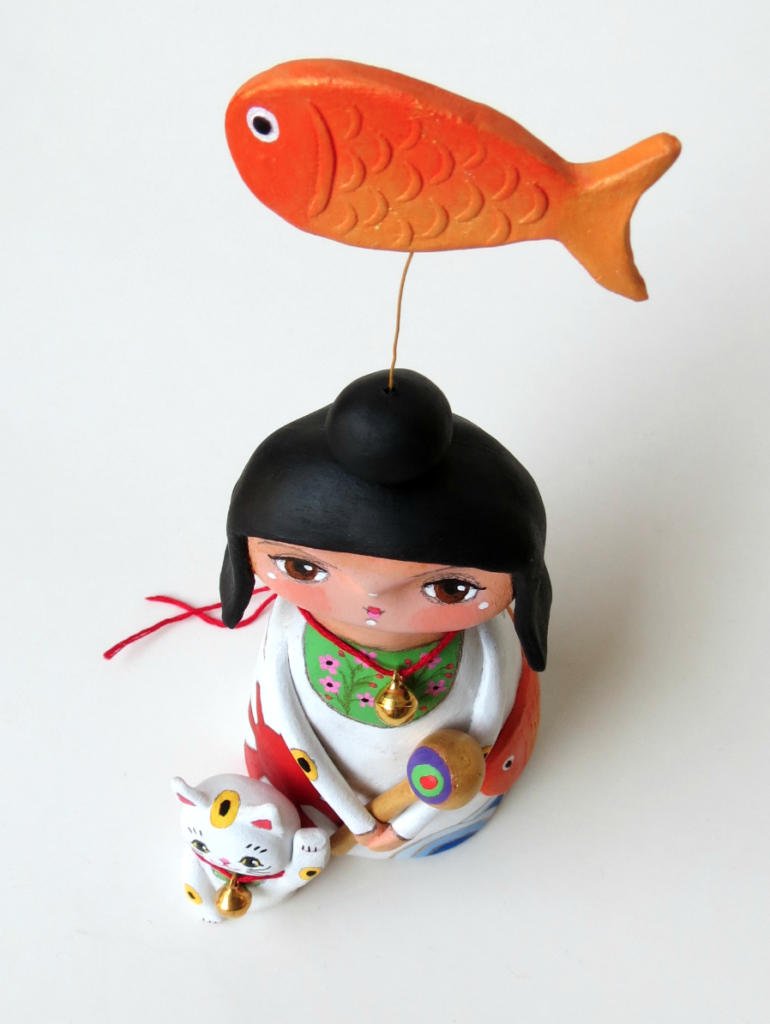 It's believed that the maneki-neko or lucky cats first appeared during the Edo period in Japan (17th century to mid-19th century). One of my favourite legends about the origins of the maneki-neko tells of a wealthy man who took shelter from a rainstorm under a tree next to a temple. He noticed a cat that seemed to be beckoning to him, so he followed it inside the temple. At that moment lightning struck the tree he had been standing under. Phew! The cat had saved his life and to show his gratitude he became a benefactor of the temple. When he passed away, a statue of the cat was made in his honour!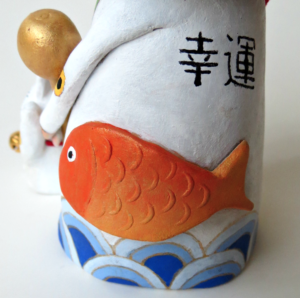 As you can see, Kita the cat has her left paw raised and this is believed to bring in more customers, especially women customers…perfect for a beauty salon. Both Nekokitoulla and Kita are wearing a bib and bell and this is supposed to bring wealth and material abundance! Their orange and black patches, as well as, their primarily white colour? Well, good luck, wealth and prosperity, of course! The orb carried by Nekokitoulla represents wisdom and the fish represent abundance and good fortune!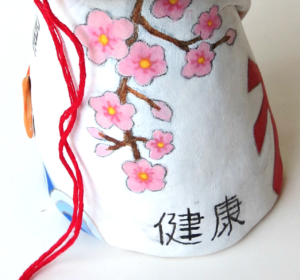 There are also cherry blossoms on Nekokitoulla's dress, another extremely important symbol for the Japanese, representing the brilliance, fragility and transience of life and the need for mindfulness and living in the present. And her dress would not be complete without some beautiful Japanese script, 健康 for good health and 幸運 for good fortune!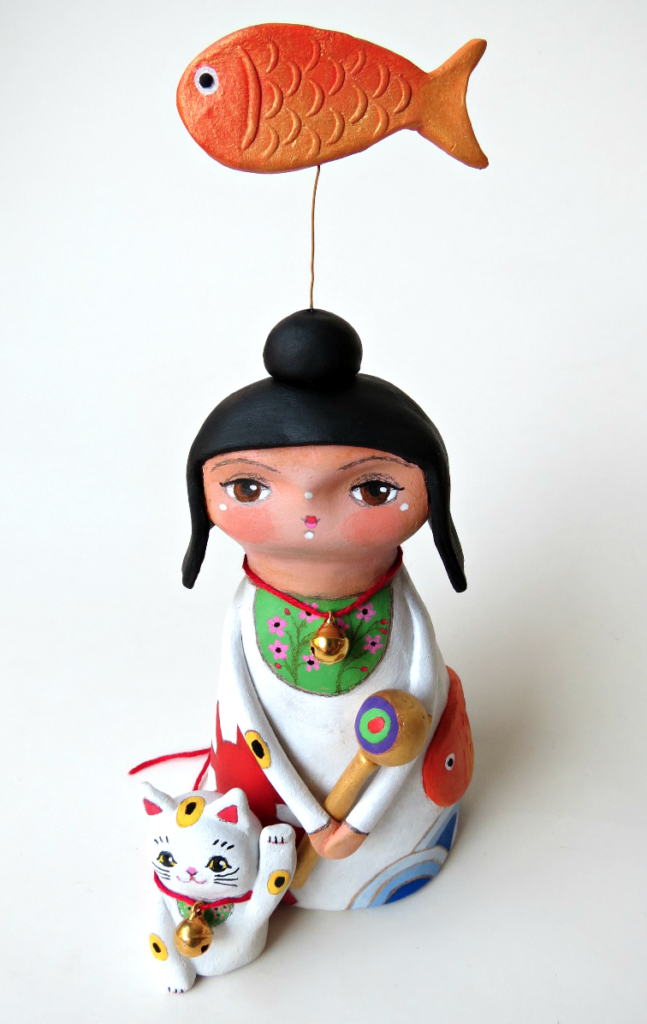 So, all in all, I'd say they're one lucky duo!
Meow, and have a wonderful weekend!
Filakia, Sophie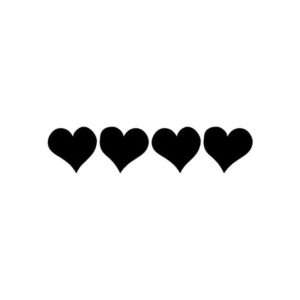 SaveSave
SaveSave
SaveSave
SaveSave
SaveSave
SaveSave