Maria BTS
Posted on
October 11, 2019
Hello everyone! Hope you are all well! Today's SO SOPHIE art doll was so much fun to create and very special too since she was to be gifted by a mother to her daughter; teenage daughter. So the pressure was on to create something she would like, maybe even be fond of? For my sake and for her mum's sake! And her inspiration? K-pop, K-fashion and BTS!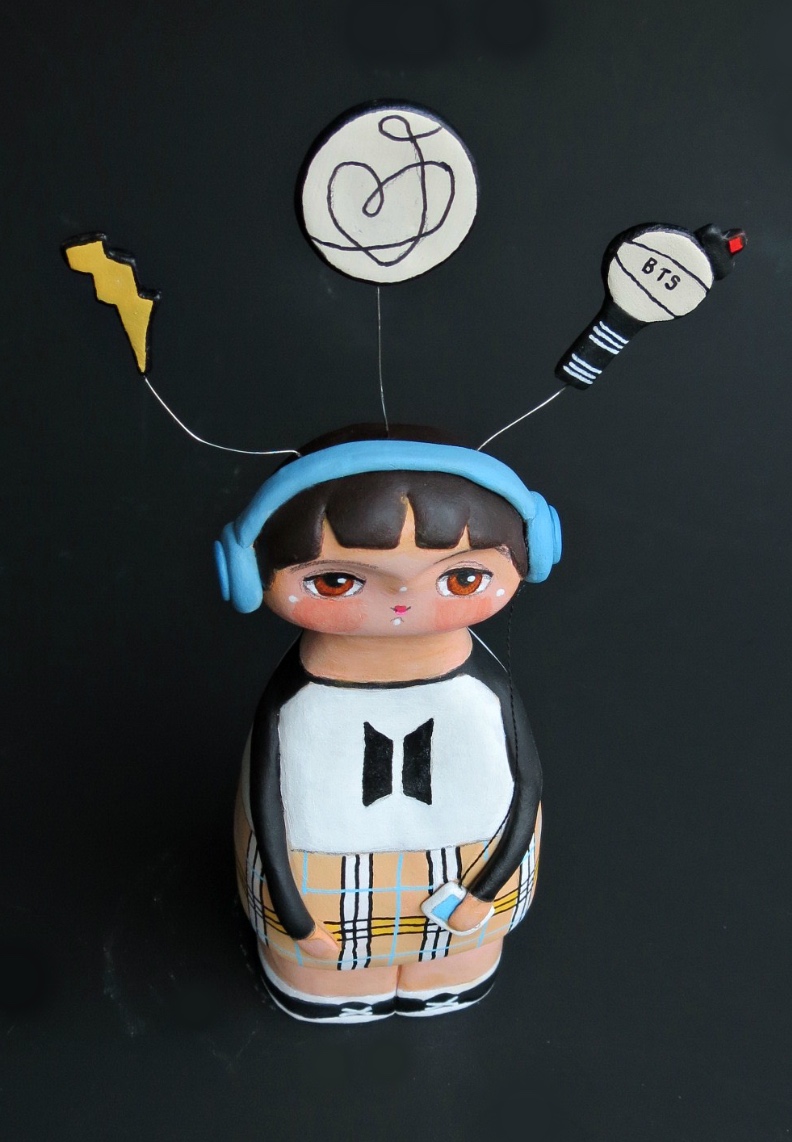 So, I admit, I had never heard of BTS. I really enjoyed doing the research; listening to their music and watching their music videos. So much energy! It also got me nostalgic; I remembered what it was like to be obsessed with a pop group! A few years ago, sorry, decades ago, my heart skipped a beat with the Norwegian band a-ha. You know, posters on the wall, songs learnt off by heart, day-dreaming…
Maria BTS loves her music too and especially that of her favourite K-pop group, you guessed it BTS. Their music is up-beat, catchy and has major make-you-want-to-dance grooves. The South Korean boy band formed in 2013 and they co-write and produce most of their songs and performances. Their global status means they have already had many collaborations with other international artists including Halsey, Ed Sheeran, Nicki Minaj.
K-pop refers to South Korean pop music but it really is much more! The French Institut national de l'audiovisuel defines K-pop as a "fusion of synthesized music, sharp dance routines and fashionable, colourful outfits". Take a look at this and you'll see exactly what they mean. So cool!
But what really made an impression on me is that their lyrics often refer to issues like mental health, concerns that school-age kids face, loss, embracing our differences, what makes us unique and learning to love ourselves just as we are. They try to turn these common experiences and feelings into something lighter and more manageable.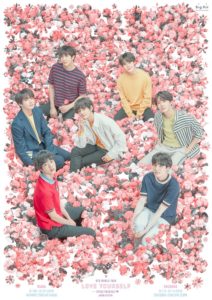 On November 1st 2017 BTS in partnership with the Korean and Japan Committee for UNICEF launched a two year anti violence campaign #ENDviolence called Love Myself. 
"The #LoveMyself campaign supports the pre-existing UNICEF's #ENDviolence campaign launched in 2013 to make the world a safer place for the young generation. Funds raised through #LoveMyself are being used to protect and support children and teens affected by domestic, school and sexual violence, as well as to empower local communities to help prevent violence."
– UNICEF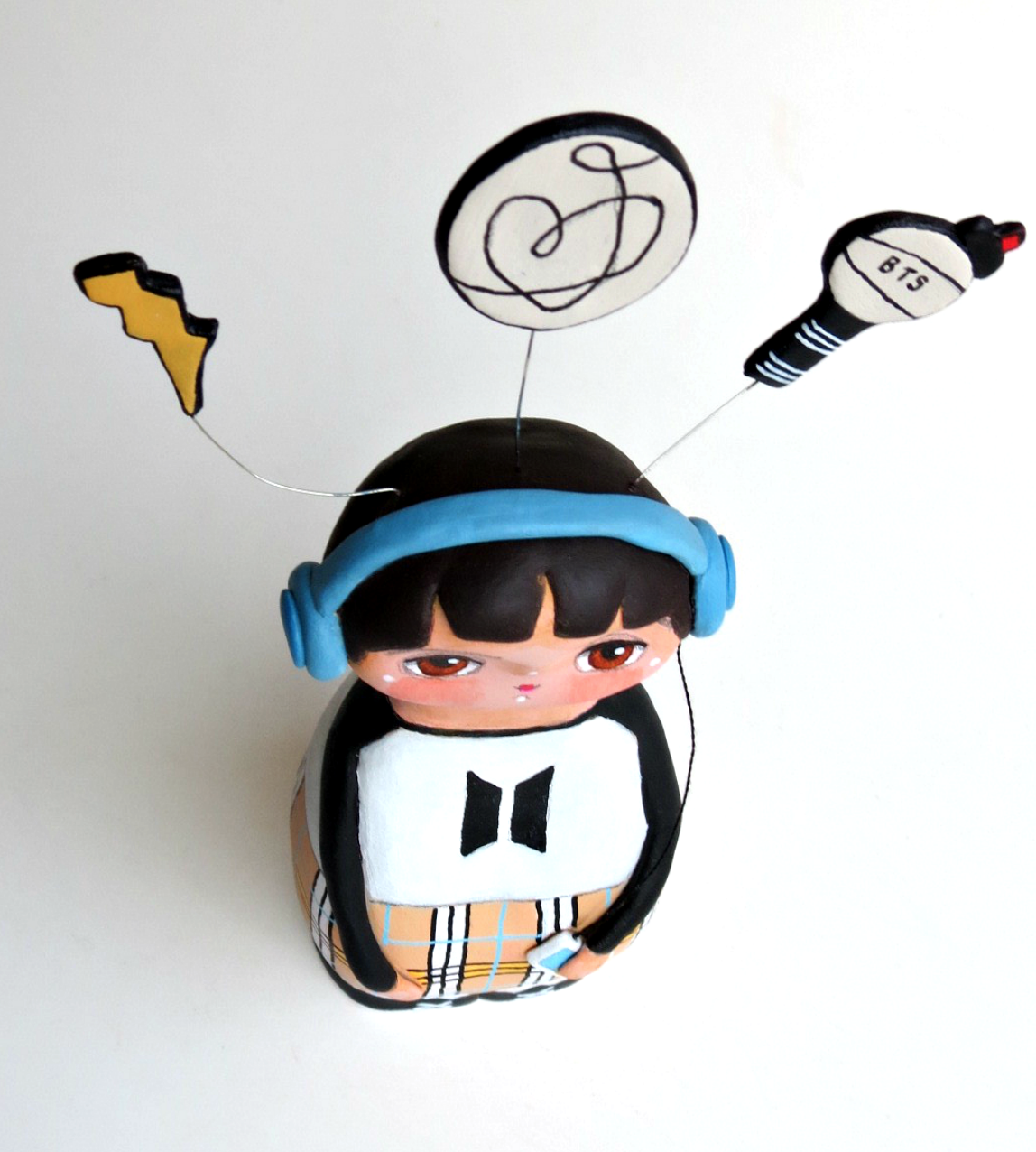 Maria BTS wears her k-fashion inspired outfit and dreams of visiting Korea. Since BTS also sing in Korean she has become enchanted by the language. Just like in many other languages, Koreans learn to live by the wisdom passed down from their ancestors in the form of proverbs and Maria's favourite is this one:
백지장도 맞들면 낫다 
Pronounced bakjijangdo matdeulmyeon natda in case you wanted to give it a go! The literal translation of this is "if you lift together, it's better – even if it's just a sheet of paper that needs lifting"! It expresses the idea that it's always best to work together on a task, no matter how easy it may seem.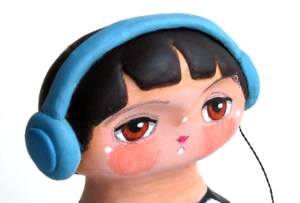 Now, BTS is a seven member group, so there must be a lot of teamwork going on there! And ending violence can only be achieved together and on many levels. #ENDviolence #LoveMyself
"

Nonviolence means avoiding not only external physical violence but also internal violence of spirit. You not only refuse to shoot a man, but you refuse to hate him.
– Martin Luther King, Jr.
Filakia, Sophie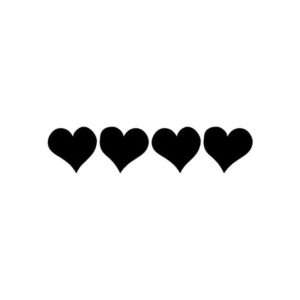 If you enjoyed this post, please consider sharing!