Little Dolls of Art and Salvador Dali
My Little Dolls of Art Collection is, admittedly, one of my favourite SO SOPHIE collections. It's a way for me to pay homage to the artists I admire, from the classical and contemporary masters, to new artists, new artists for me that is. I love to explore their artwork, and then interpret and depict it on my art dolls in a whimsical and quirky manner. It's so much fun, and challenging, and inspiring.

The first doll of this collection that I would love to introduce to you is F e l i p a, inspired by the artwork of the one and only S a l v a d o r D a l í.

On her head is the egg and flower from his painting Metamorphosis of Narcissus (1937) and on her dress details from other paintings of his like the Persistence of Memory (1931), Sleep (1937) and his Lobster Telephone (1936). And of course, I could not resist adding a moustache, so characteristic of Dali!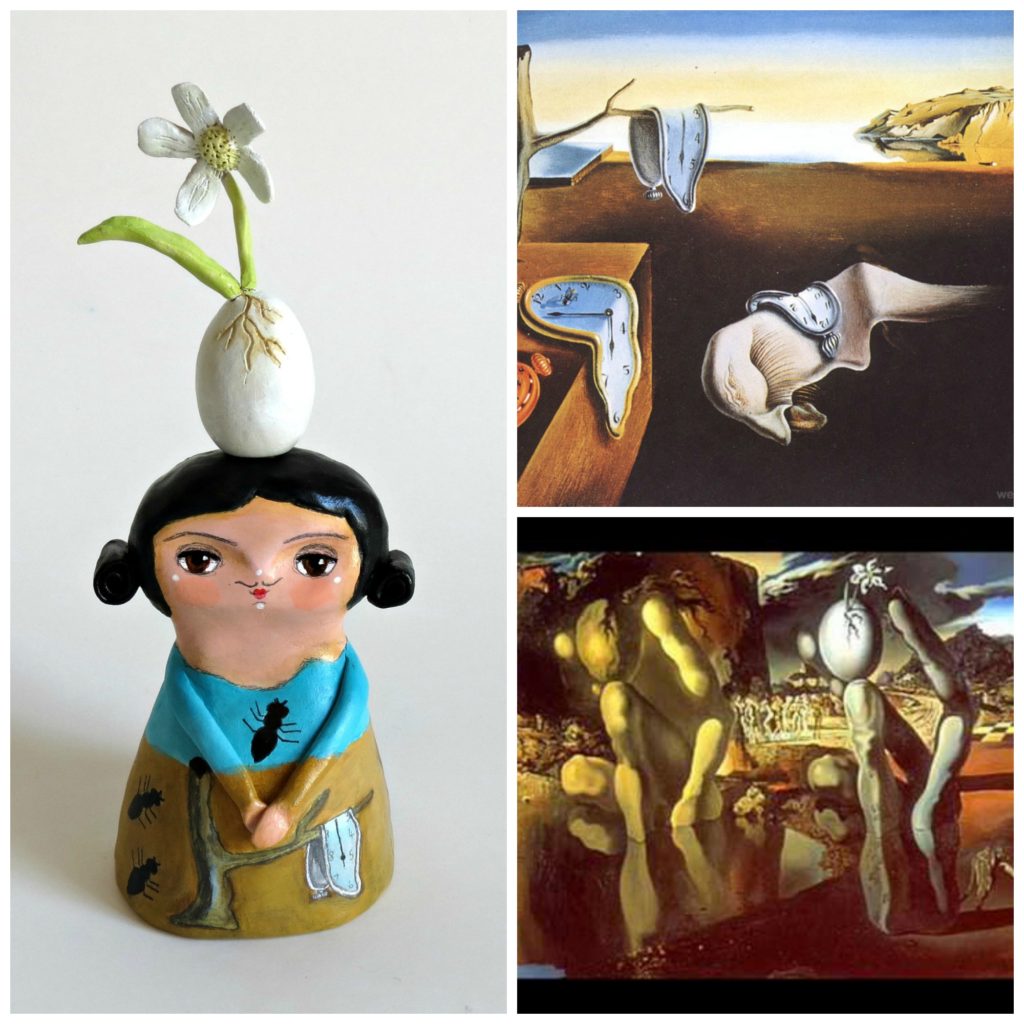 I used to be a huge fan of Dali when I was at University. I had a poster of Metamorphosis of Narcissus in my room for all 3 years of my undergraduate studies. I even remember making sure that the quilt I bought coordinated with the colour scheme of this painting! When I finally saw this painting at Tate Modern I was actually surprised because I imagined that it would be larger, but also quite emotional to finally see the painting I had admired for so many years!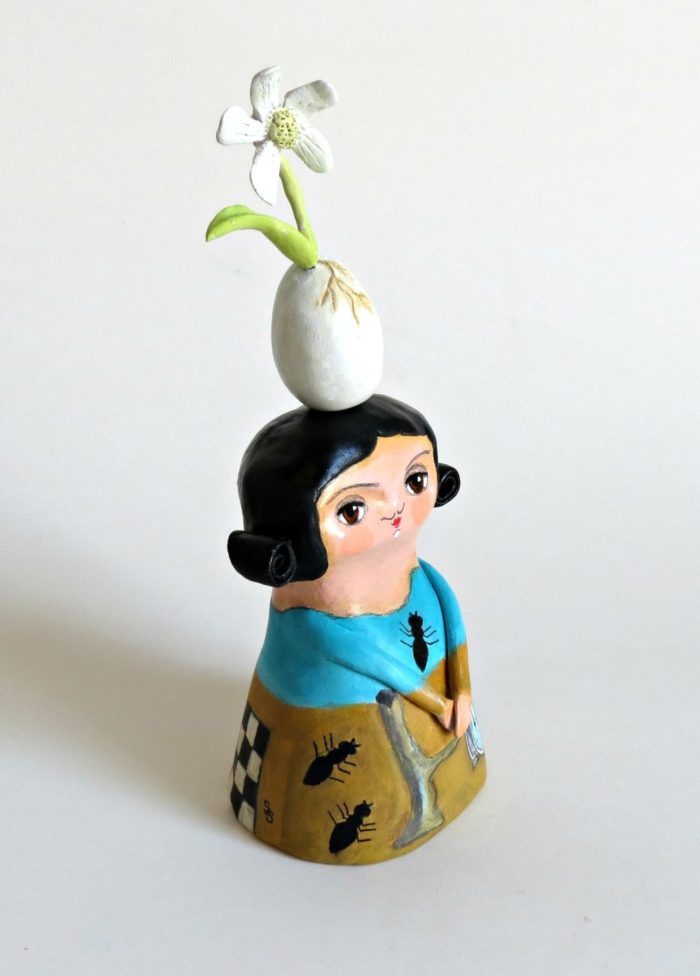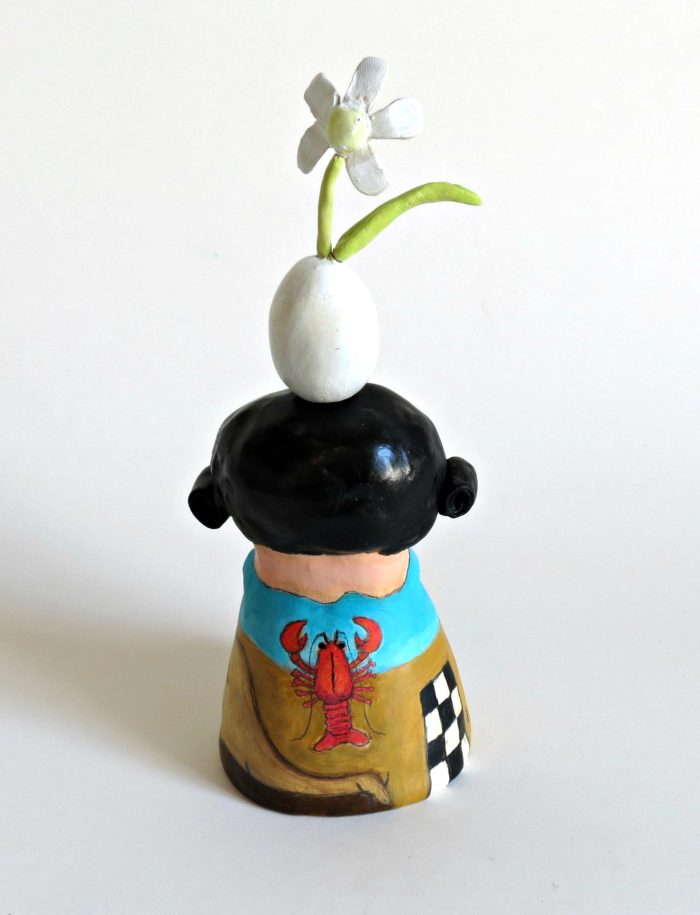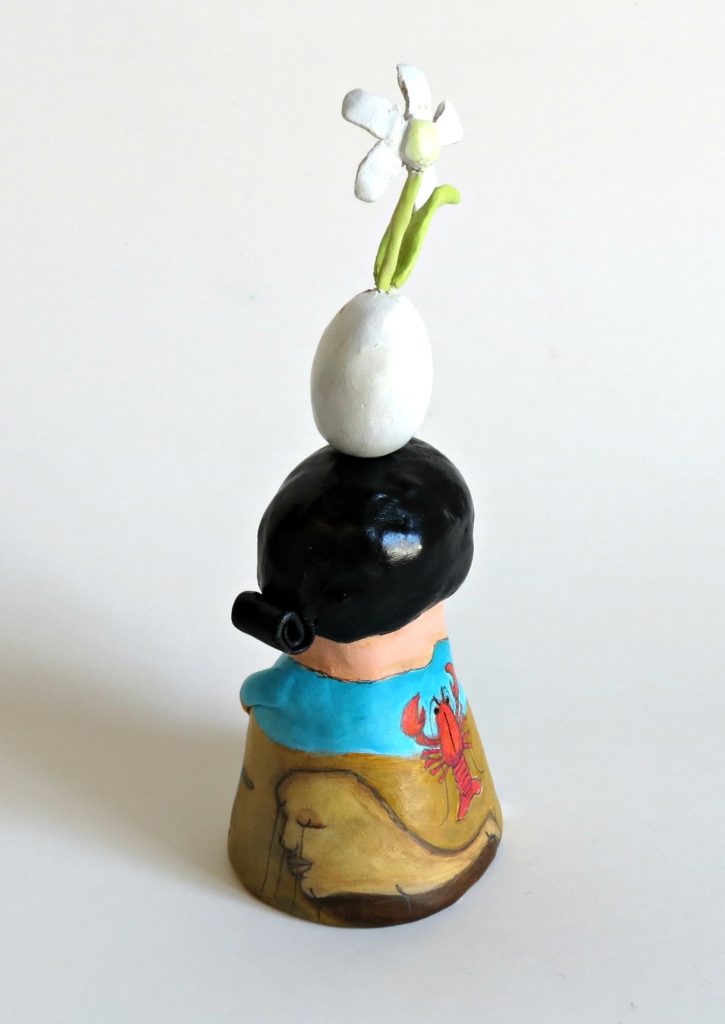 Dalí is undoubtedly one of the most versatile and prolific artists of the twentieth century and the most famous of the surrealists. I love that he was and is still renowned for his "flamboyant personality and role of mischievous provocateur, as much as for his undeniable technical virtuosity".

If I had to choose one of his many quotes I would choose this one; wise words of advice:


"

Have no fear of perfection - you'll never reach it.
On that note, I wish you all an
a l m o s t
perfect weekend!
Filakia, Sophie