Leave a little sparkle
Posted on
December 1, 2017
December the 1st today and the official countdown for Christmas has started here at Love Art and Beyond! The annual tradition of decorating for the holidays always adds a bit of magic and sparkle to our homes, as well as, a dash of nostalgia and memories of Christmas's gone by.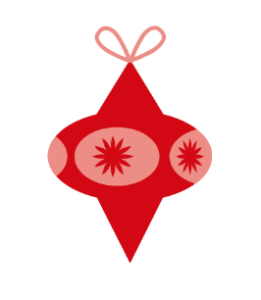 I always get excited when I unpack my Christmas decorations and rediscover them. I love to buy a few every year to add to my collection and I usually make a couple each year too. But this year, it's all about making some unique SO SOPHIE art dolls, for what better time of year to create special keepsakes than Christmastime!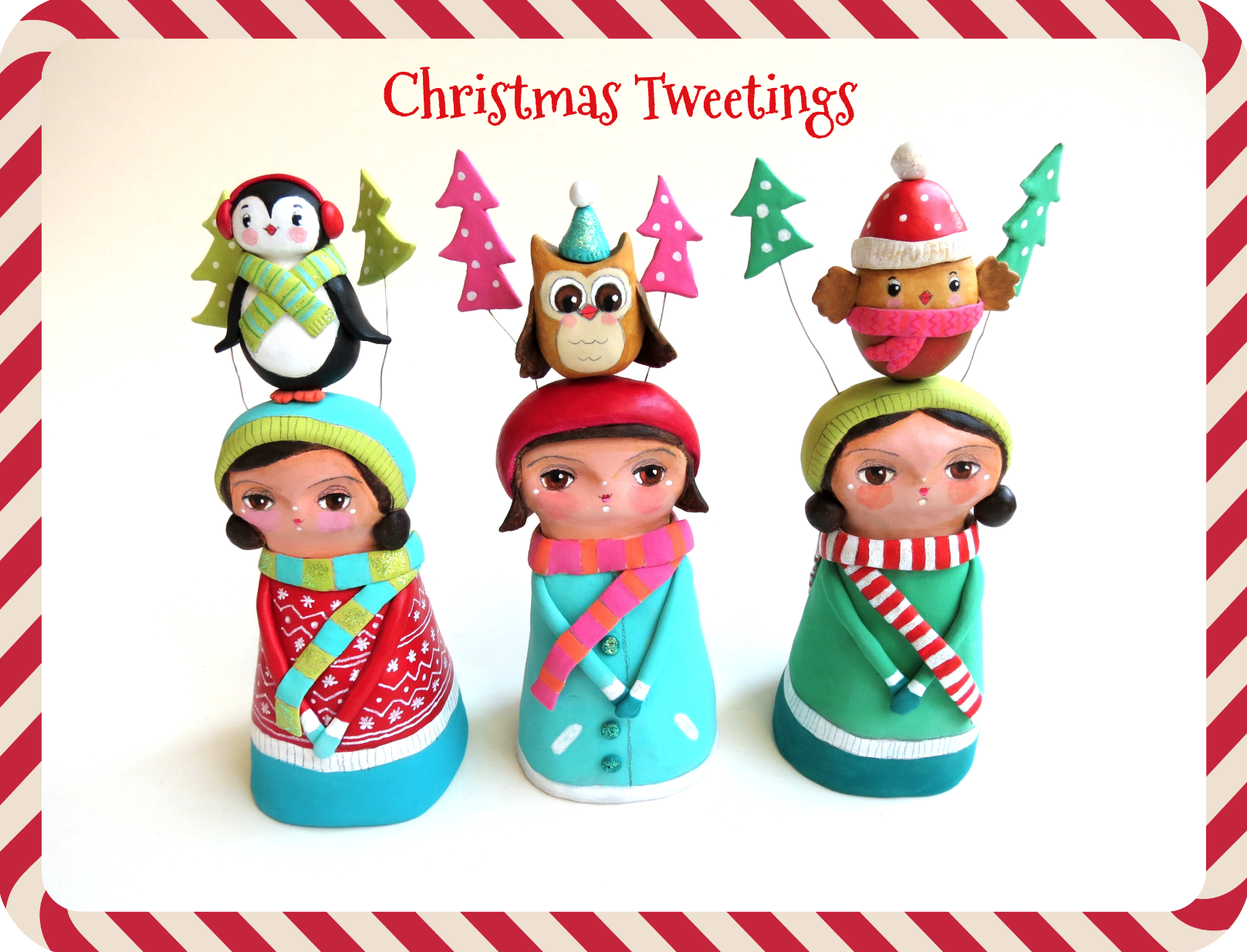 I'm excited to present the Christmas Tweetings Ensemble! Clara, Chiara and Callie are all snug and cosy in their warm hats, mittens and scarves and, best of all, are in the company of their special friends!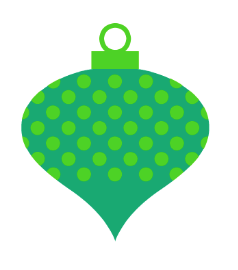 These limited edition SO SOPHIE art dolls are sure to bring a smile, Christmas after Christmas, and hopefully become treasured family heirlooms.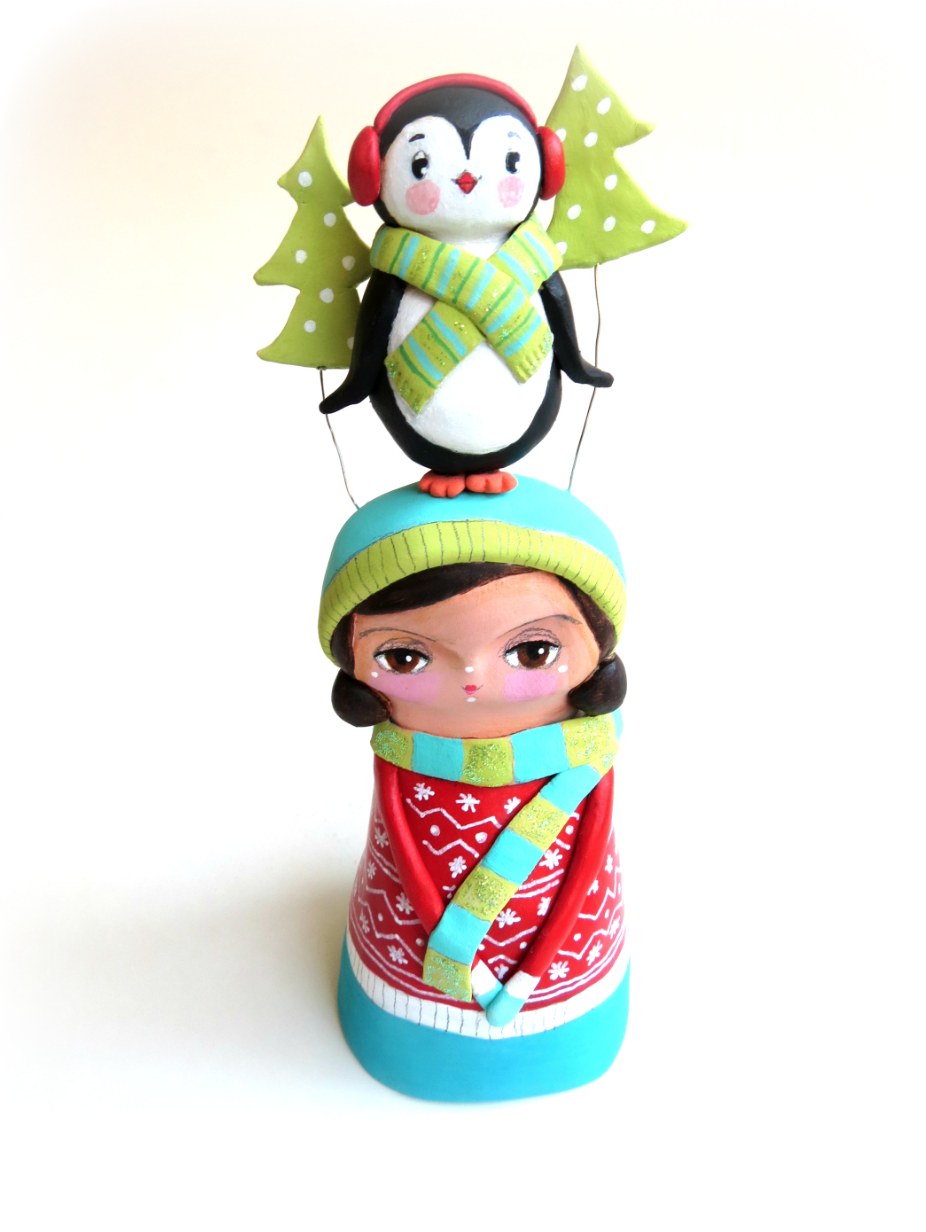 This is Clara and little Penguin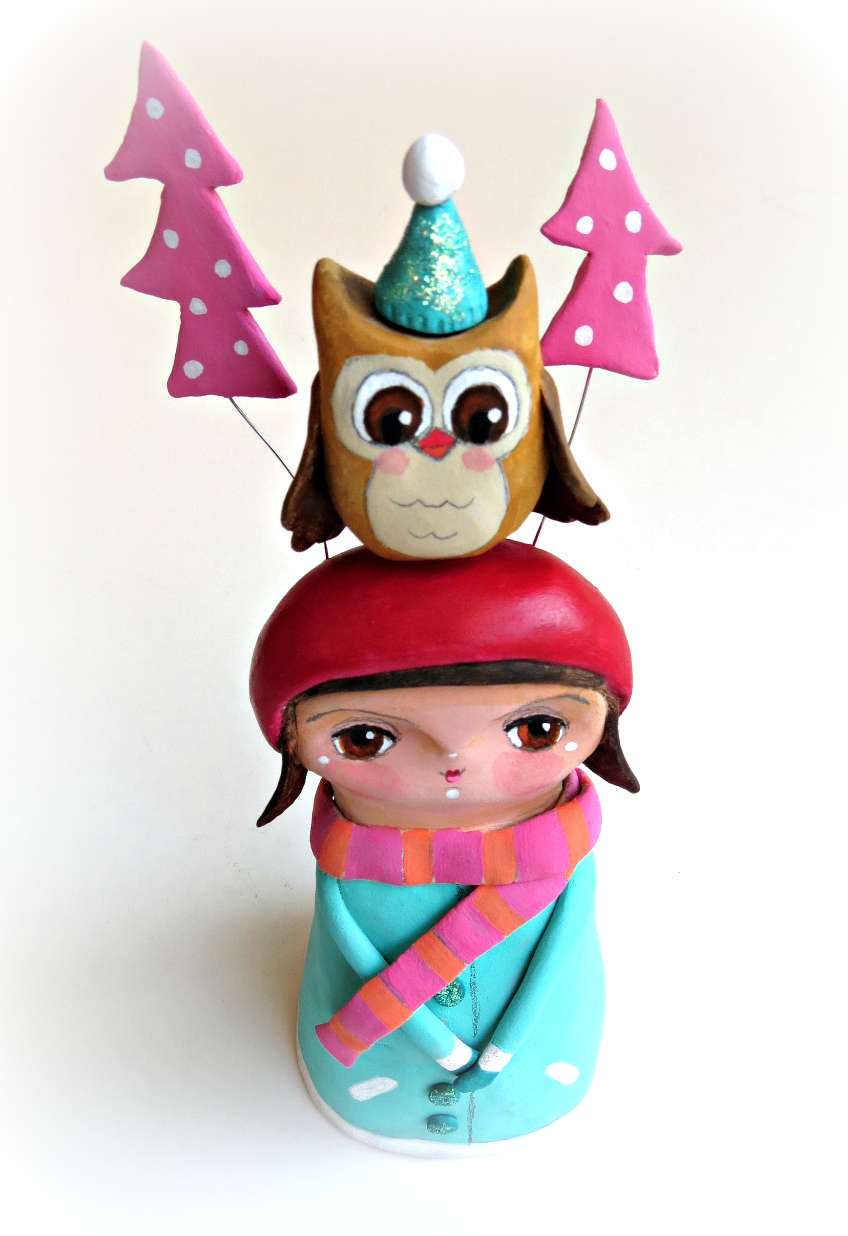 This is Chiara and little Owl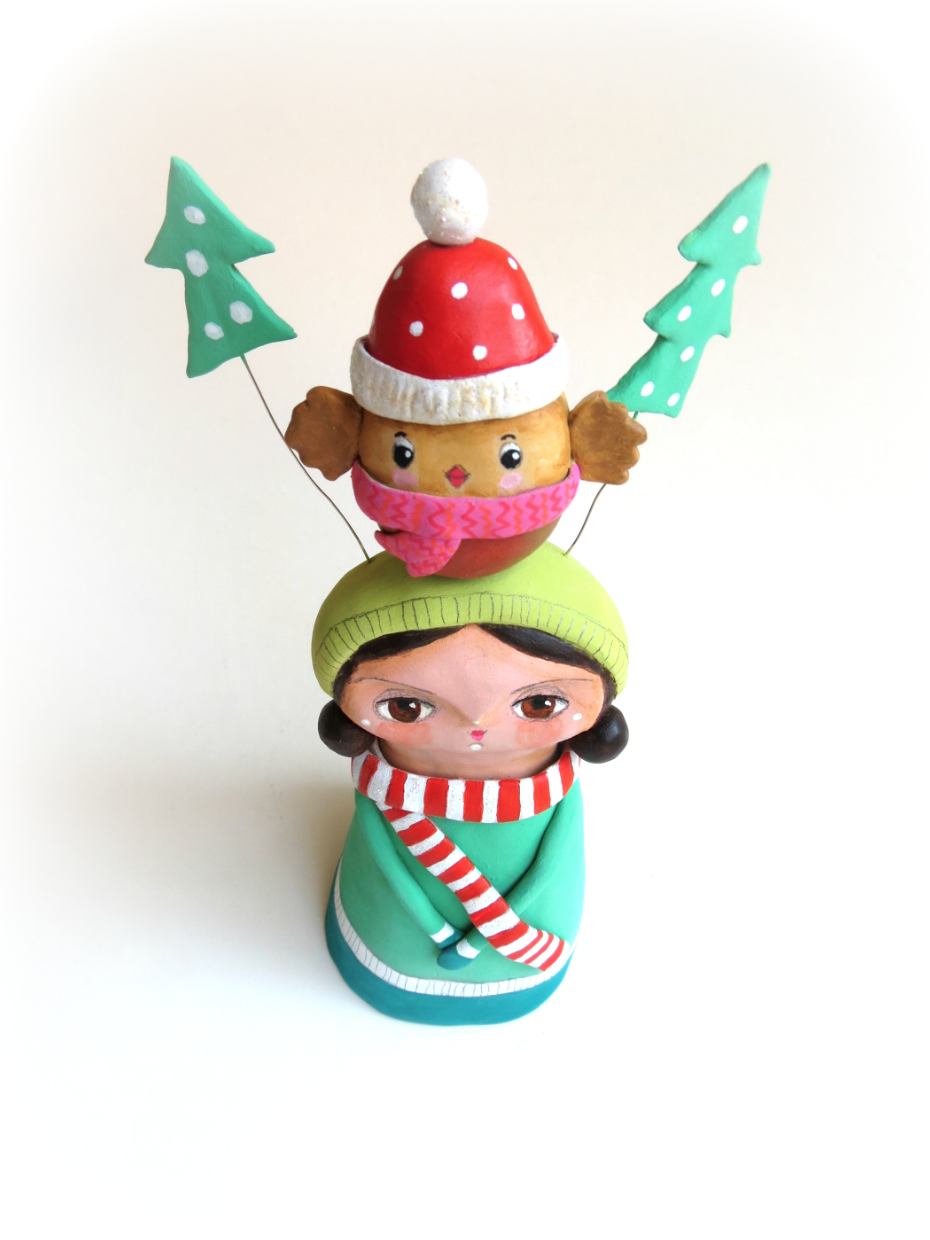 This is Callie and little Robin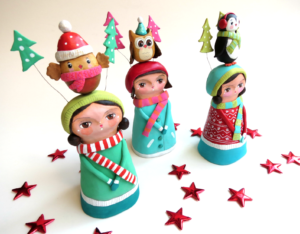 A few thoughts: Christmas is not only about decorating and singing carols and eating Christmas treats and getting presents. It sometimes feels that the deeper meaning of Christmas fades against the backdrop of the glam and hype of this highly commercialised season. When in fact, it should be all about the spirit of Christmas and this essentially stems from all of us, individually. Let's use Christmas as a prompt to try and be a little more patient and courteous and gentle with each other. Be kinder to friends, family and strangers. Be generous with smiles and hugs; never underestimate the power of a smile. Show more courage and compassion and forgiveness. Be grateful and count our blessings. Let's leave a little sparkle wherever we go! These are just a few things we can do to re-ignite and pass on the true meaning of Christmas, to others and to ourselves. So let's make a Christmas promise, shall we…
"

I will honour Christmas in my heart and try to keep it all the year.
– Charles Dickens
Filakia, Sophie

SaveSave
SaveSave
SaveSave
SaveSave
SaveSave